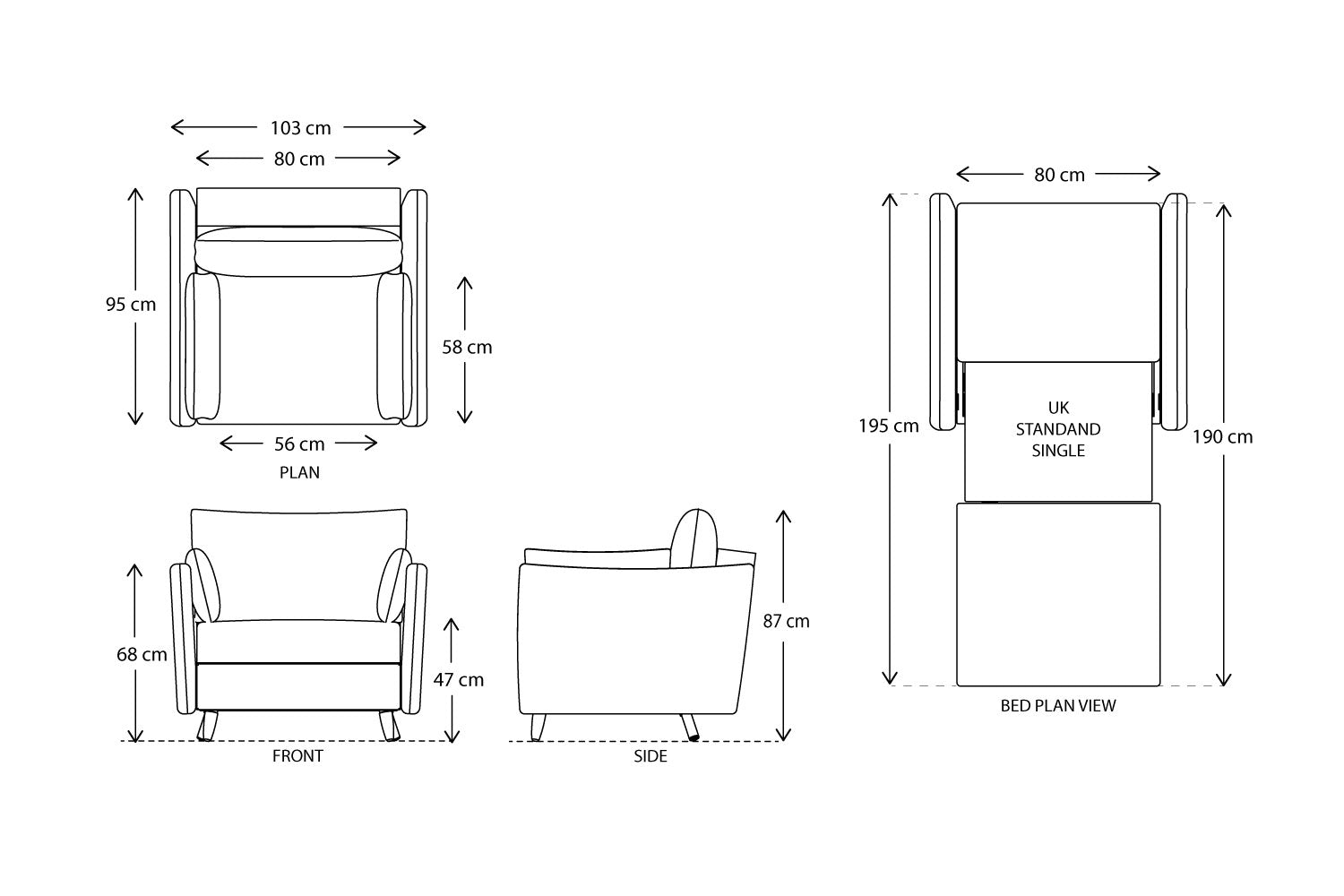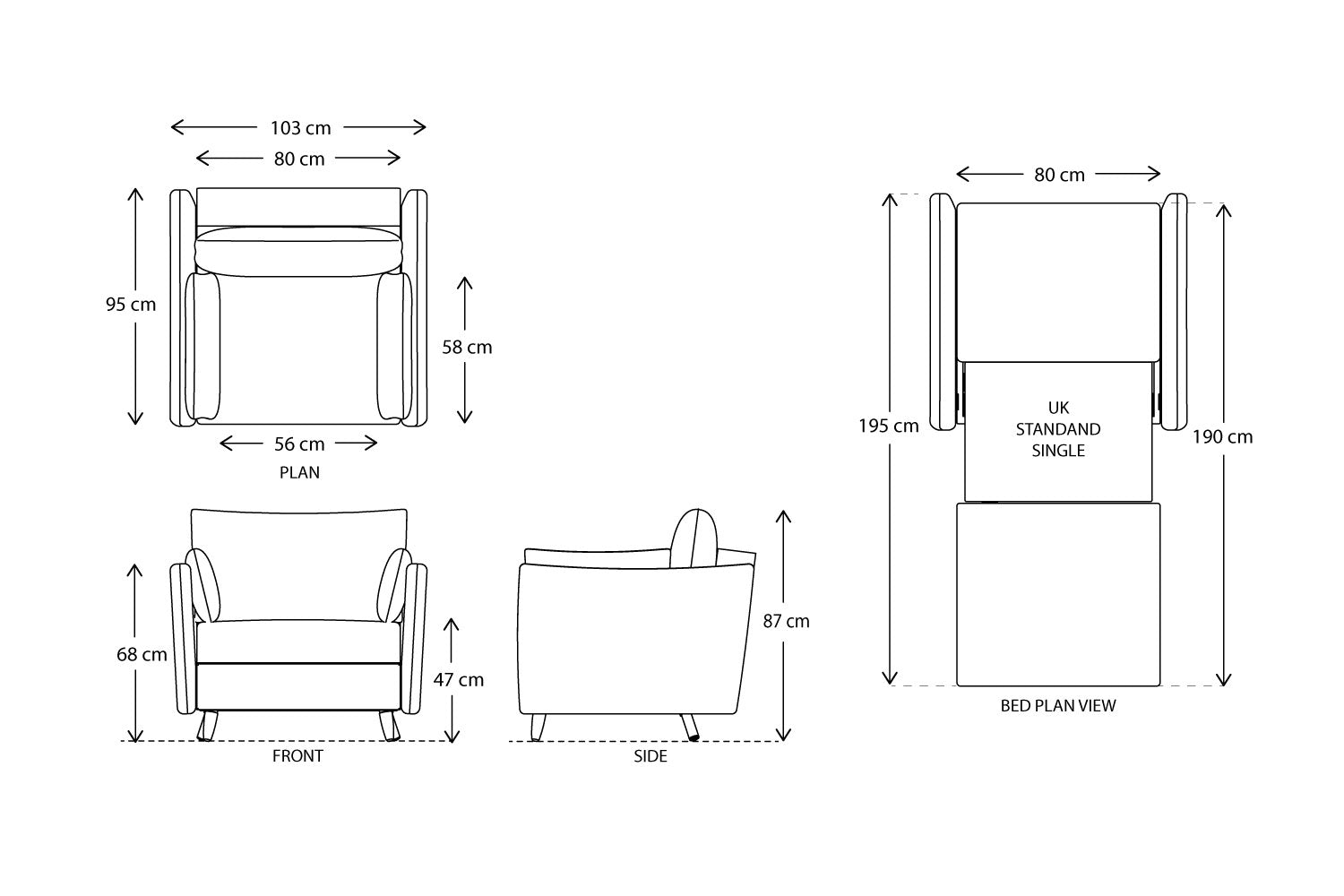 Model 08
Chair Bed
Check your eligibility
Fast check - won't affect your credit rating.
Key features
Mattress topper available separately
Arms removable if extra space needed
No tools required
One the seat, and double the comfort. Choose your perfect perch with our chair sofa beds in a colour you'll love. When guests come round, the Model 08 sofa bed unfolds in less than a minute. Handy, right?
Stain resistant fabrics
Our fabric is durable and resilient. It features industry leading stain free technology, which makes it kid and pet friendly. Rather than coating our linen and velvet fabrics with a stain repellant, each one of the threads in our fabric is stain resistant. We can't stop your friend from spilling wine on your sofa or your kids from smearing chocolate on the seats, but clean-up is as easy as wiping the stain with a wet cloth.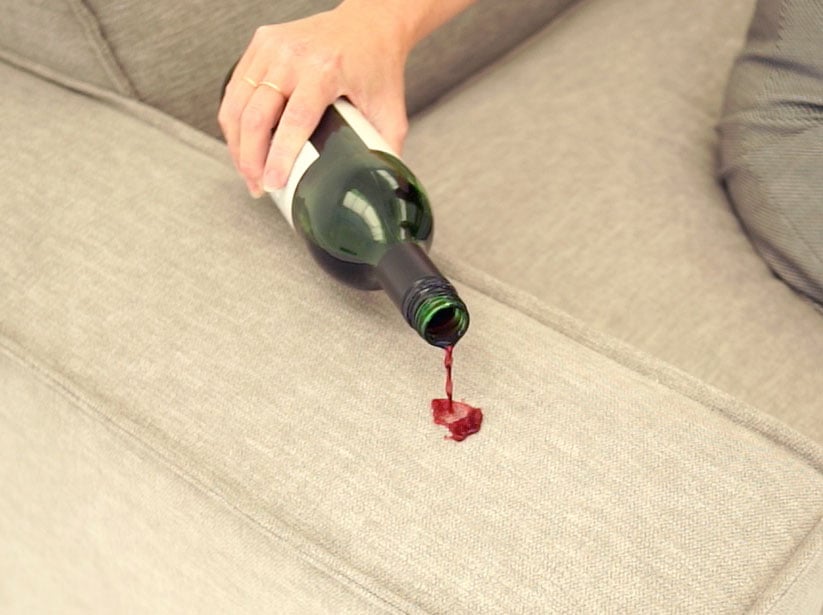 Delivered in a box
To make life easy for you, all our products are delivered in easy to manage boxes. Nothing is more frustrating than having to squeeze a sofa frame through tight entranceways and hallways. This is why each sofa is delivered in boxes and guaranteed to fit. No one should have to wait around for a bed, which is why we deliver in just 24 hours. Order before 5pm for next-day delivery, and say hello to snoozing sooner than you think. If you want to, you can choose your preferred delivery date from Monday to Saturday up to 3 weeks in advance.