Modern and contemporary armchairs
Our armchairs are comfortable, modern and come in a range of colours including grey, green, beige, blue, and more. Whether you're looking for a match to your sofa or a standalone piece, we have a wide range of models and colours to choose from to find the perfect armchair for your space.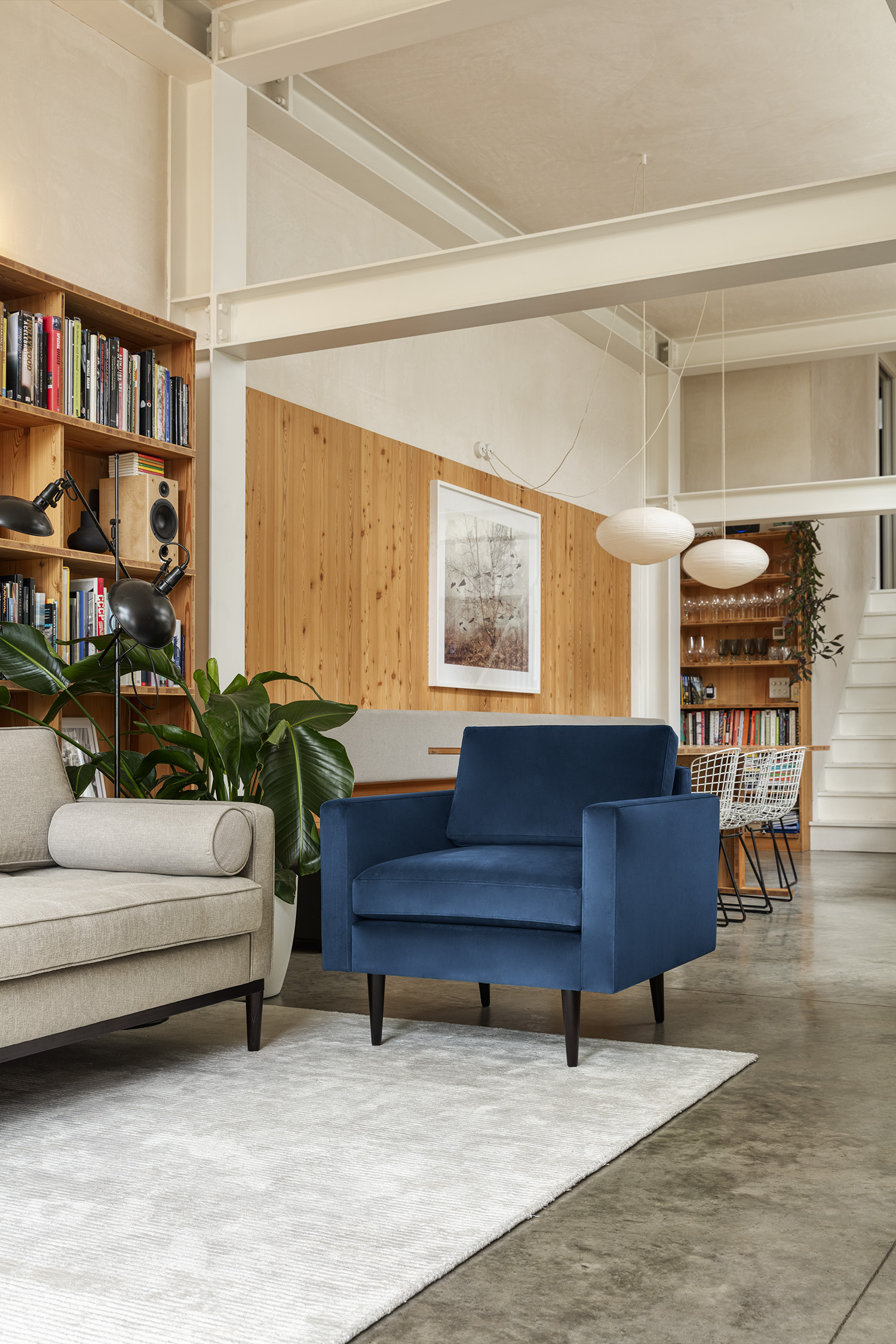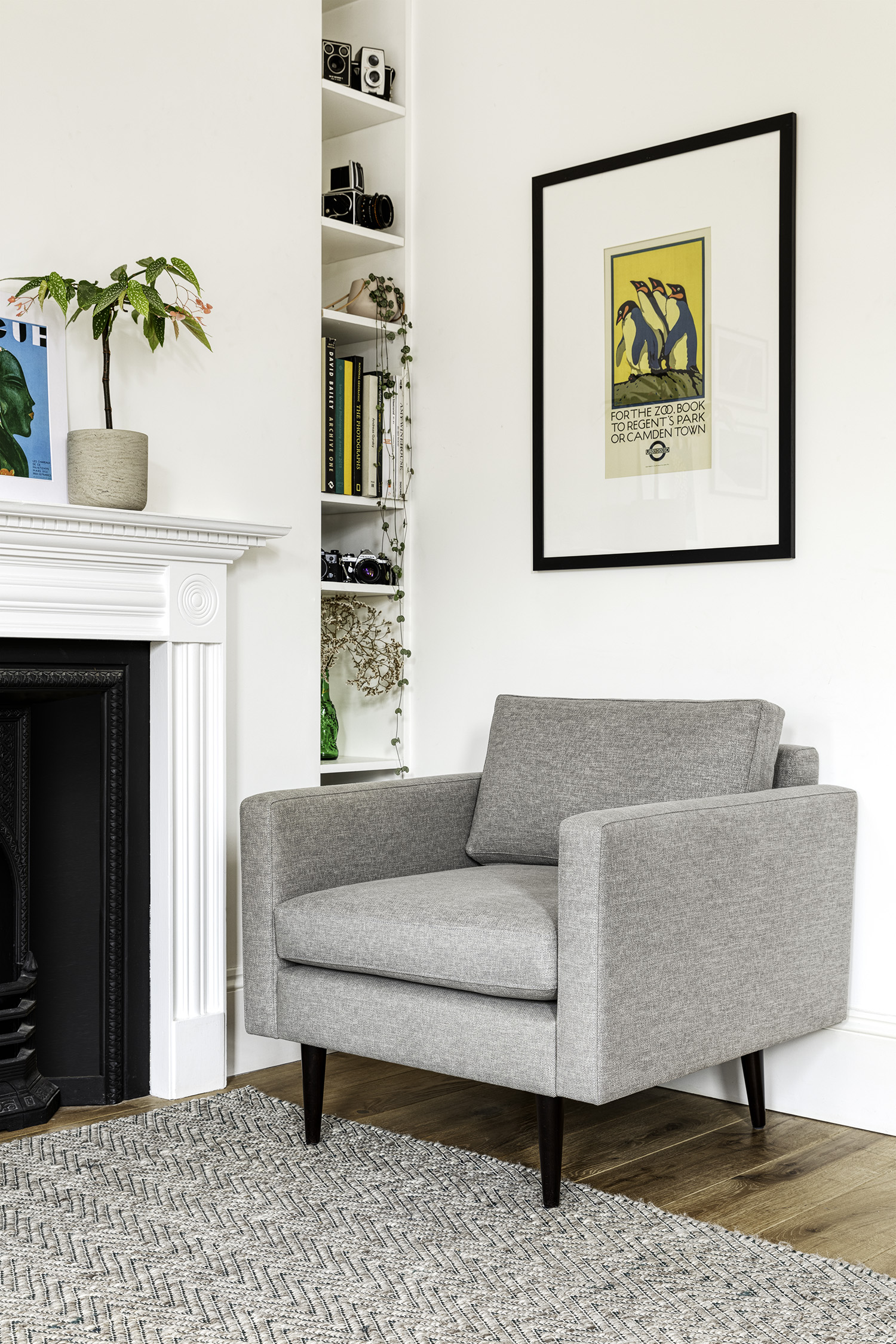 Stain-resistant fabric armchairs made of velvet and linen
Never have the worry of staining your velvet armchair again, all of our armchairs are stain-resistant and durable, as well as ultra-comfy. Our Model 01 armchairs offer a mid-century look in linen, whereas our Model 03 armchairs strike the ideal balance between comfort and adjustability with interchangeable pieces allowing you to curate your own unique space.
Stain-Resistant & Easy-Clean Fabrics
Fabric armchairs delivered in 24 hours in the UK
Are you ready to feel cosy comfy in your new armchair? Our armchairs are delivered in 24 hours all over the UK and are easy to put together, just think: you can order an armchair that appeals to you and by tomorrow you'll have a whole new room! If you're searching for a fun, modern and loud armchair, our Model 05 armchairs and love seats are perfect to spruce up your home in no time.
Comfortable armchairs, perfect for small spaces
Armchairs are best in smaller spaces. Adept at creating a little reading nook or utilising any small space, our minimalistic, modern armchairs are great for people who might be looking to make their own private spot in their home. Our Model 02 armchairs measure at just 80cm W x 83cm H x 85cm D and are ideal for those tight spaces.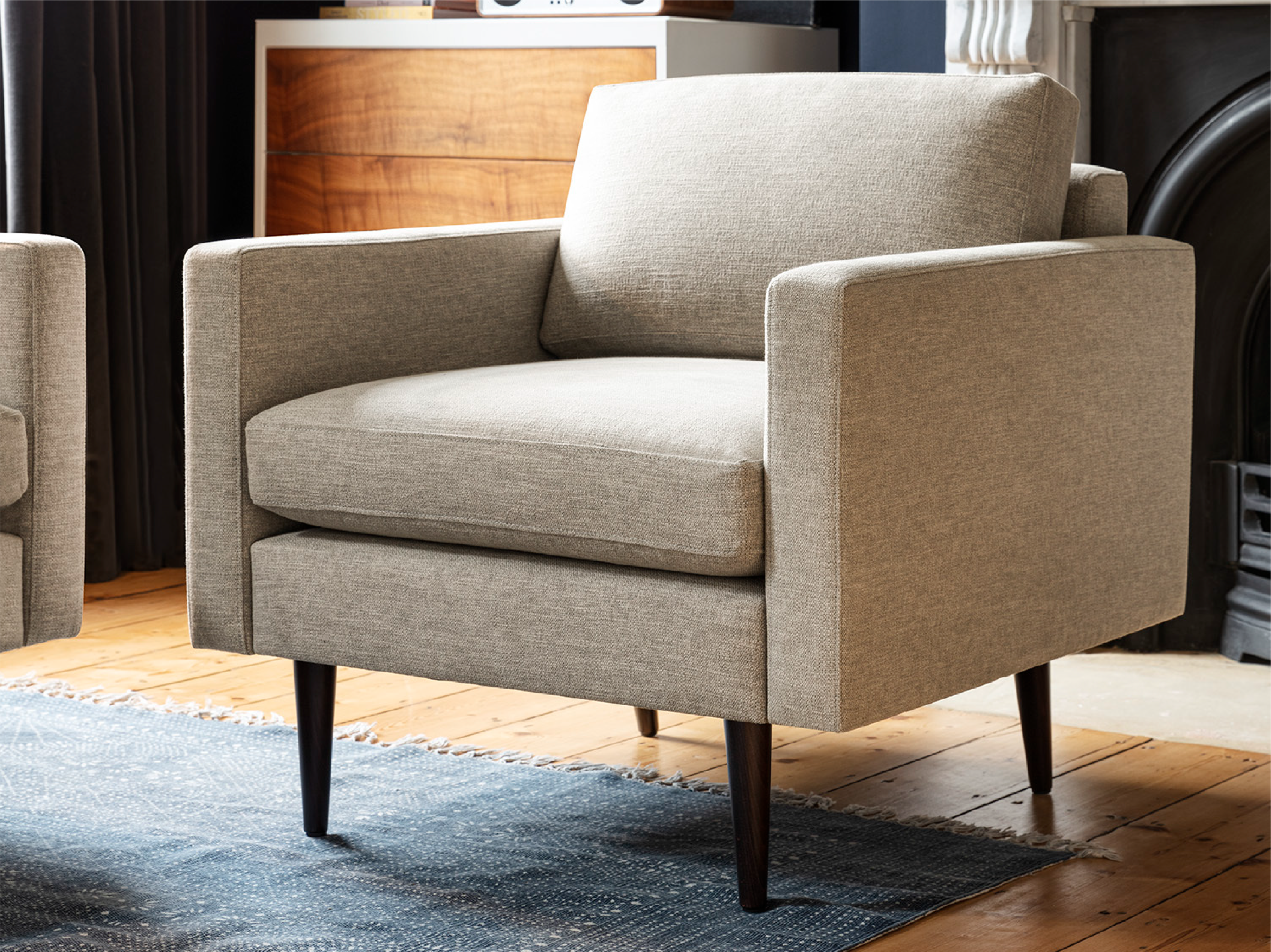 Quick
and easy
Free 24 hour
delivery
100 day
trial
Armchair FAQs
Looking for a new armchair but aren't sure on a few things? Let our FAQ section guide you to the answers to any burning questions you might have.