Chaise
Corner Sofa
Sofa
2 seater
3 seater
4 seater
5 seater
Bold Black Sofas
Make a bold style statement with a black sofa in your living room. With styles for every interior look, your new black sofa will fit right in. Now all you have to do is sit back and relax.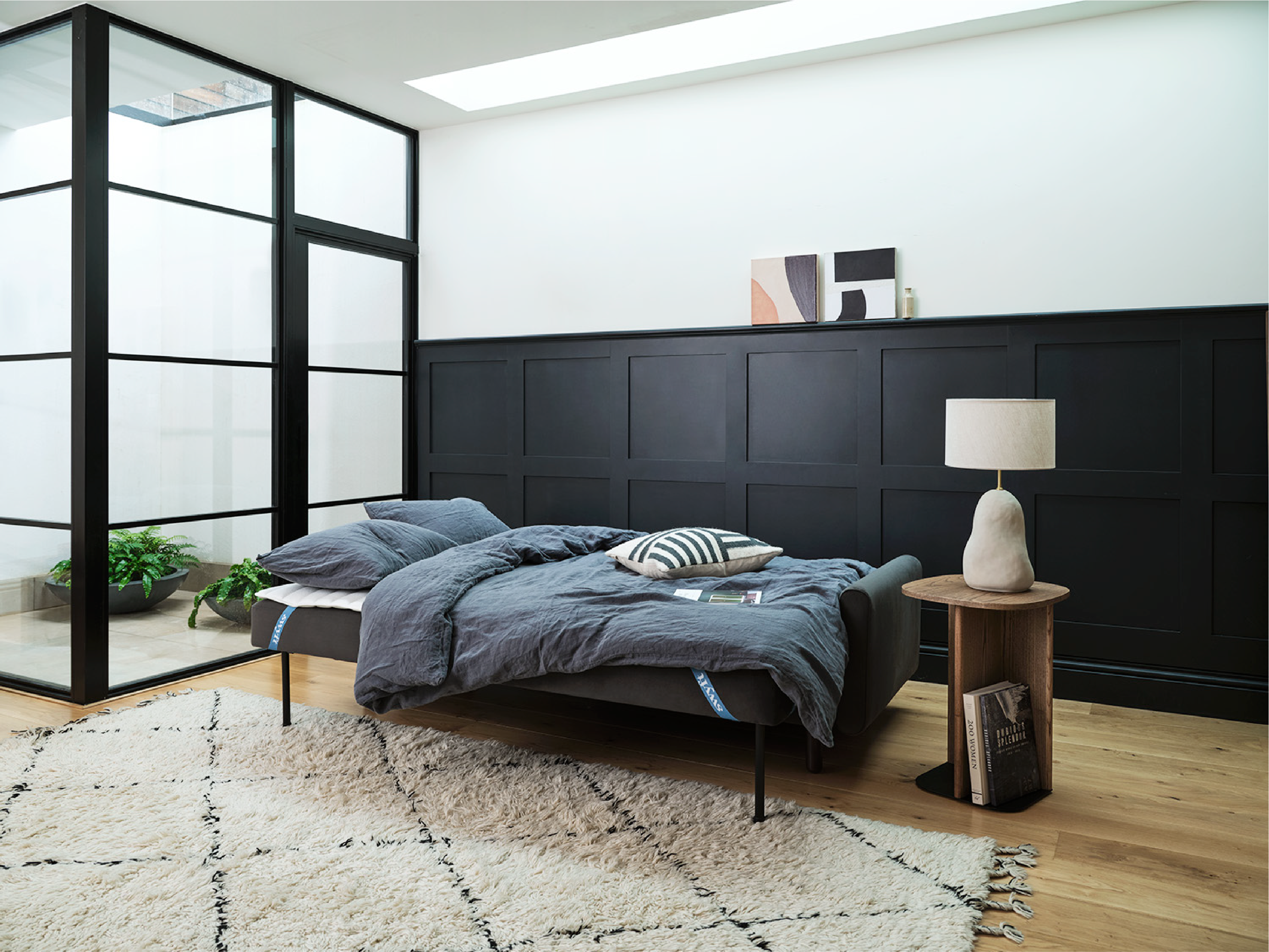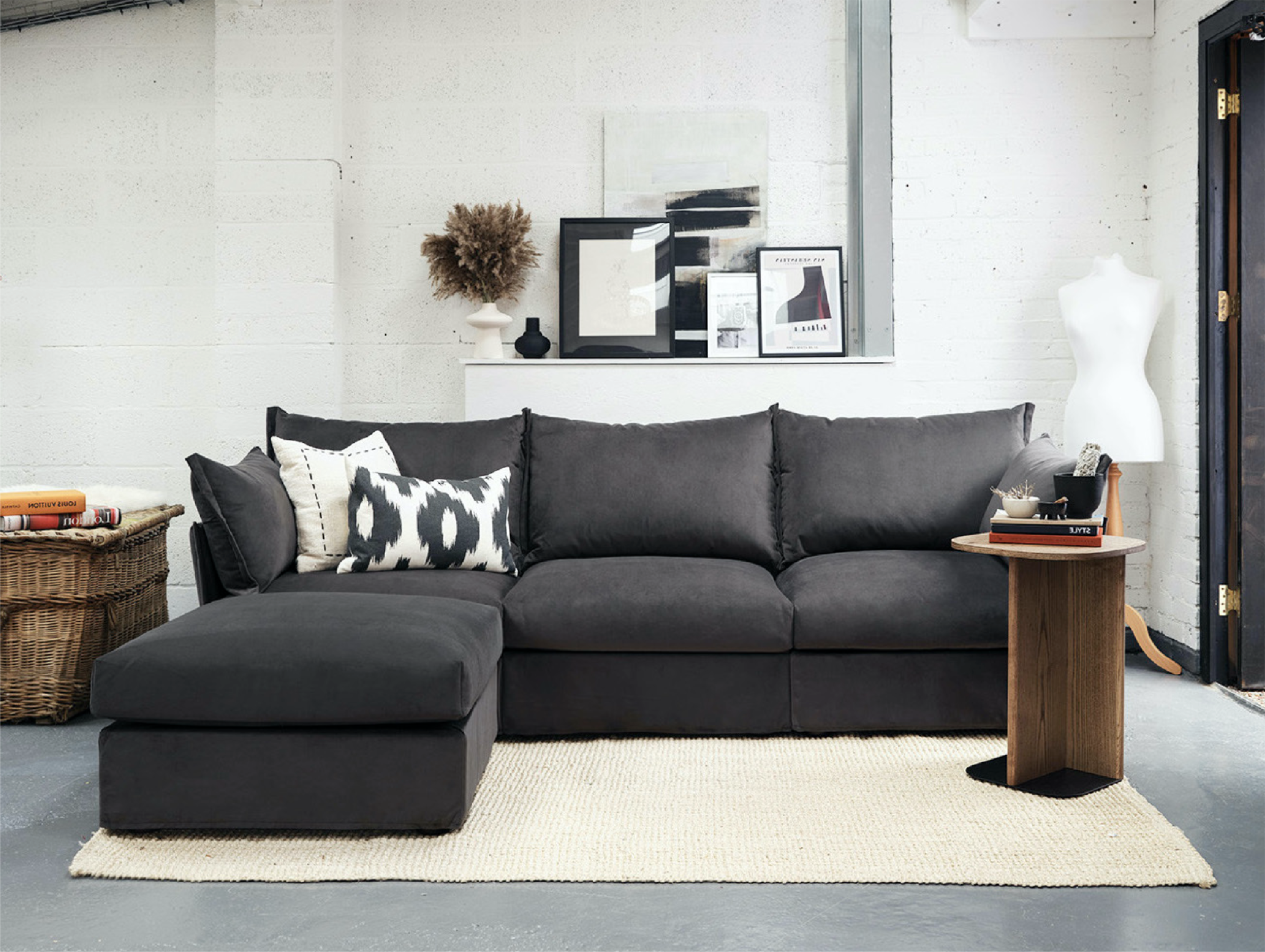 Modern Black Sofas
Getting the right shade of black in interiors can be a tricky business. We know choosing the right fabric is important, which is why we offer a free swatch box so you can check out our black sofa fabrics for yourself. If you're not 100% satisfied when your sofa arrives, don't stress - you're covered with 100-day free returns.
Order your free fabric swatches today
Black Velvet Sofas
Discover black sofas in styles that are effortlessly timeless. The choice is yours - go for mid century modern features, modular corner sofas, comfy armchairs and more. Pick your ideal black sofa and complete your living room look.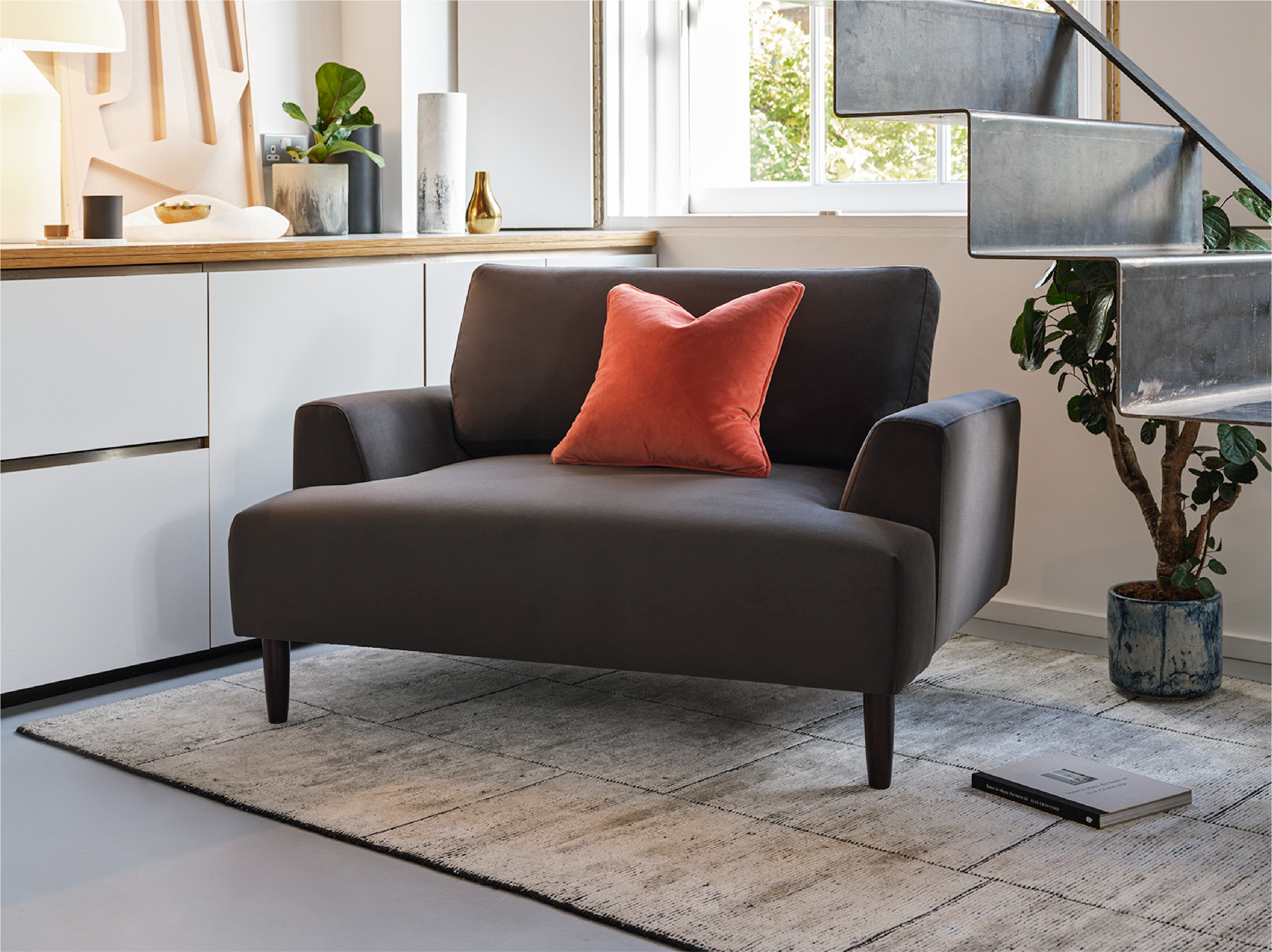 Black sofas with quick delivery
Why wait? Get fast delivery in as little as 24 hours on black sofas for your living room. Spend more time with your feet up, and less time waiting.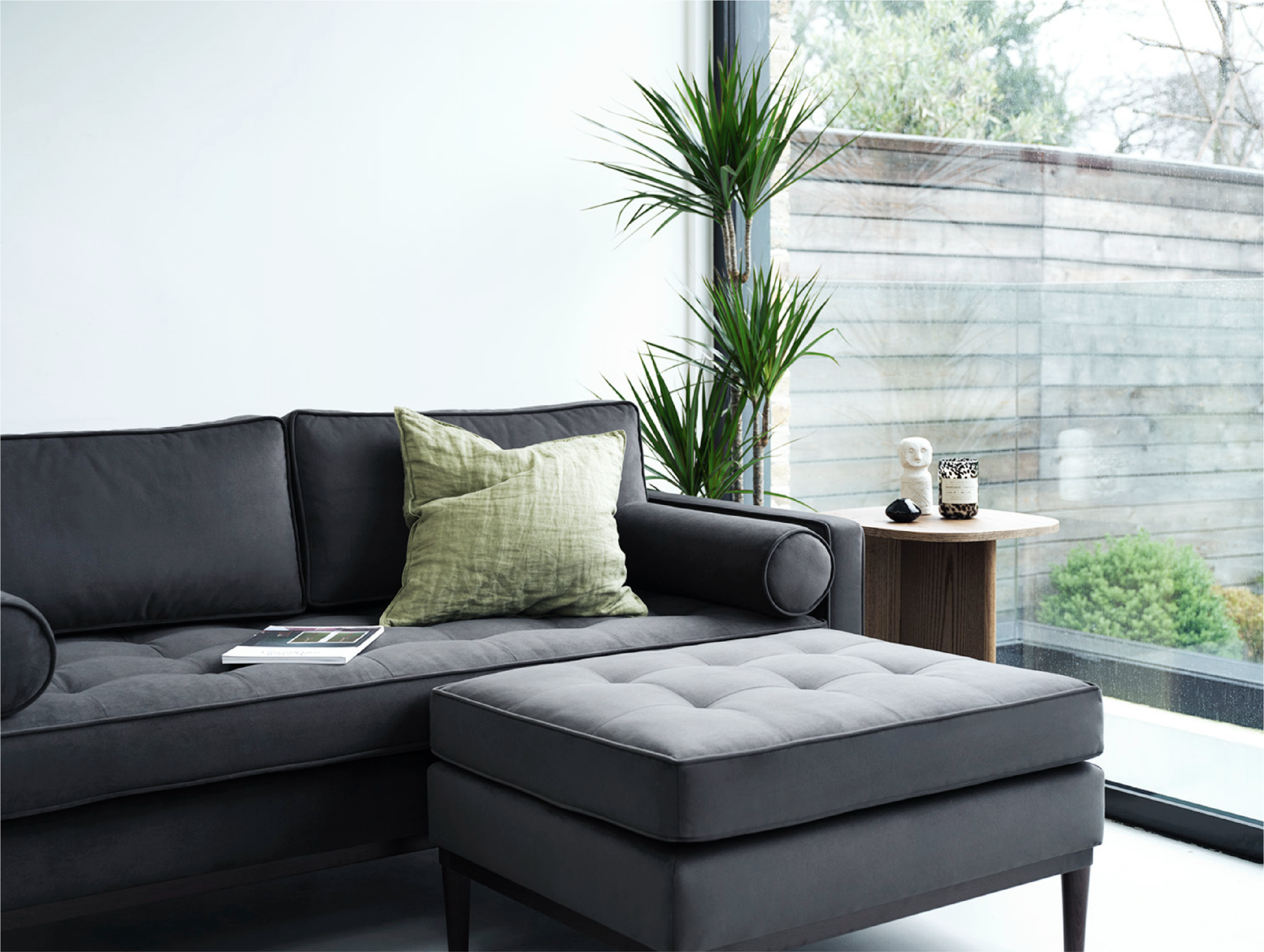 Quick
and easy
Free 24 hour
delivery
100 day
trial
Black Sofa FAQs
Get the FAQs on black sofas
What Colour goes best with black sofa?

Black is a super versatile colour for decorating your living room with. If you're a fan of darker shades, choose colours like green, dark blue or terracotta red to go with your black sofa. For fans of lighter shades, choose colours like beige, pastels and off-white.

How can I make my black sofa look good?

Make your black sofa look good by pairing it with contrasting decor. Consider a bold or neutral pop of colour for the walls closest to the sofa. Adding decorative cushions in monochrome patterns is an easy way to make your black sofa look good.

Is black sofa practical?

Black sofas are one of the most practical choices for living room fabrics. Because of their darker colour, they're less likely to stain or show up everyday dirt and pet hair as much as other lighter colours.

Are black sofas timeless?

Black sofas are versatile enough to work with changing styles and trends in your home. This is why they make the perfect timeless option for interiors that never goes out of style or looks outdated.