Chaise
Corner Sofa
Sofa
Sofa Bed
2 seater
3 seater
4 seater
5 seater
Green Velvet Sofas
Choose our bestselling green velvet in vine, or explore the rest of our green sofa collection. From mid-century to modernist, minimalist to timeless classics, there's a sofa design to suit all.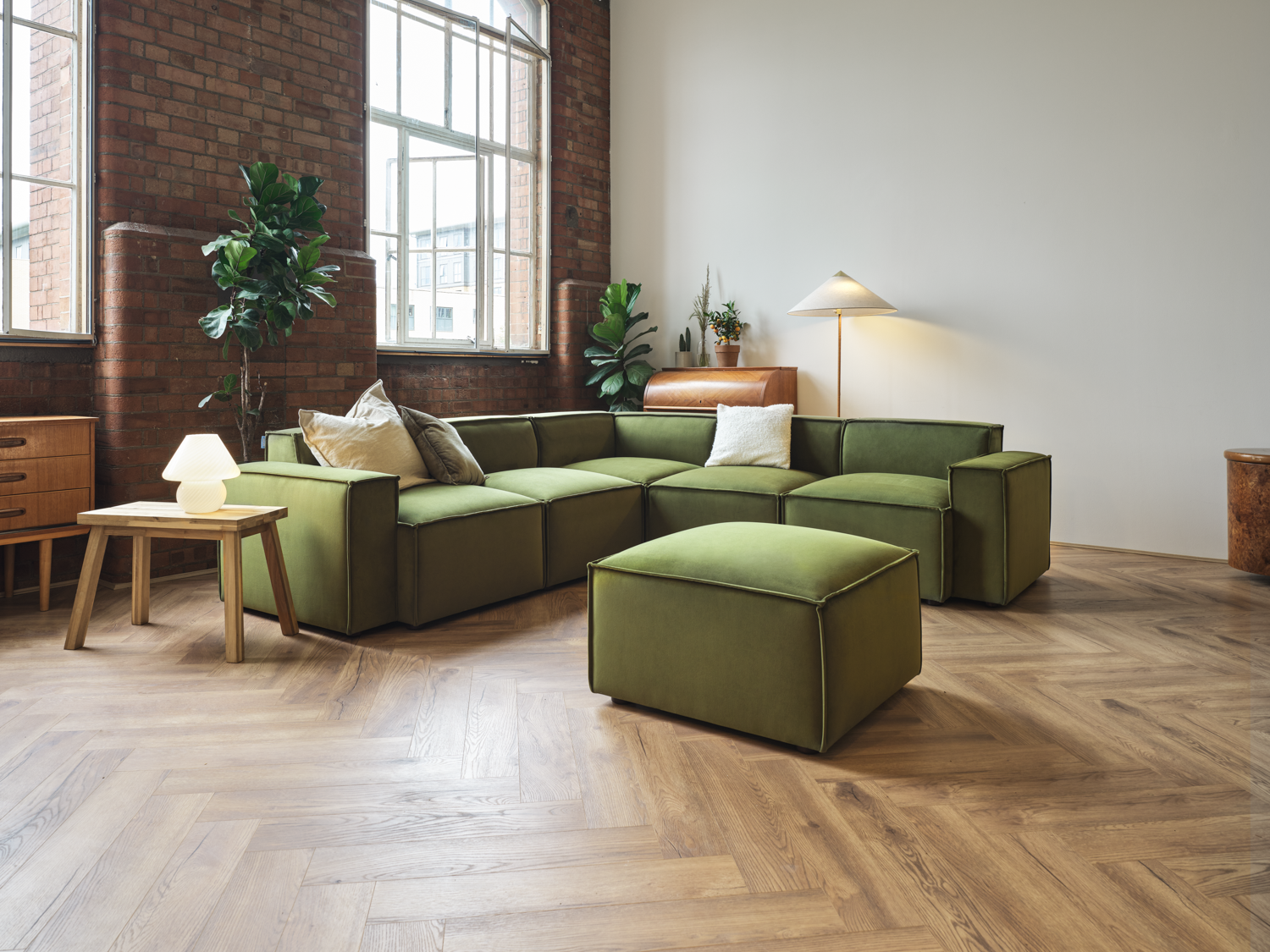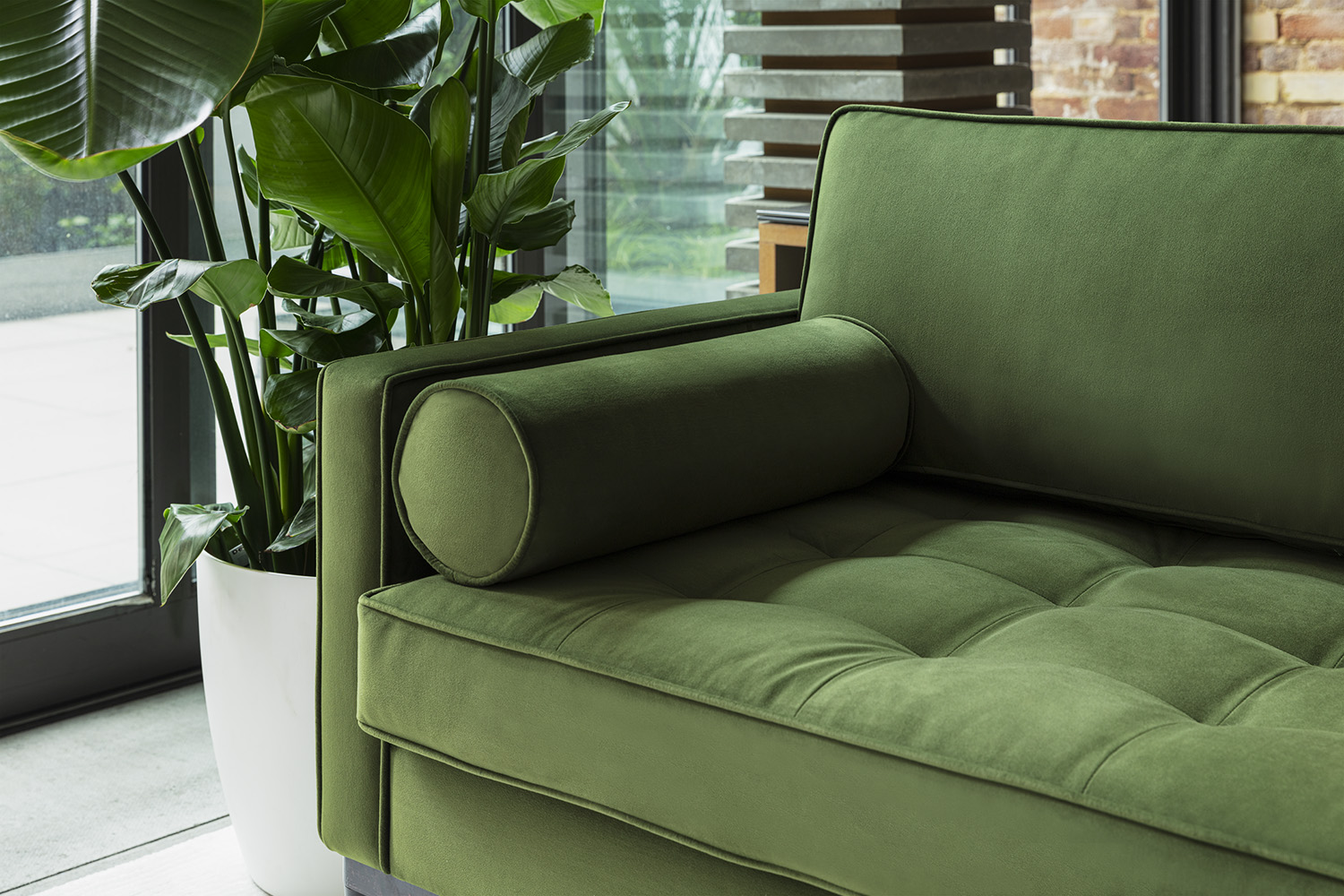 Looking for a matching armchair or 2 to go with your new green sofa?
Put together a feature corner with a statement green armchair that'll complete your stand-out look. Discover the best combinations of armchairs to go with your sofa style - whether you match them or style it with contrasting colours is up to you.
Green armchairs

Small Green Sofa
Our small green sofas are perfect for smaller living spaces. Swyft sofas offers beautiful 2 seaters and 2 seater chaises - ideal when you need an extra bit of space to stretch out.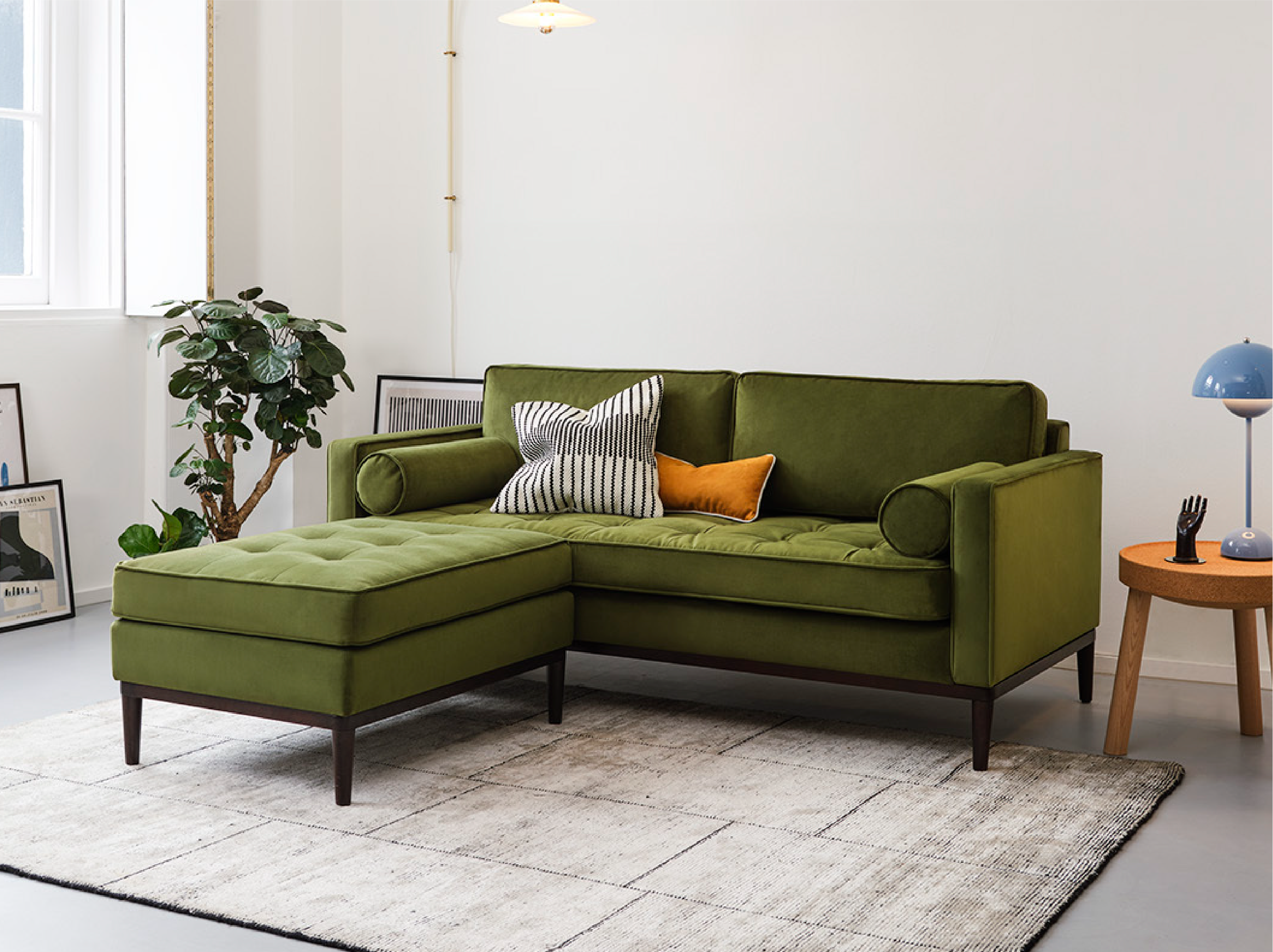 Green corner and sectional sofas
The Model 03 and Model 06 corner sofas are perfect for those with a larger space, creating the ultimate space to relax in. For smaller spaces, our green corner sofas come in the form of a chaise – extending the lounging experience.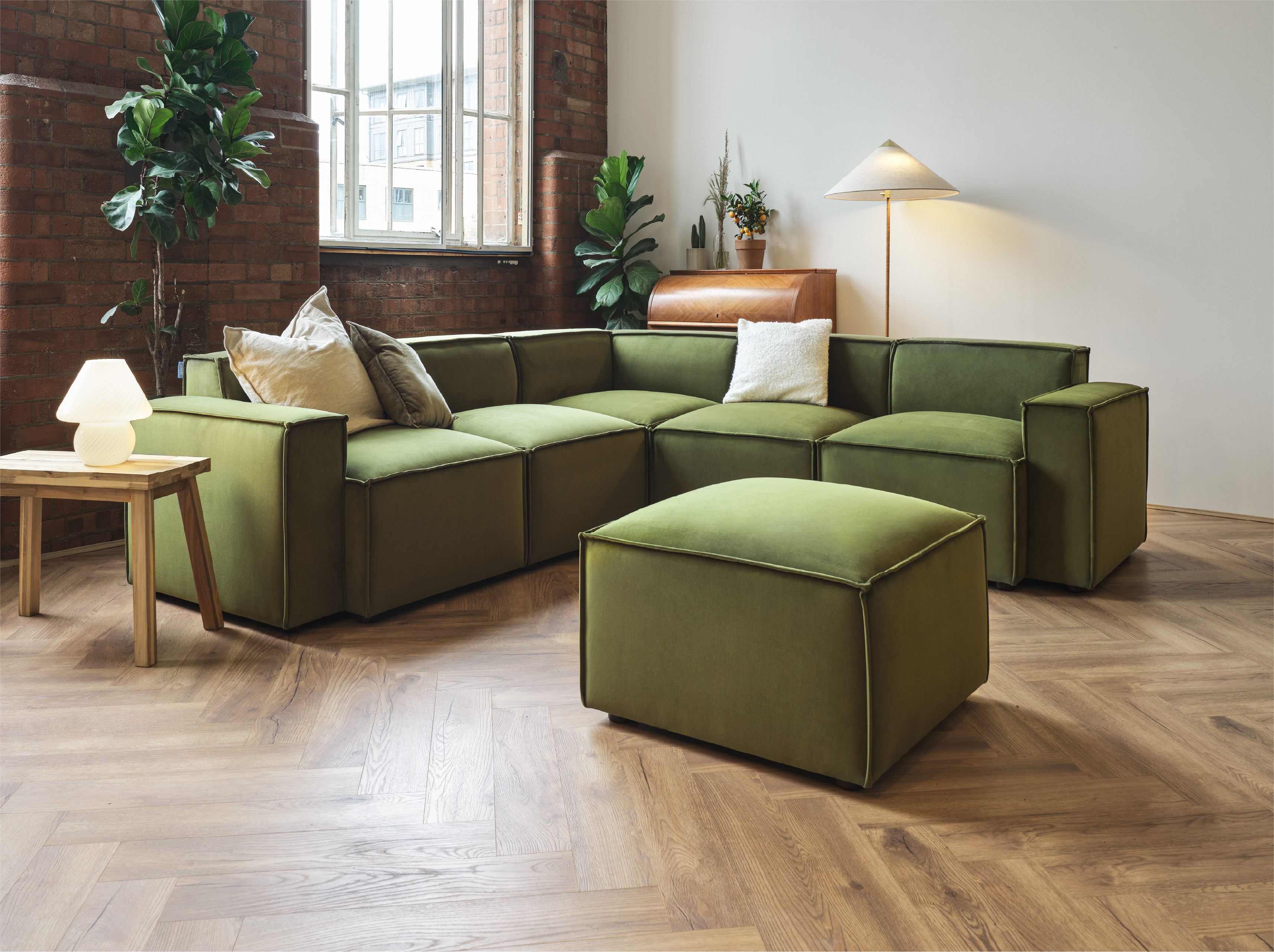 Quick
and easy
Free 24 hour
delivery
100 day
trial
Green Sofa FAQs
Got a question about our fabulous green sofas? Well, we've got the answer right here.
What colours go with a green sofa?

Green works almost with any shade of green. Just like the natural world (think: forest canopy with its variety of shades and tones). Whether it's light or dark tones – they all work together in balance.
Choose from a number of accessories in a range of greens to build a complementary colour palette.
Burnt oranges, light browns, beiges and any earthy and neutral tones also work well. Read more here.

Is a green sofa good for a living room?

When you think of the colour green, nature, foliage, and calming zen-like spaces comes to mind. Green sofas offer all these things and more. Green not only helps create calm environments, when used as the colour of choice in a sofa it centres the room, bringing a focus to the living room. It can also be used with number of colour palettes. See our green living room ideas here.

How do you style a green velvet sofa?

Just like you would with your living room, you can style a green velvet sofa with more tonal greens. Mix this with neutral and earthy tones to bring the room together.

Why buy one of our green sofas online?

Buying a green sofa from Swyft is easy, hassle-free and quick! We believe in fast, free delivery, furniture that fits no matter what and great design that's thoughtful and comfortable. Long gone are the days of waiting weeks, or even months, for your new sofa to arrive. Our green sofas will be with you in just 24 hours and will arrive in a series of boxes, so you don't have to worry about getting a sofa up flights of stairs or through doorways. They are also super quick to assemble with clear instructions and no tools required!