Beds
Hybrid Mattress
Memory Foam Mattress
Please select your fabric
Linen
Velvet
Please select your colour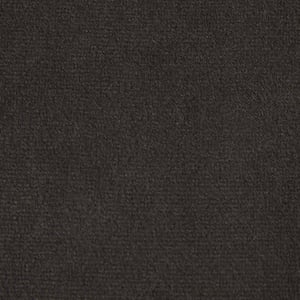 Black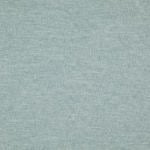 Blue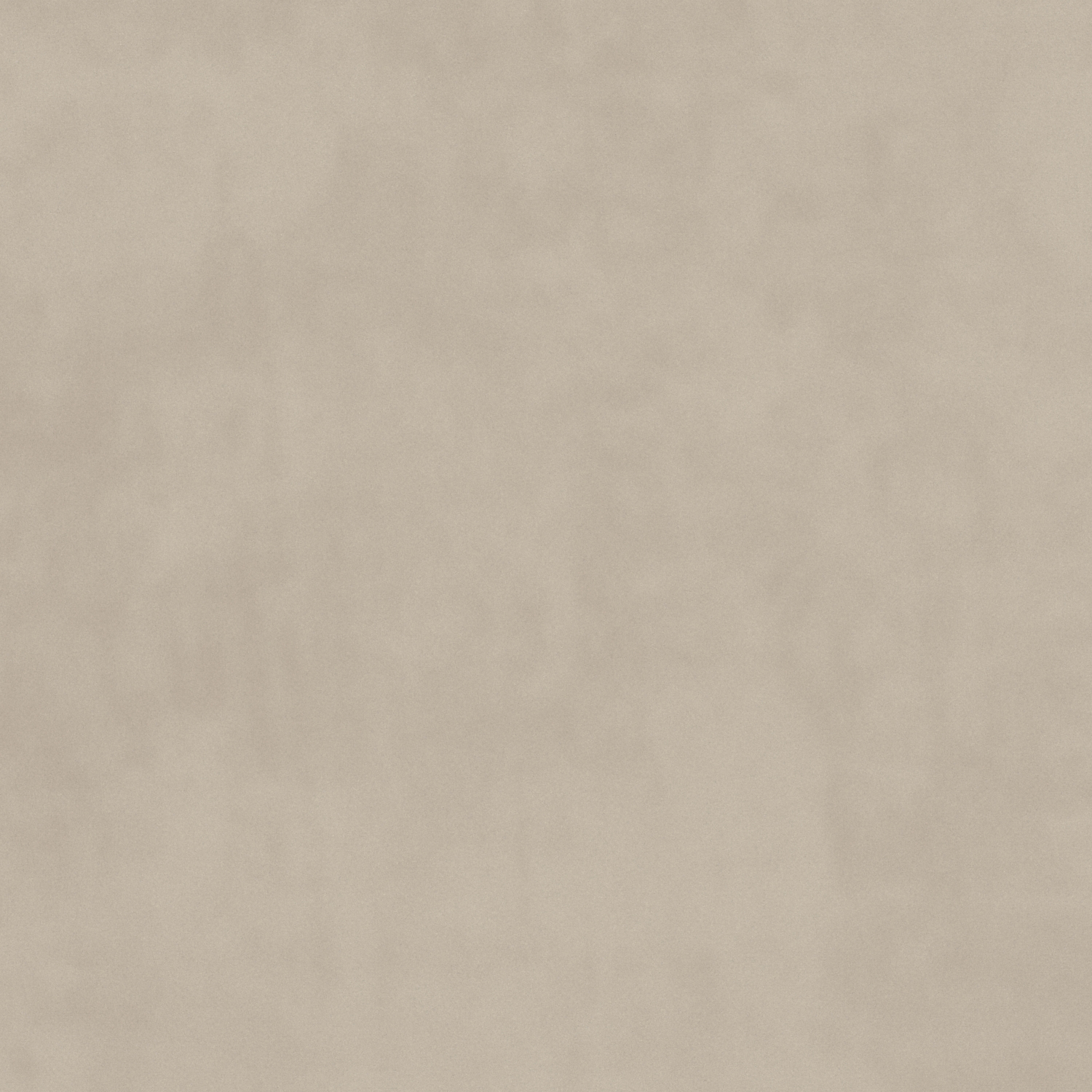 Cream Green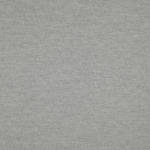 Grey
Yellow
Double
King
Single
Super King
Bed 02: The Mid Century Modern Bed You've Been Looking For
If comfort, style and function had a baby, it'd be Bed 02. Featuring a skillfully upholstered winged headboard, this one's got the effortless contemporary look covered. Dreamy? We think so.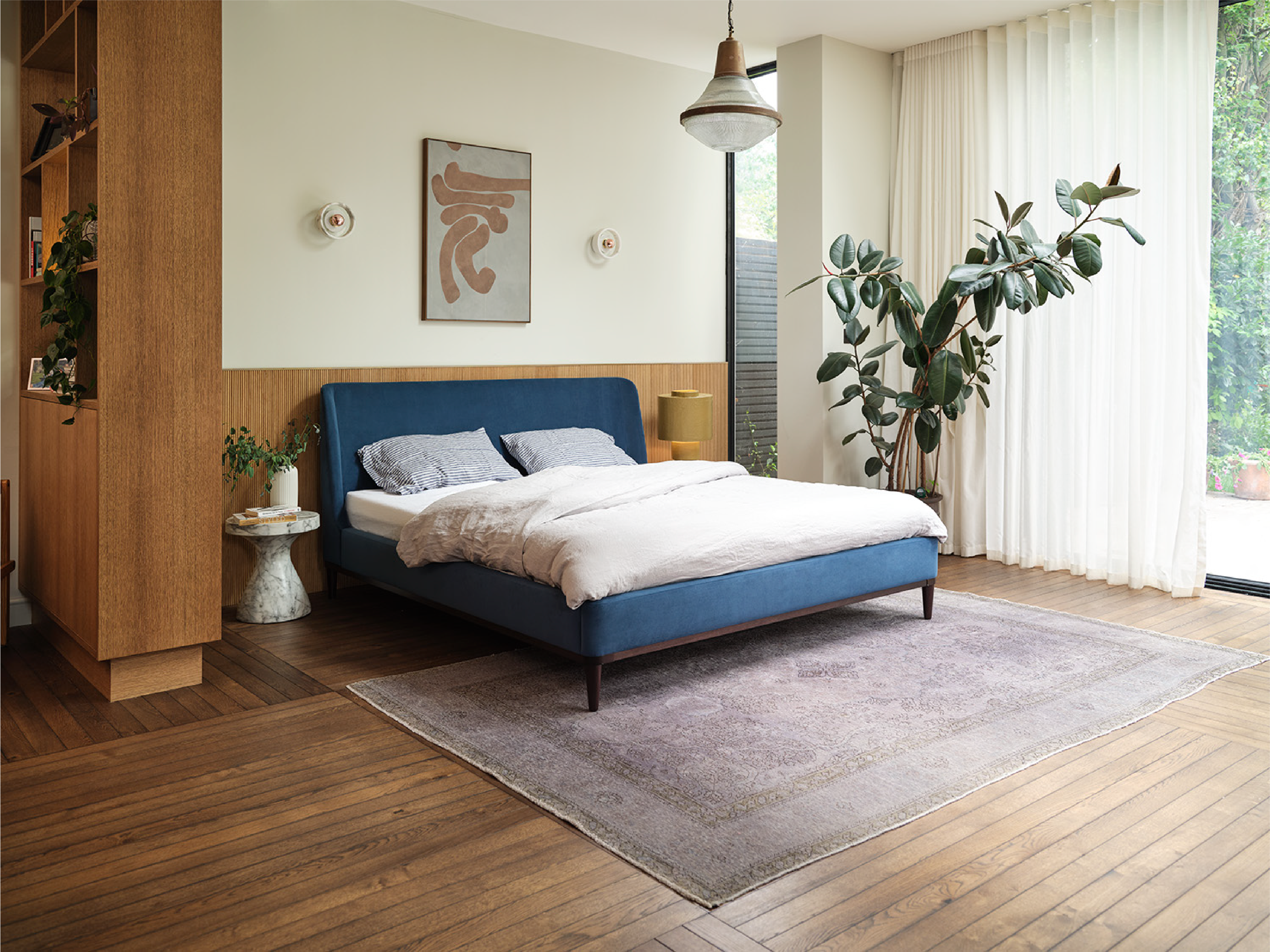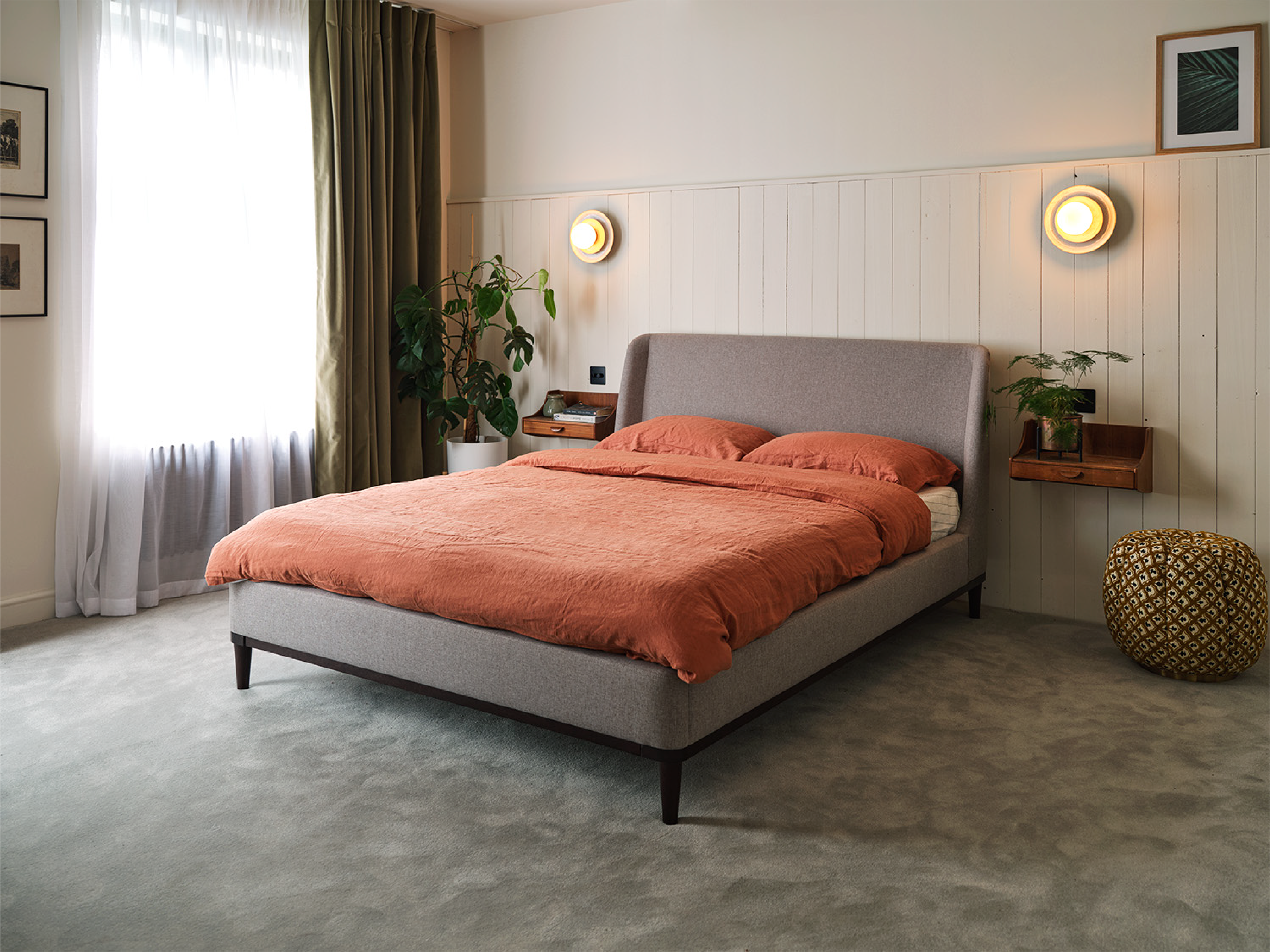 Need a mattress to go with that?
Make your new bed complete with a new mattress. We have mattresses for every bed size, in full foam or hybrid compositions. As with everything at Swyft our mattresses come with 24 hour delivery and will fit through any door way with ease.
Mattresses
Winged Headboard Beds in Velvet or Linen
Make a snoozy statement with an upholstered bed in linen or velvet, in a colour that's right down your street. Order a free swatch box today to help you decide.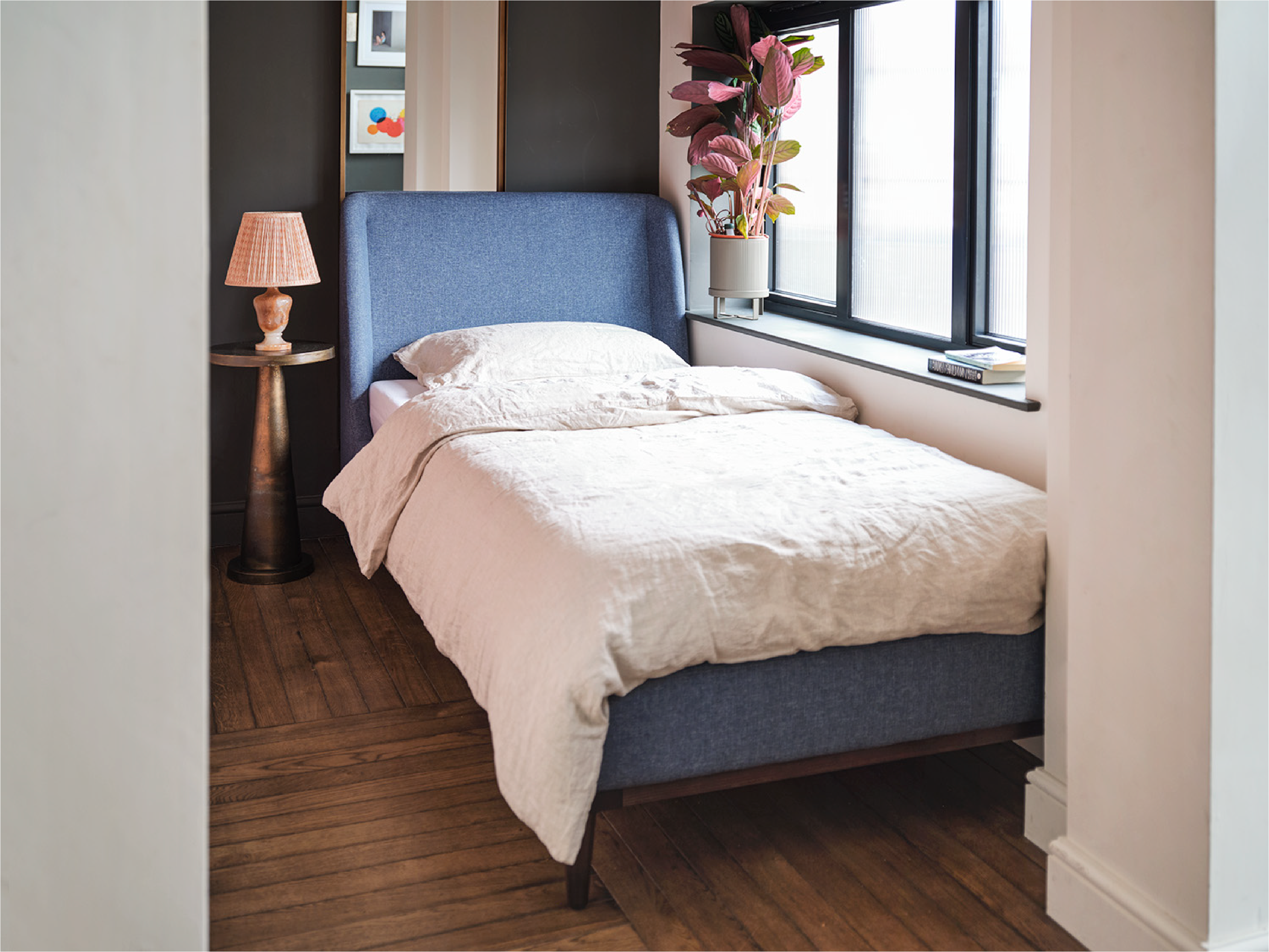 Winged Bed Frames
This one's for the effortlessly cool. Choose contemporary style, hotel-like winged headboards with Bed 02. It's time you gave yourself the bedroom oasis you deserve.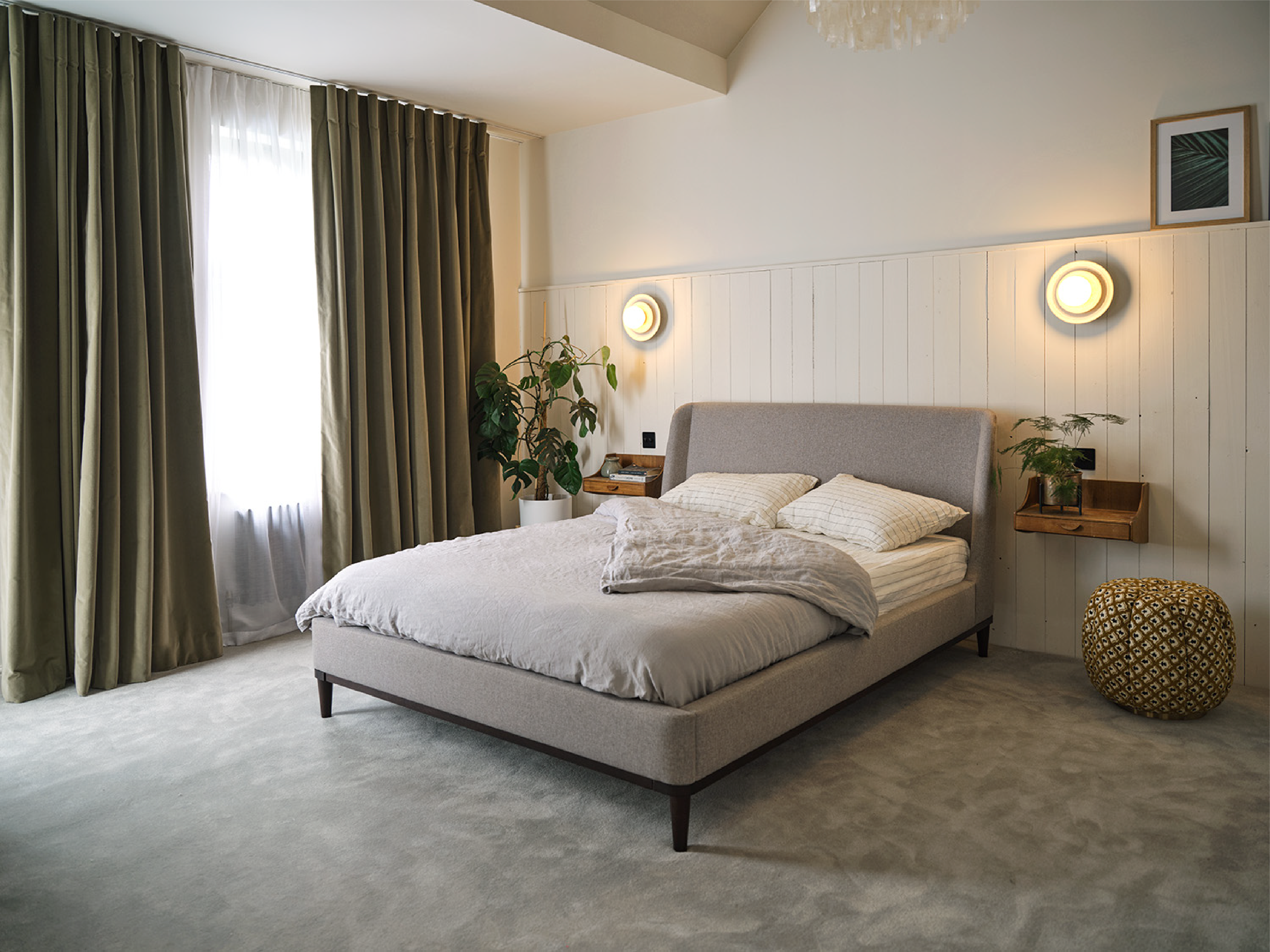 Quick
and easy
Free 24 hour
delivery
100 day
trial
Bed 02 FAQs
Still have questions about how to choose the perfect winged upholstered bed? Our FAQ's are here to help.
What is a winged headboard bed?

A winged headboard is a bed design where the headboard and returned edge is curved. Based on wingback armchairs, the protruding edges serve to create an element of cosiness and warmth.

What type of décor does a wingback bed frame go with?

A wingback bed can sit in a variety of decors depending on the fabric selected. If you have a plush, decadent interior a velvet may be the best selection. Our linen fabric options introduce an air of modernity which will sit better in a more contemporary setting.

What's the best material for a wingback bed frame?

All our fabrics are well-made and durable, so you can rest-assured that the only decision you have to make is which colour and texture best suits your home.