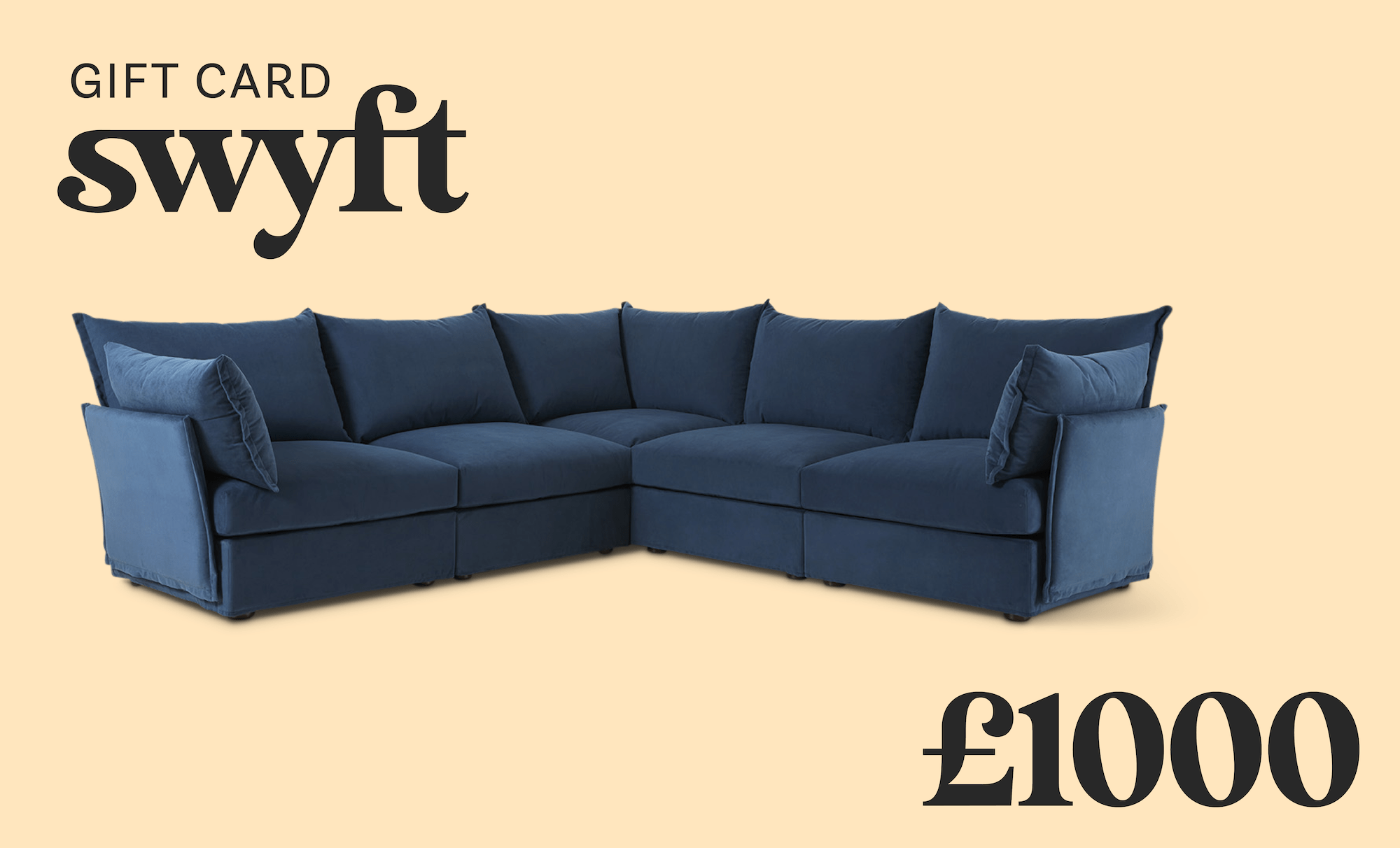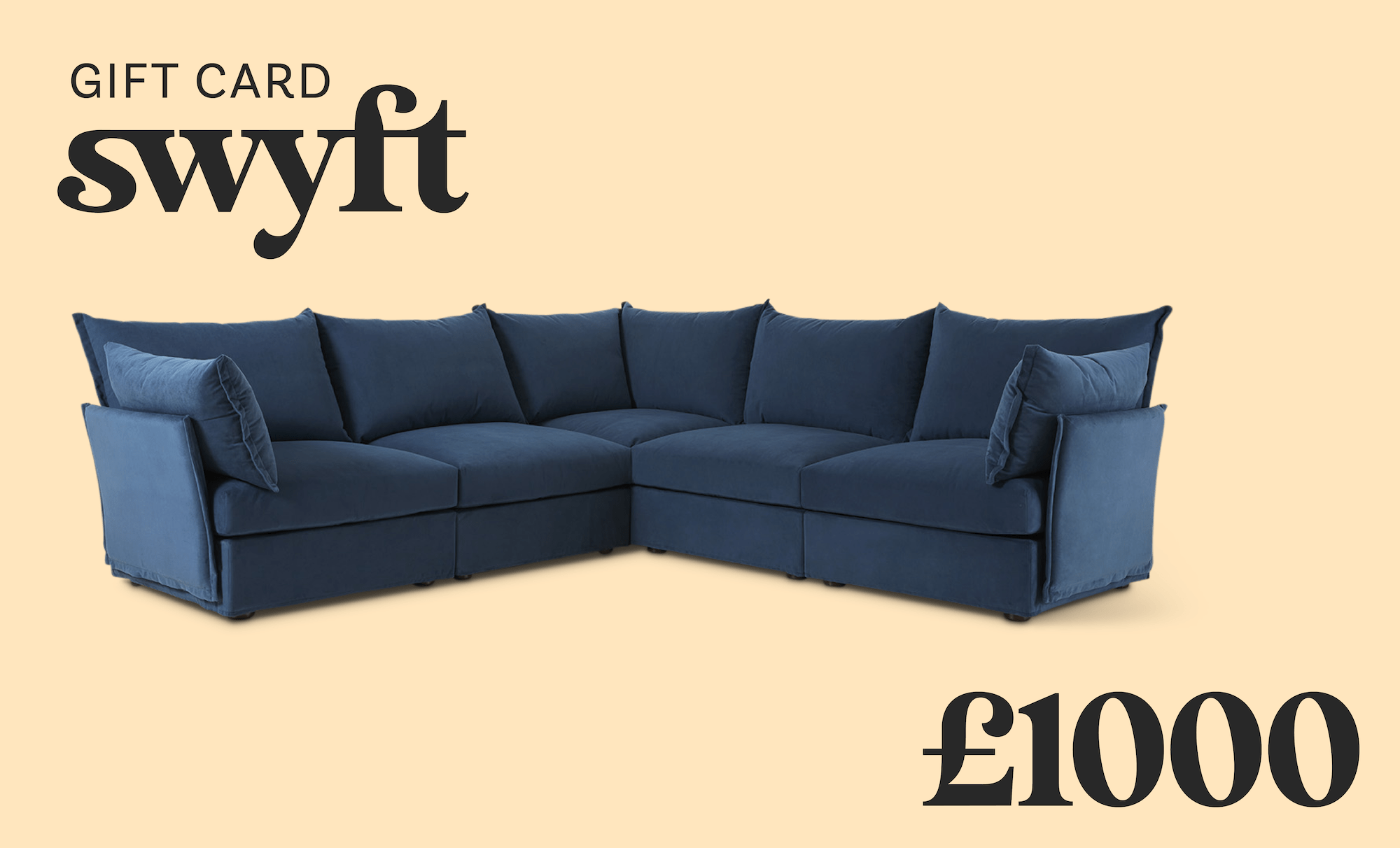 Gift Card
- £1000
Close

X
Order you free samples
These fabrics are included in your swatch box already.
Select up to 6 free fabric swatches and we'll put them in the post for you:
Check your eligibility
Fast check - won't affect your credit rating.
Description

Assembly

Spec

Reviews
Swyft Gift Cards
Available in varying values
Instant email confirmation
The perfect last minute gift
You'll recieved an email with a unique code that can be redemed at checkout on swyfthome.com. Gift vouchers can only be used on Swyfthome.com or by contacting Swyft customer services. Not redeemable at any of the swyft partners which includes John Lewis.
No assembly is required for our gift vouchers, but you may want to print them out.
You can also forward the email or enter the recipients email at checkout