Modern Art Prints
The collection of contemporary, giclee prints boasts beautiful abstract and geometric shapes. From greys to whites, blues to greens, the collection uses basic shades of colour that fit perfectly into most interiors. These modern art prints are statement pieces that are delivered ready to hang.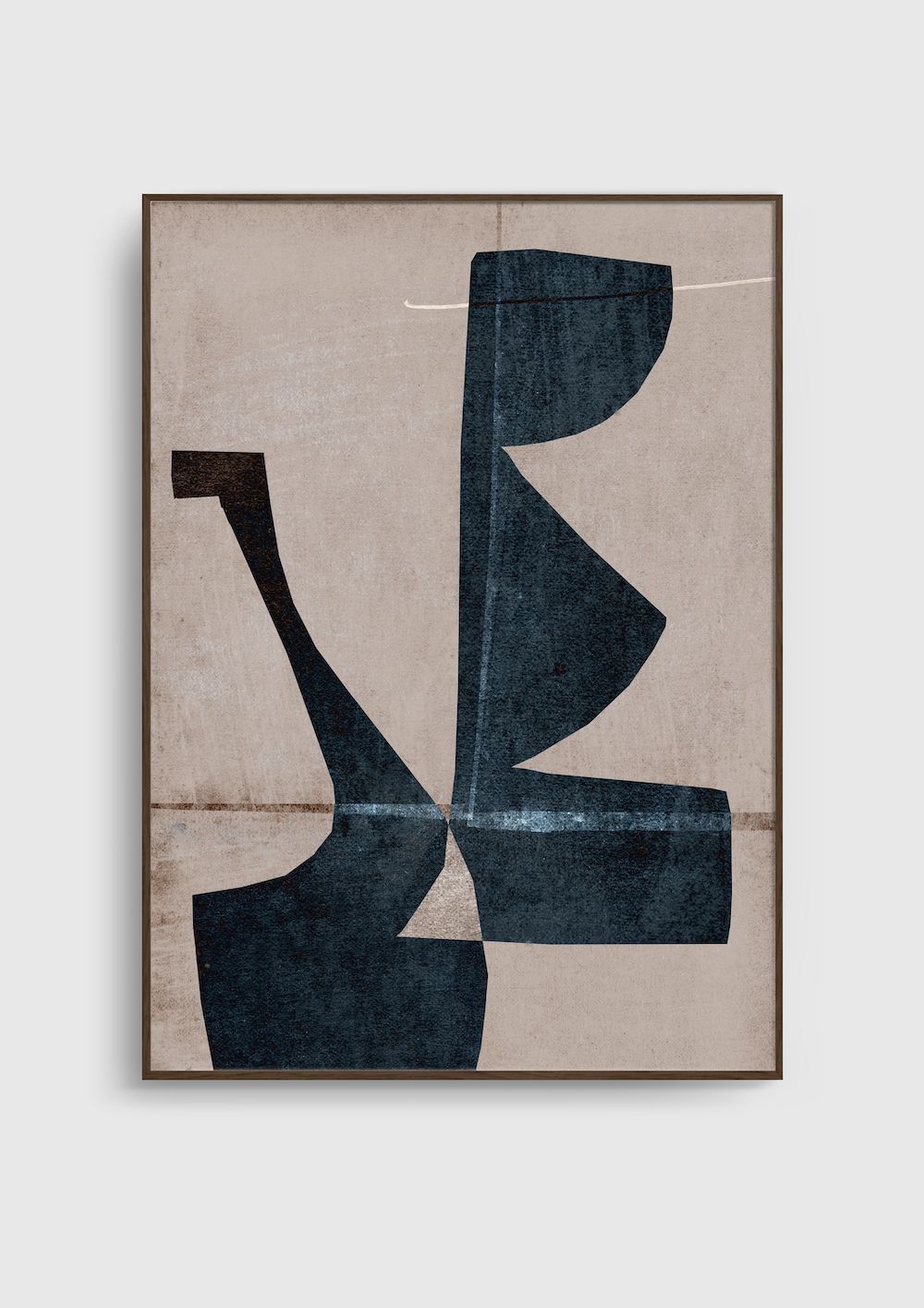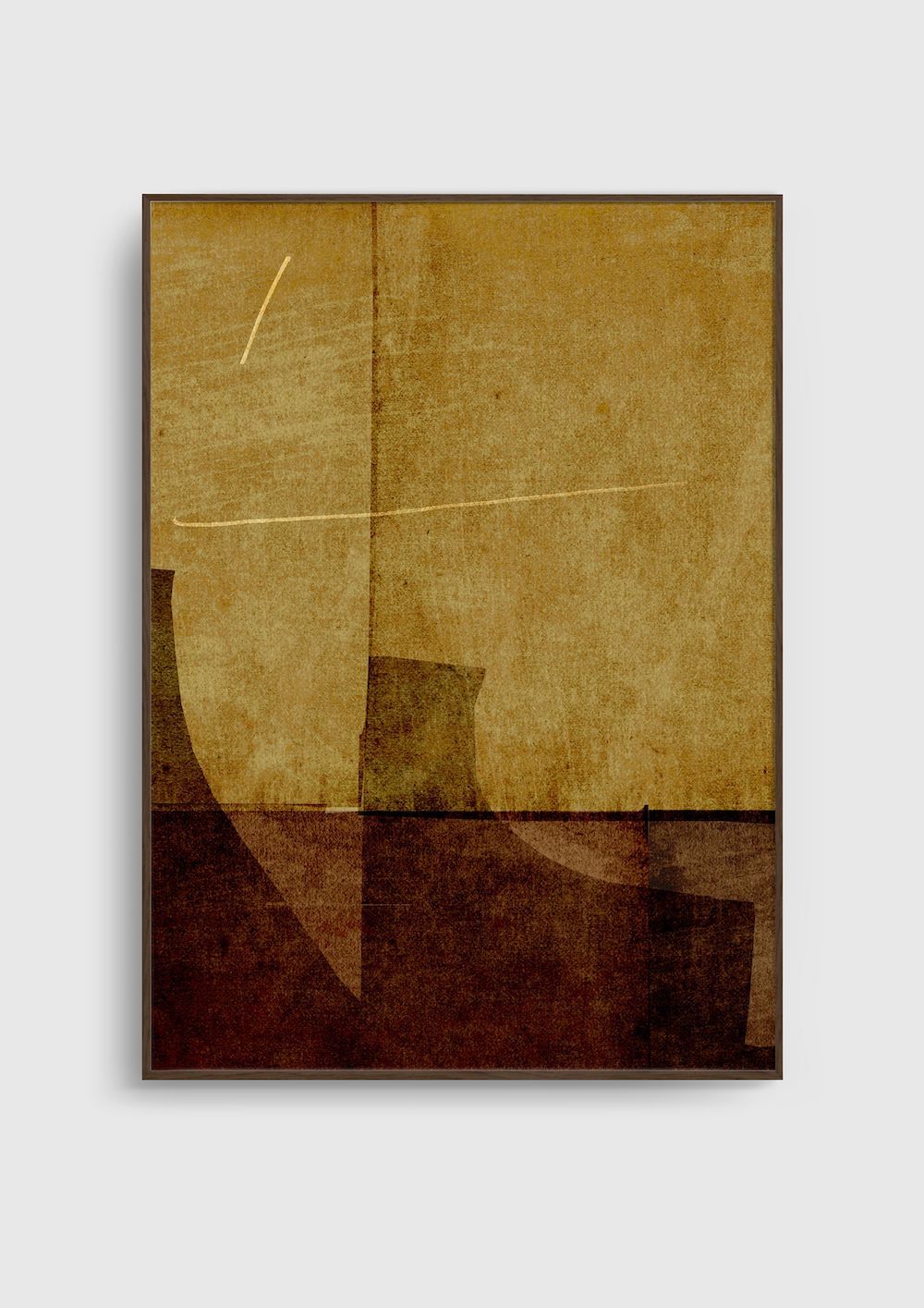 Living Room Artwork
Adding artwork to a living room can help bring the room together, add focus, create balance and symmetry. When hanging wall art above a sofa, get the perfect look by making sure the artwork is centred and two-thirds the size of the sofa. You should also pair artwork or prints with the colour of the sofa or colour palette of the room. We have 55 fabric sofa colours to choose from, so you're guaranteed to find a match. You can order a free sample fabric box below.
Order a Free Sample Box
Artwork by Formworks Studio
Formworks Studio is the home of artist Jon Llewelyn. Jon's artwork consists of abstract and geometric styles found in mid century architecture. His Formworks Studio sells limited edition contemporary Giclee prints – we're proud to be able to offer a collection of prints that are exclusively for Swyft.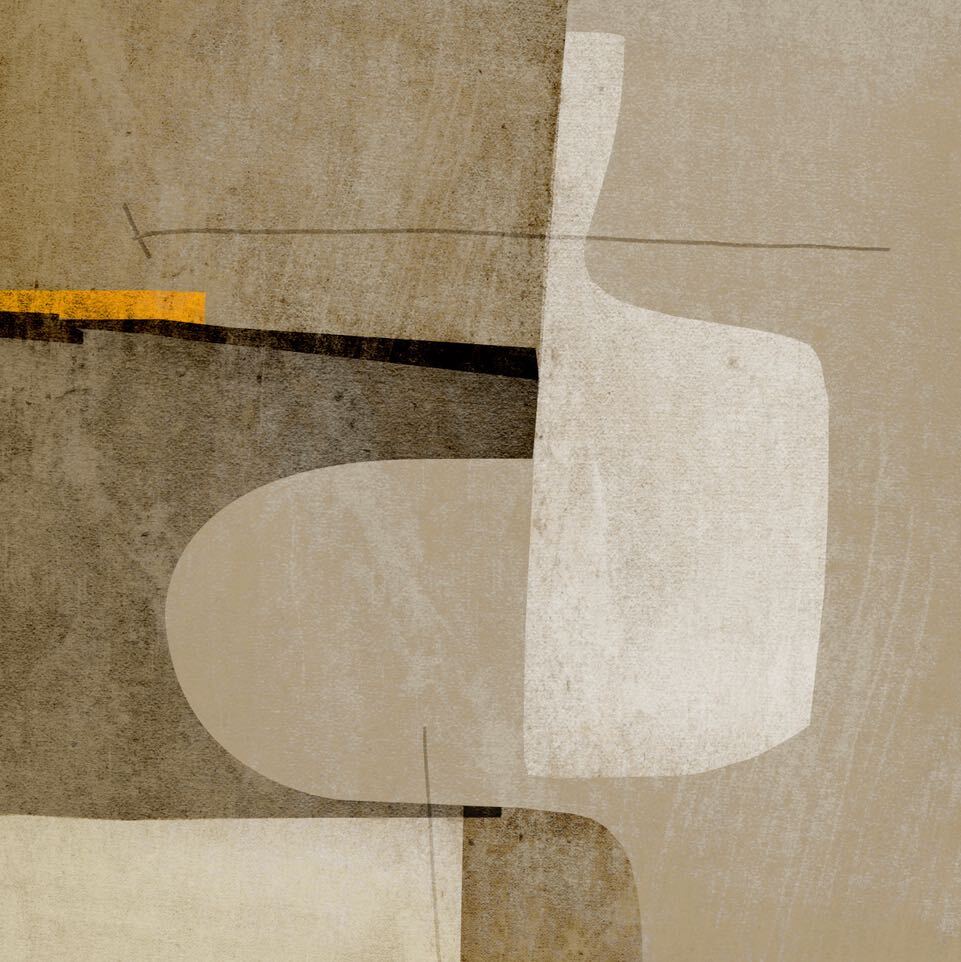 How to hang wall art?
A general rule when hanging wall art is that it should sit 57 – 60 inches above floor level. This is the optimal eye height. When placing artwork above furniture, leave about six inches between the artwork and furniture. To make sure you get the spacing and look right, use masking tape to outline the prints on the wall.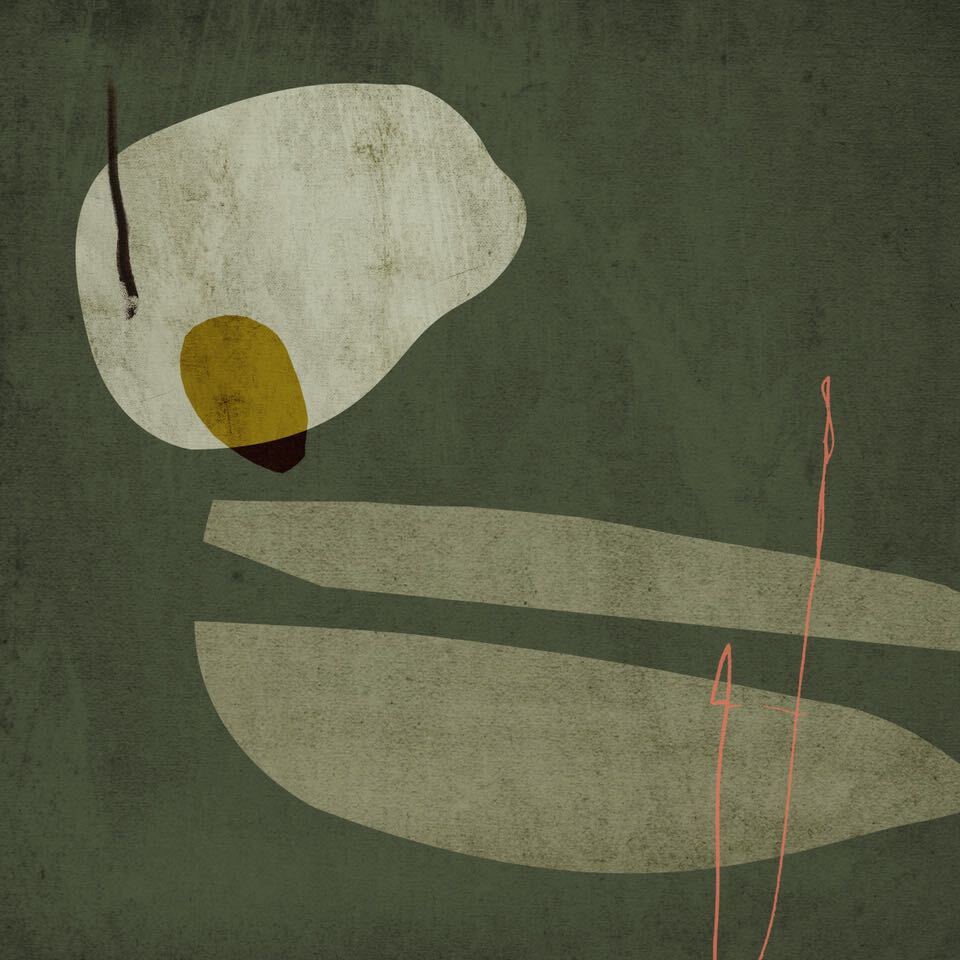 Wall Art FAQs
You're the proud owner of artwork, what should you do now? All of your questions answered below.
What kind of wall art is most popular?

Trends of wall art vary overtime and can change, but types of artwork that feature often are abstract art, gallery walls, typography, geometric patterns and landscapes. That aside, the best type of wall art is personal. Using art to decorate your walls should be a way to add a personal touch to your home, so when choosing wall art make sure it's a piece that resonates.

How do I choose artwork for my wall?

Choosing artwork is a personal endeavour, however, you should take into consideration the room. If it's for the bedroom or office, you might want the artwork to be calming. If it's for the living room or hallway, you might add colour or personality through prints and photography. If you're choosing to add artwork to the dining room, modern art prints might work. Think about its intended use and the feel and look of a room.

How should I arrange wall art?

How you choose to arrange wall art and prints can have a big impact on the look and feel of a room. Although the primary focus with artwork should always be to add personality, it's also important that the wall art is aesthetically pleasing and that it follows the room's colour palette.

To centre the artwork, a general rule is to make sure that it's hung 60 inches from the floor, so the wall art is at eye level. Take into consideration proportions, for example, if the artwork is centred above a sofa, make sure it's large enough to cover two-thirds of the sofa.Wall art is perfect when balanced and within symmetry with other elements within the room.

How do you style wall art in a living room?

Adding artwork and modern art prints to a living room can help create focus and personality. When styling wall art in a living room to understand the style or design you want to portray, consider creating a gallery wall with multiple pictures, prints and artwork. Decide on the colours and tones, go with the room's colour palette and think about symmetry.

Should every wall have something on it?

No, not every wall needs prints, artwork or wall art. Empty spaces can create breathing space in a room. It promotes minimalism and puts emphasis on other elements like furniture, sofas, armchairs and beds. An empty wall also allows you to add to at a later date if you wish.