Refurbished Model
02 3 Seater Sofa
Check your eligibility
Fast check - won't affect your credit rating.
x
Add accidental damage cover
5 year protection against:
Accidental damage including:
Rips, tears and burns
Pets biting and chewing (one off incident, not as a result of a build-up)
Accidental stains including:
Red wine
Ink
Paint
Find out more
5 years cover
from only £60
You can add accidental
damage in the checkout
Swyft refurbished product
Cleaned, steamed and brushed upholstery
Replacement of any damaged parts
Seat cushion with high-density dual-layered foam for maximum comfort
Feather-filled back cushions
Pulled seam detailing and piped detailing cushions
Mid century is back and Model 02 is leading its renaissance. The refurbished Model 02, 3 seater is as good as new, guaranteeing the same quality you'd expect from a new Swyft product.
Ideal for snoozing, sharing or just simply admiring (who says sofas can't be the centrepiece?). ;
Stain resistant fabrics
Our fabric is durable and resilient. It features industry leading stain free technology, which makes it kid and pet friendly. Rather than coating our linen and velvet fabrics with a stain repellant, each one of the threads in our fabric is stain resistant. We can't stop your friend from spilling wine on your sofa or your kids from smearing chocolate on the seats, but clean-up is as easy as wiping the stain with a wet cloth.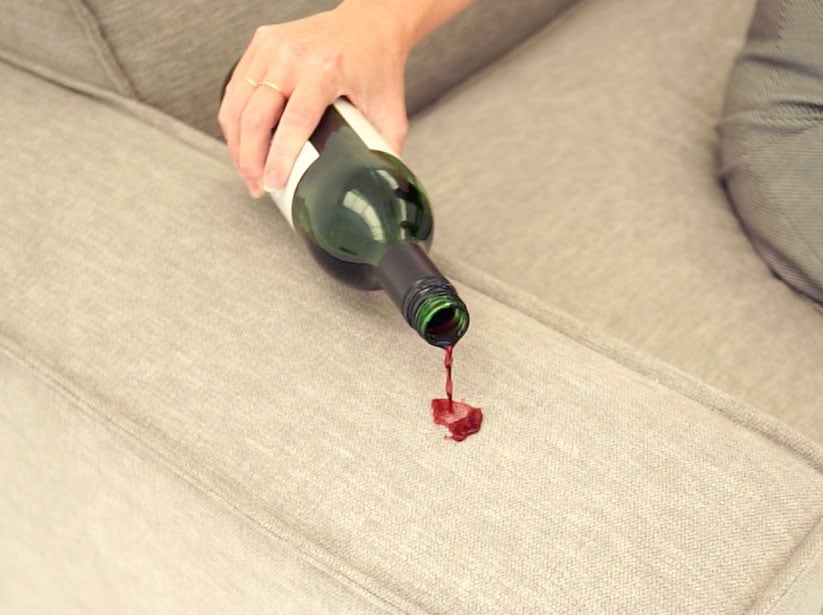 Delivered in a box
To make life easy for you, all our products are delivered in easy to manage boxes. Nothing is more frustrating than having to squeeze a sofa through tight entranceways and through hallways, which is why each sofa is delivered in boxes and guaranteed to fit. "PIVOT", no more. No one should have to wait for a sofa, which is why we deliver in 24 hours – book before 4pm for next day delivery. You can also book your preferred delivery date Monday to Saturday up to 3 weeks in advance.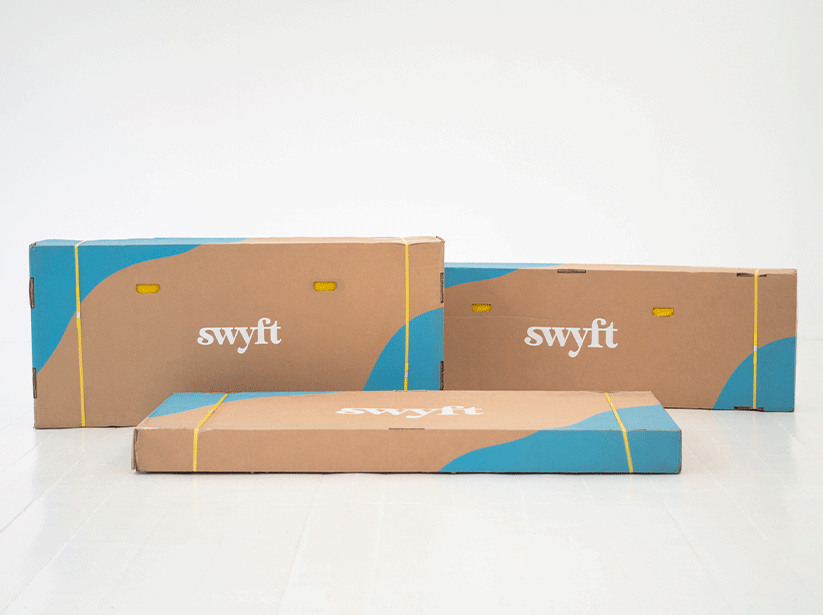 Sofa removal
Official Swyft sofa and packaging recycling partner. Clearabee provide an affordable, convenient and environmentally friendly sofa removal service. Book online for on demand collection. Starting from £34.99.
View Clearabee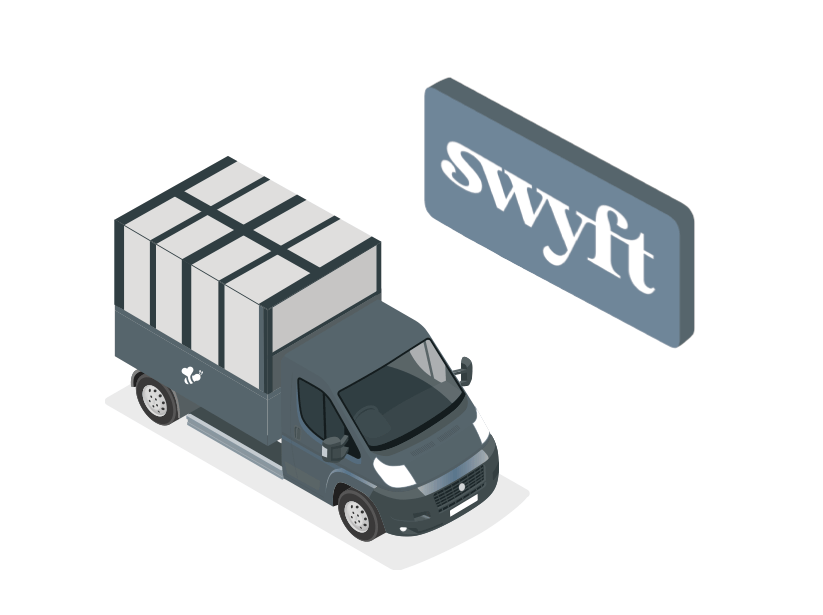 Can't decide? Need a helping hand?
Request a swatch box and you'll be one step closer to owning your very own slice of perfection. Go on, it's time to treat yourself.
Order your free swatches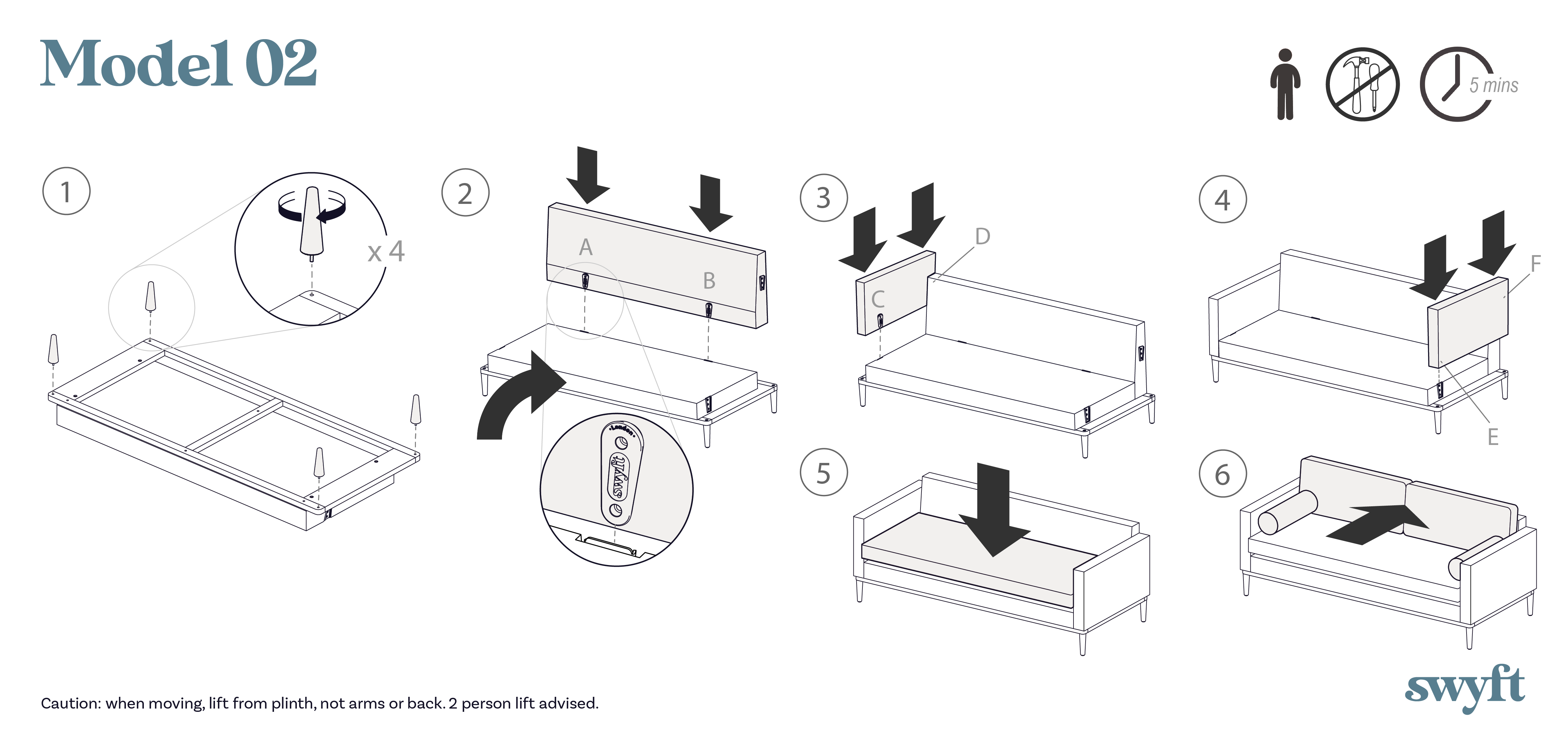 Dimensions
Height: 82cm
Width: 205cm
Leg Height: 15cm
Depth: 85cm
Seat Height: 43cm
Care instructions
We can't stop your friend from spilling wine on your sofa or your kids from smearing chocolate on the seats, so we coated the yarn with stain resistance before the fabric was knitted. We've done this to ensure the feel of the fabric is kept. Just use a damp sponge to remove any spillages and follow our four step guide.

Fabric composition
Velvet: 100% Polyester
Linen: 73% Polyester, 27% Cotton
Materials
You shouldn't have to compromise on anything. The Model 02 collection comes with double layered high-density foam for added support and comfort. The foam is wrapped in Dacron, a polyester fibre to provide a fuller, softer look and feel. The Model 02 back cushions are feather-filled for an indulgent sinking feeling. The frames and legs are made from traceable, sustainable beech, birch plywood and poplar plywood and come with a 15 year guarantee.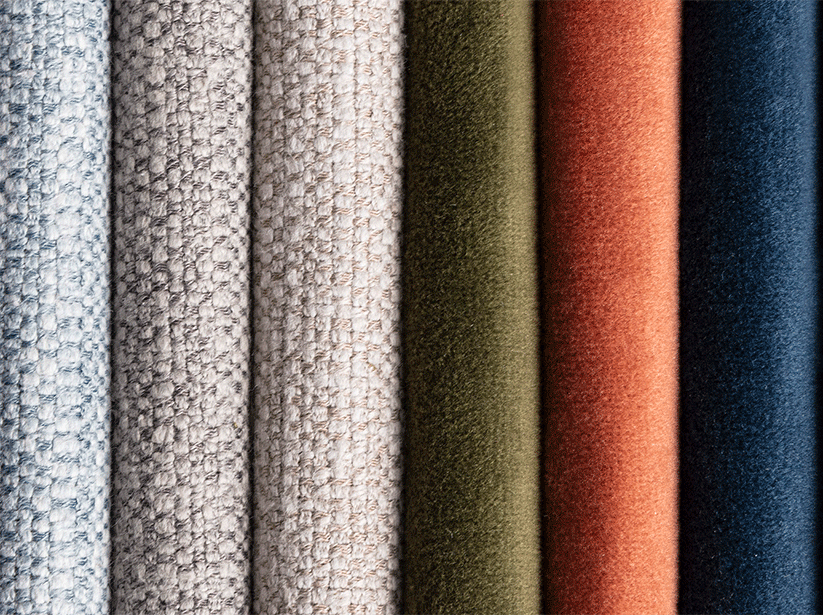 Strength tested
We've tested our sofa to BS EN 16139: 2013. Essentially, this means each seat has been tested to hold up to 18 stone. If we could have tester heavier, we would have.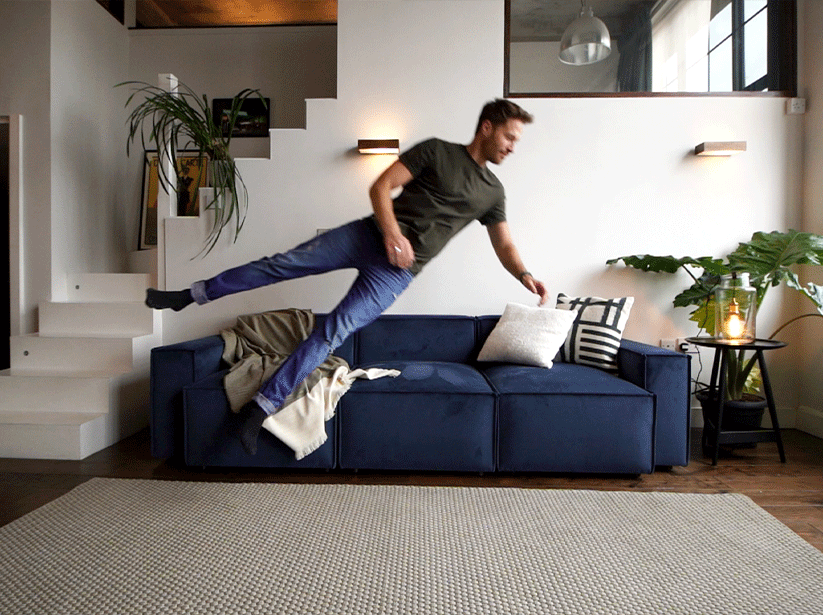 Swyft-lok technology
Embedded in every Swyft product is our unique Swyft-lok mechanism (which is a fancy way of saying you can assemble any Swyft product without the use of tools.). We wanted to design a product that was easy to stock and transport, could be lifted by one or two people and would eliminate any potential access issues for all involved. It was also important that assembly could be achieved by one or two people, with no tools, in under 5 minutes. The key to success was our innovative Swyft-lok fastening system.