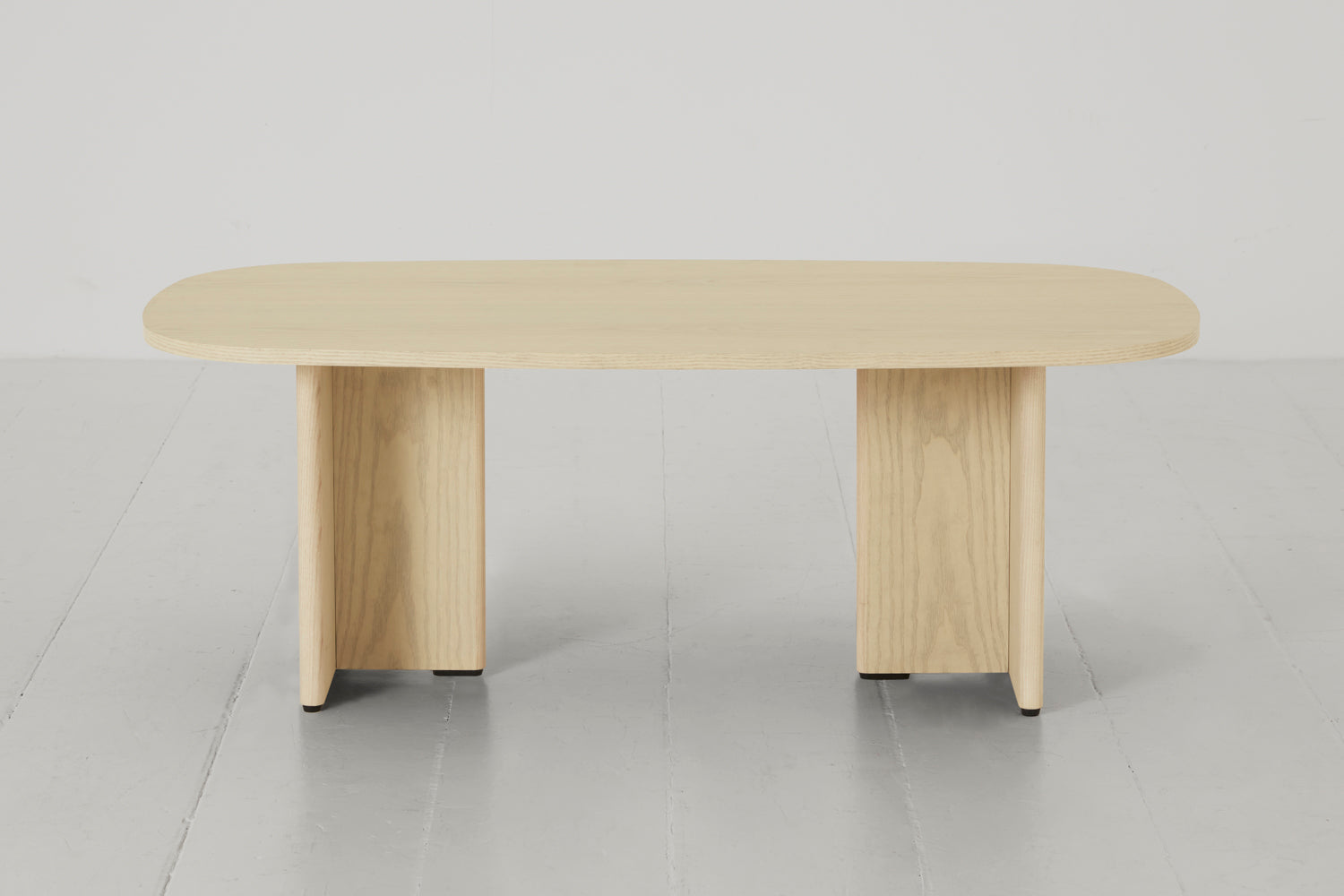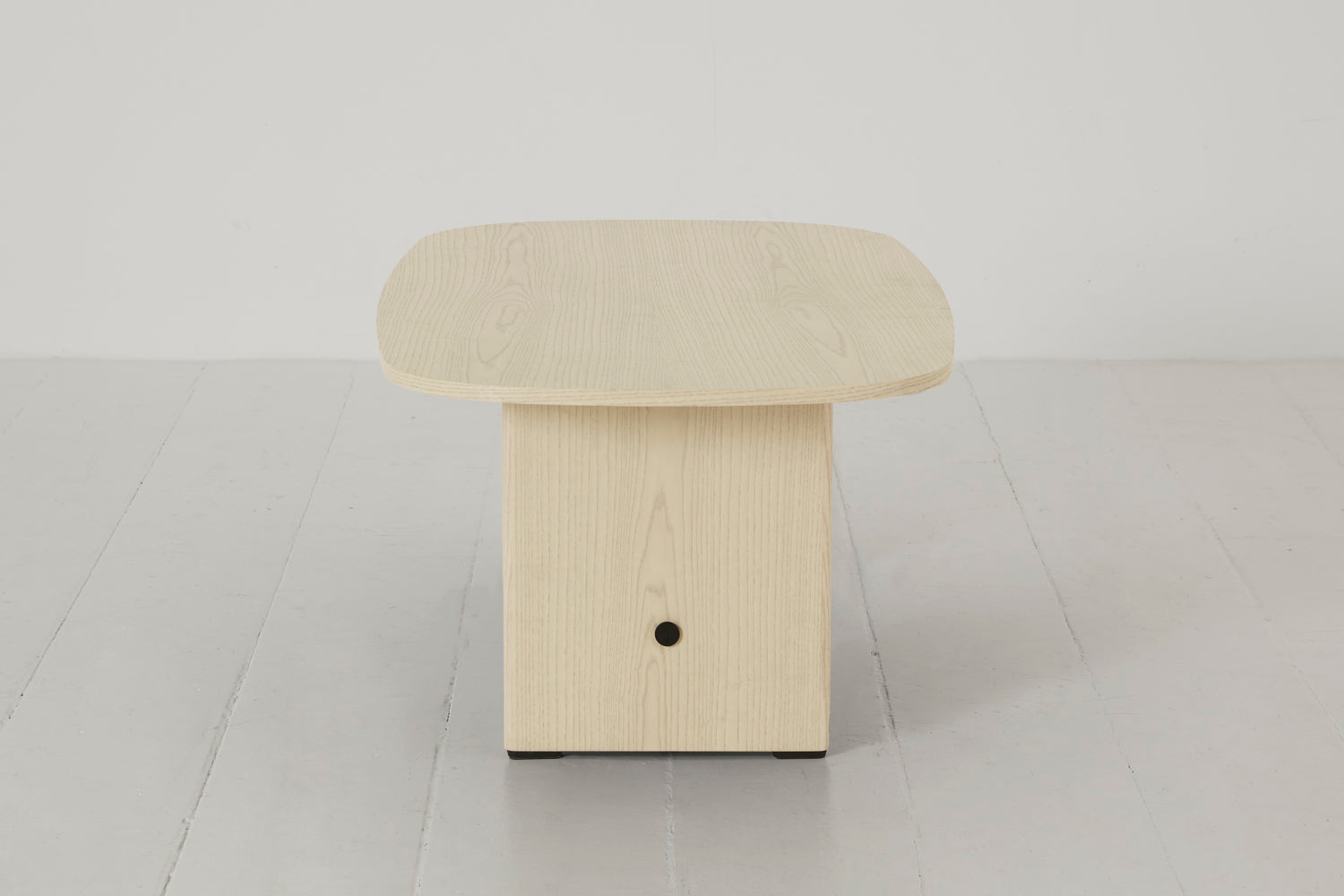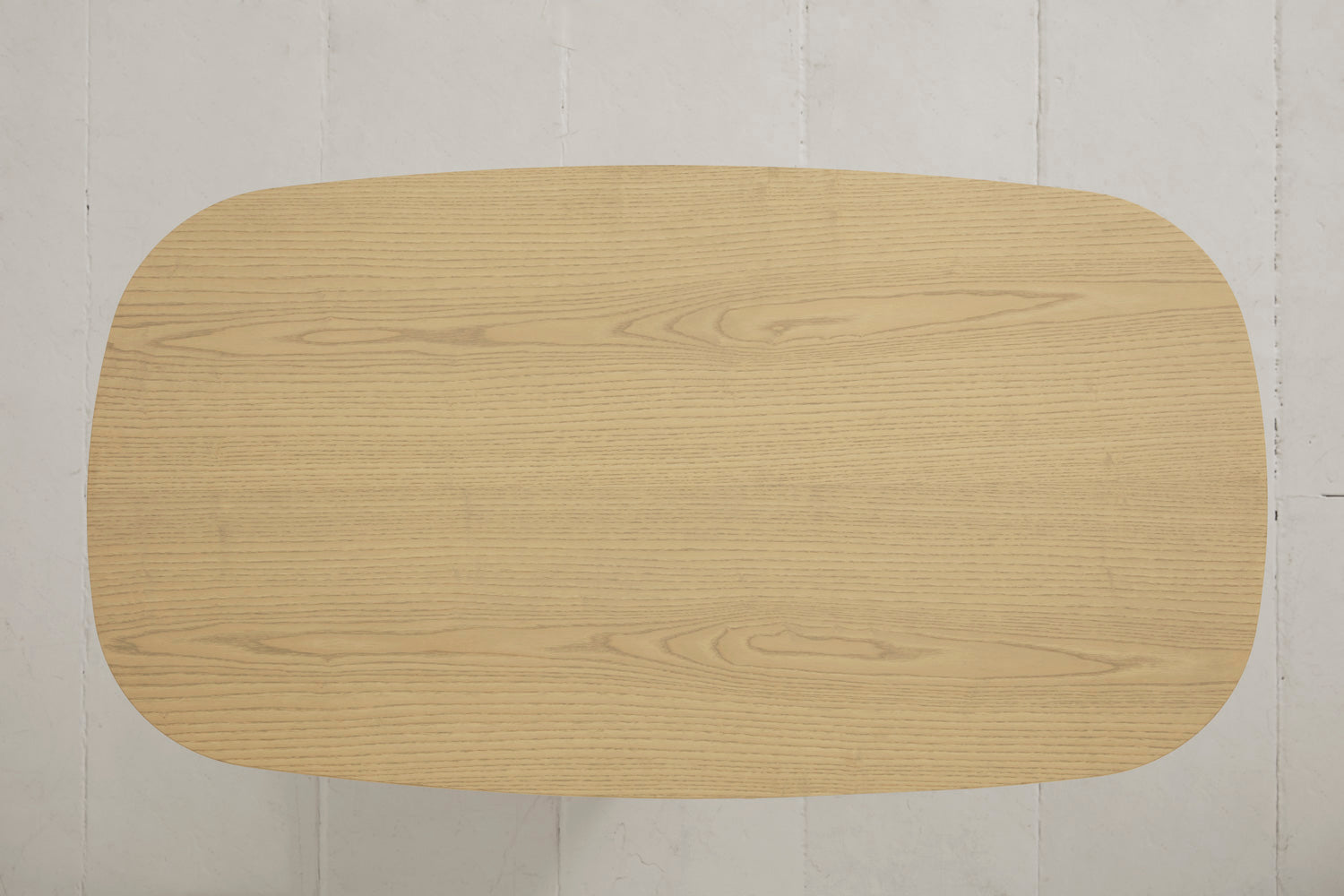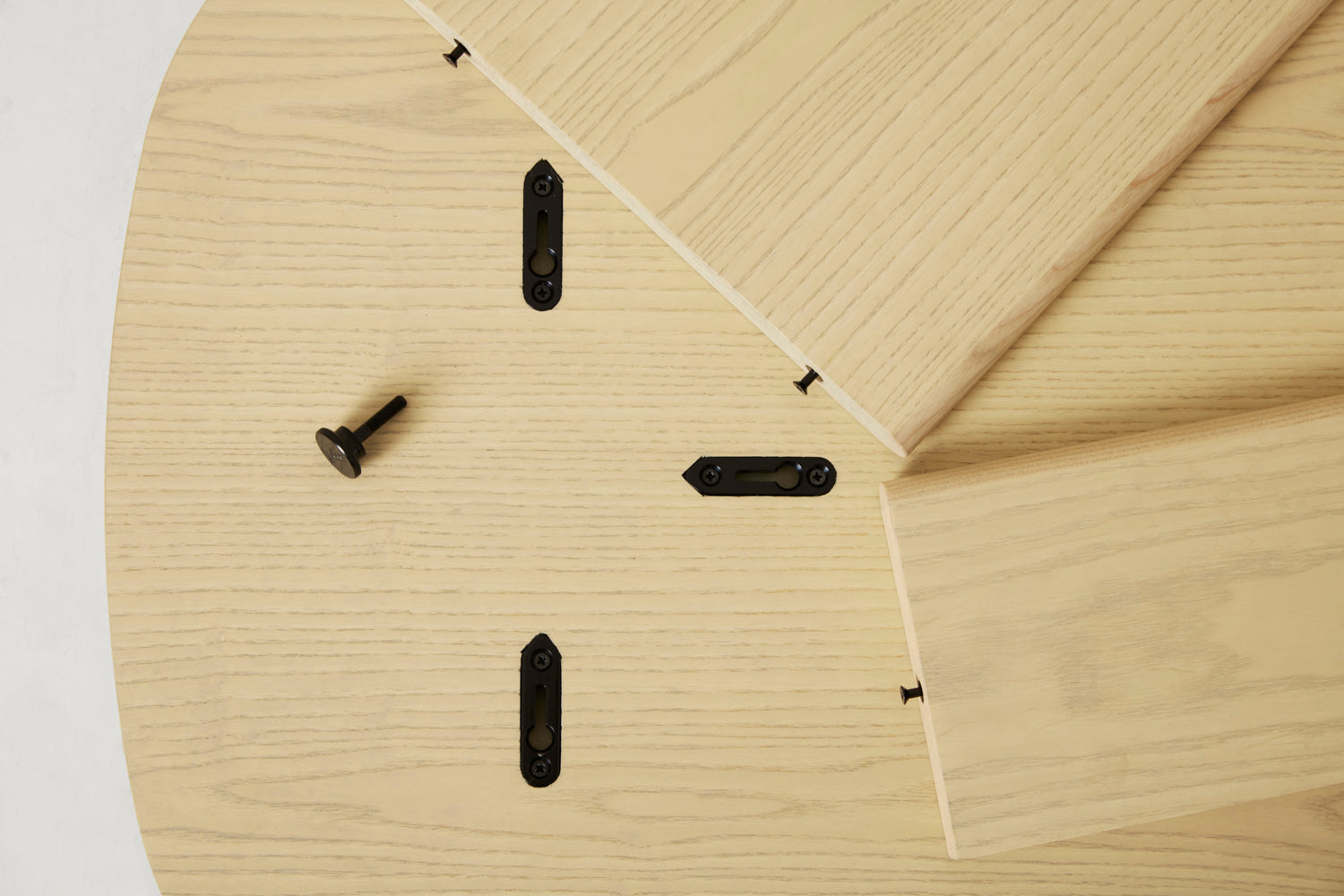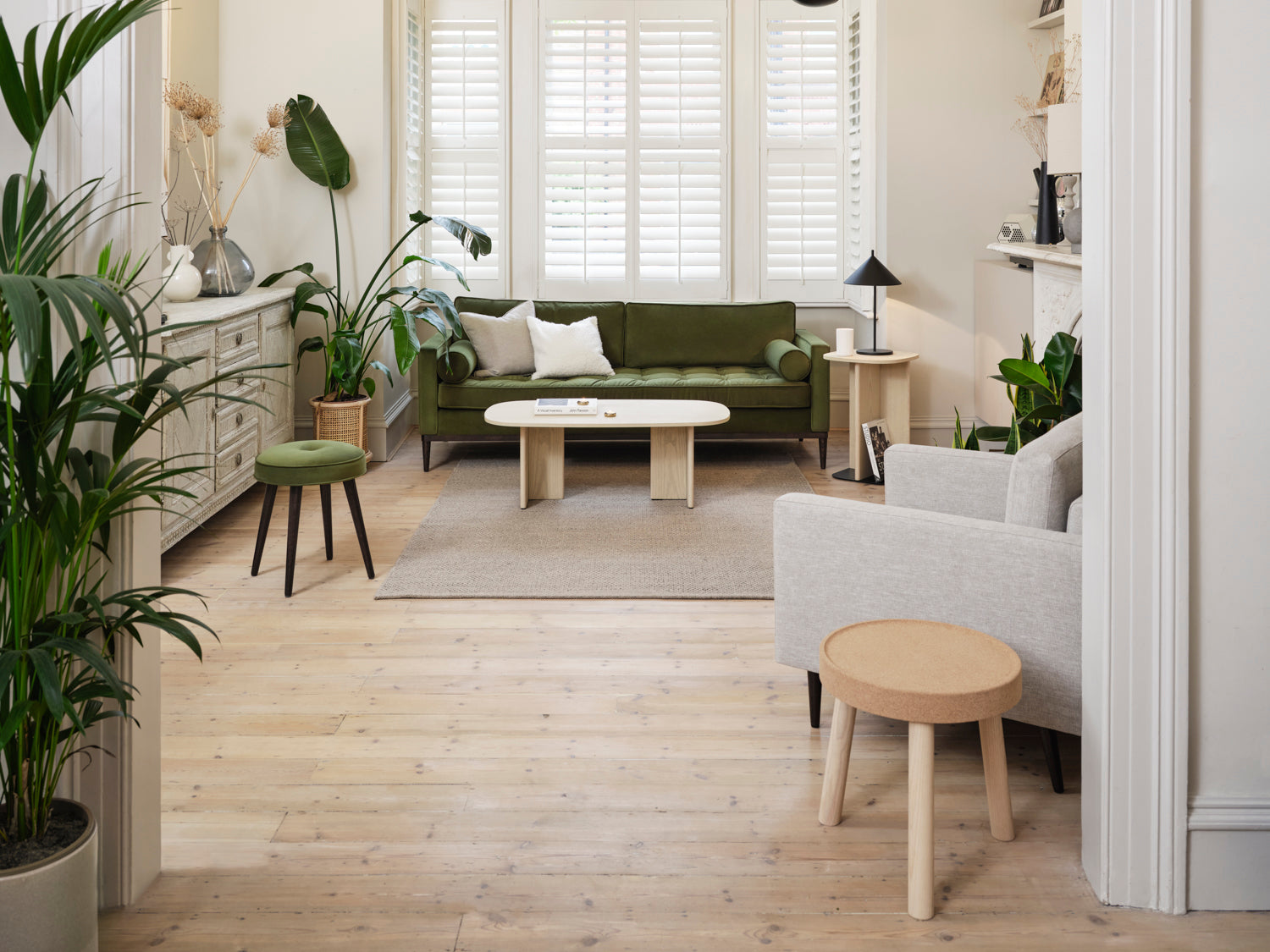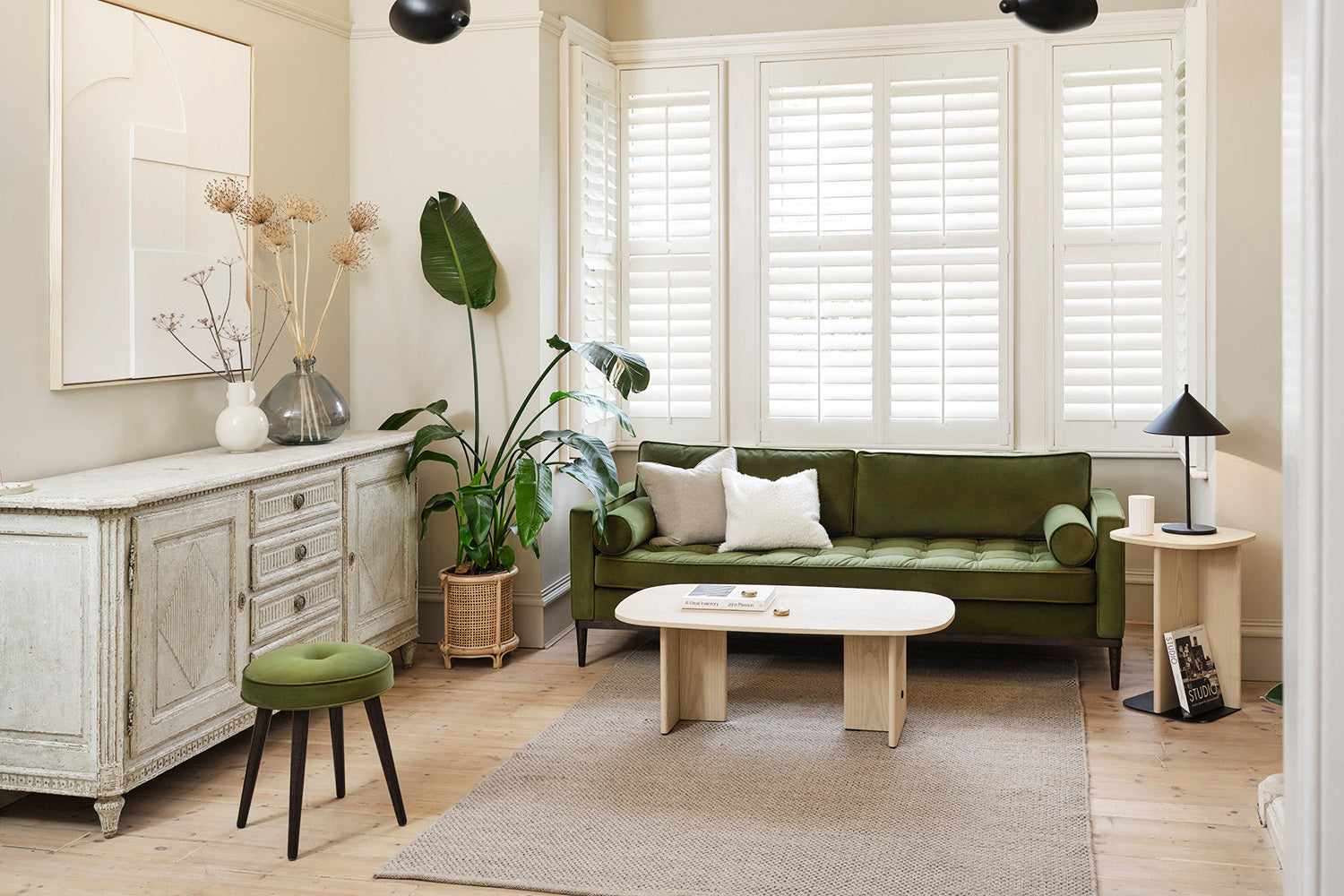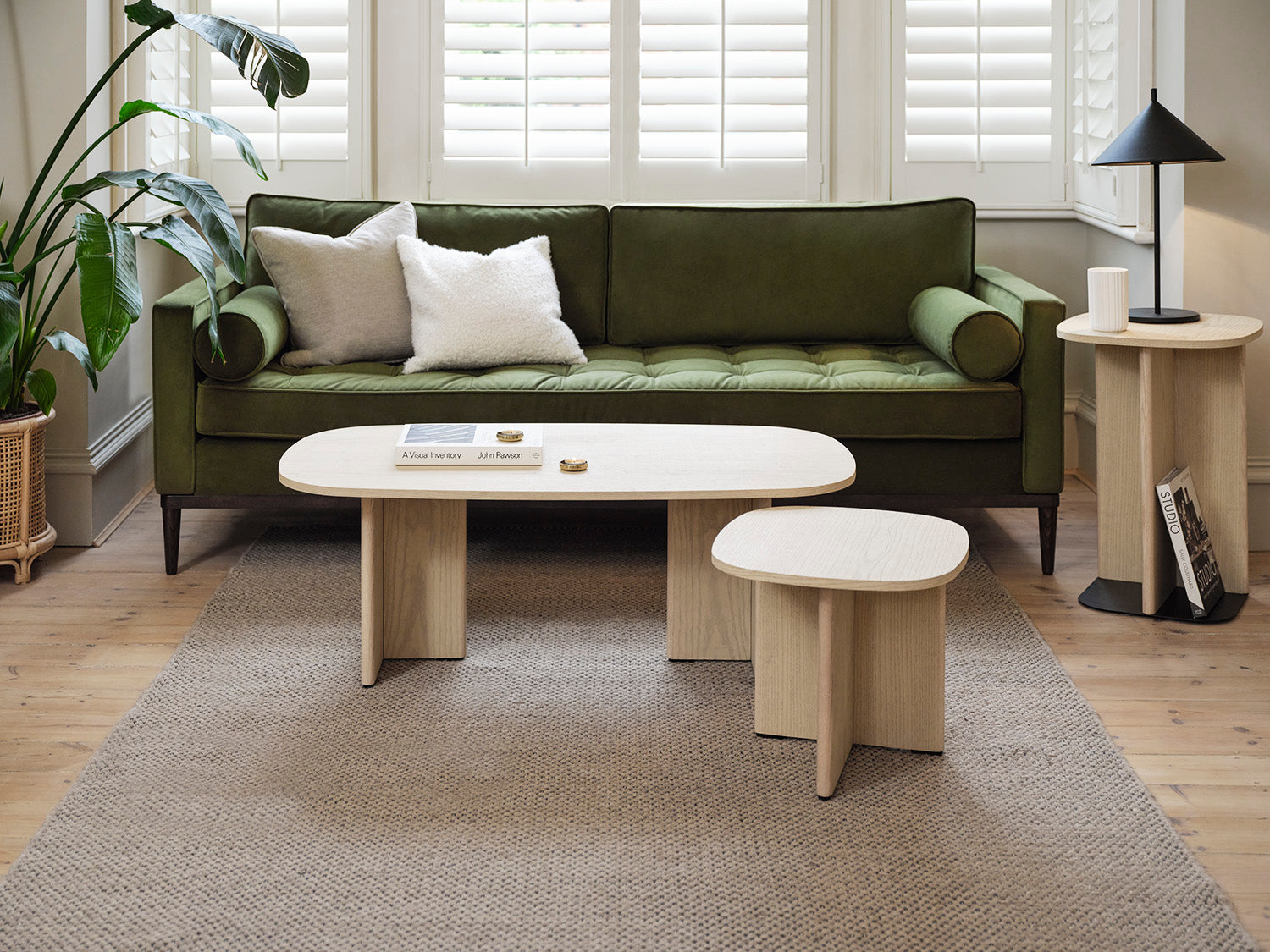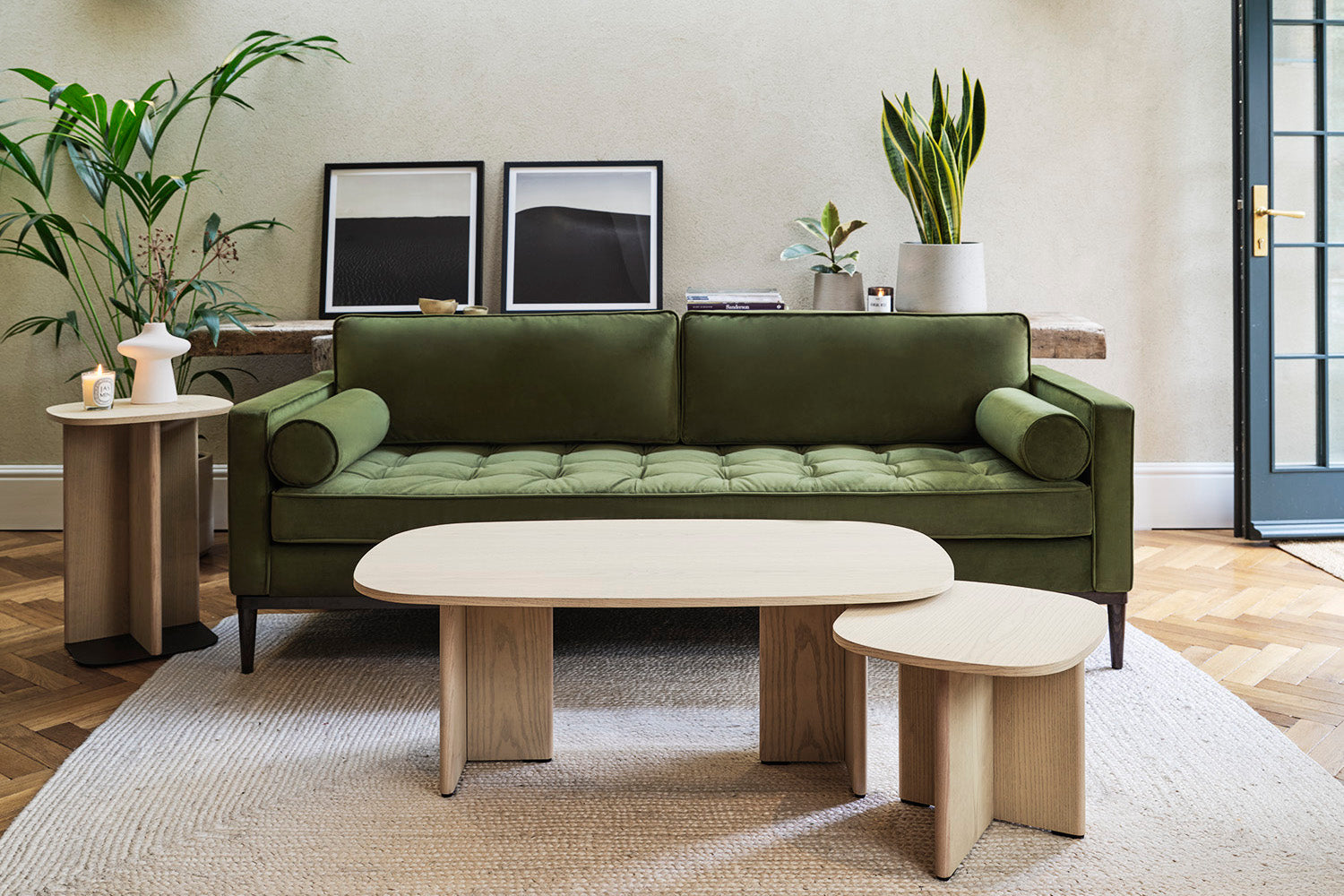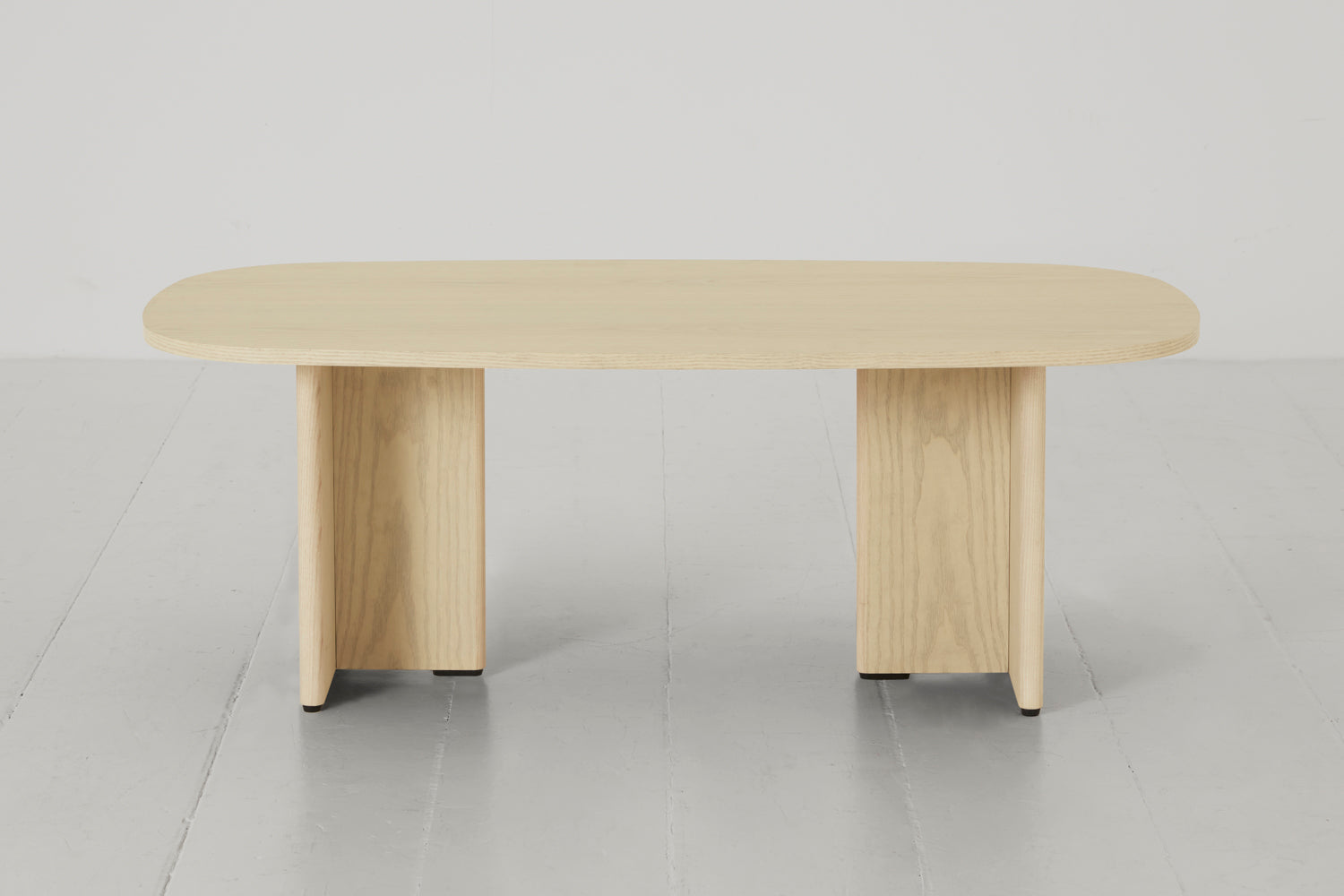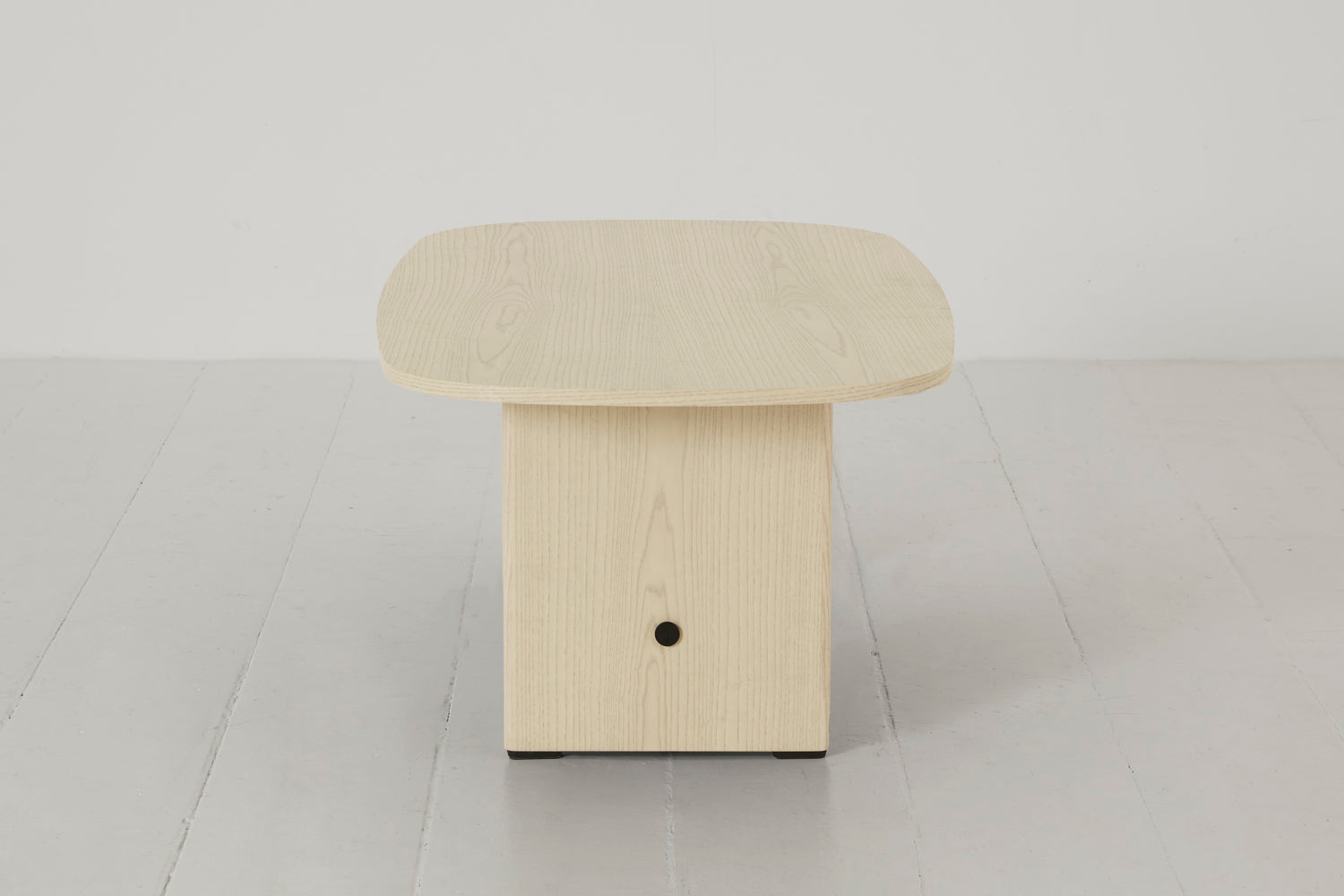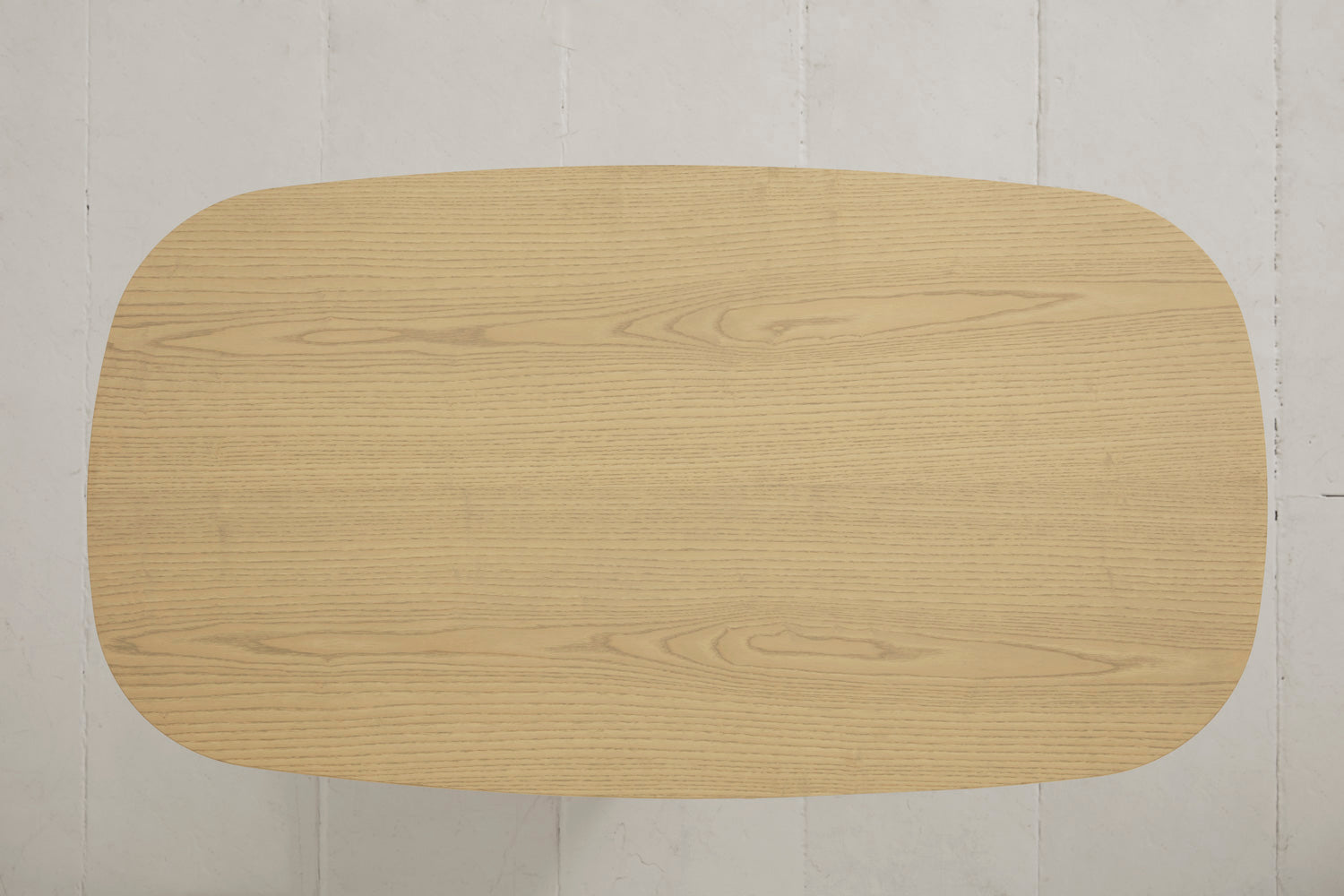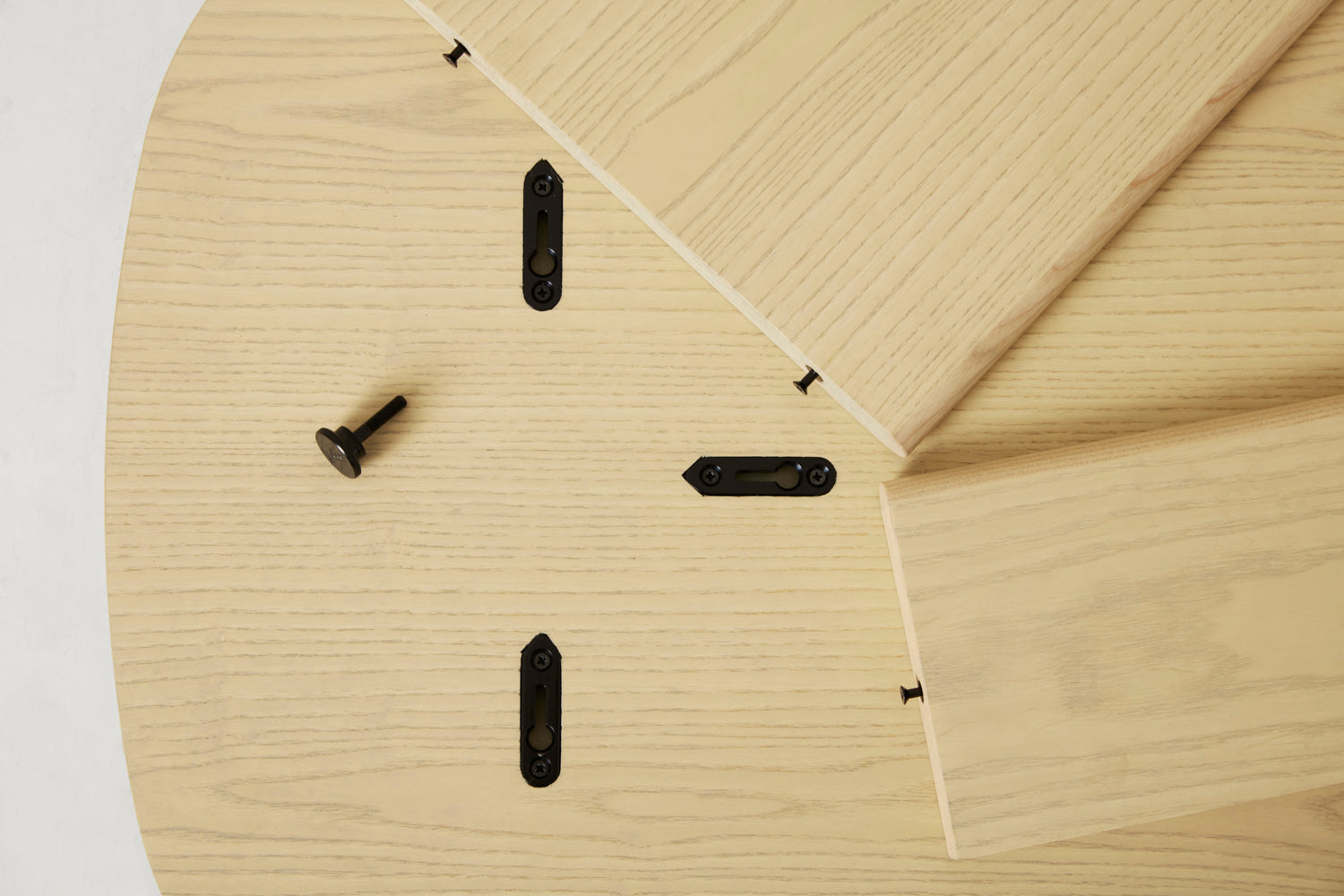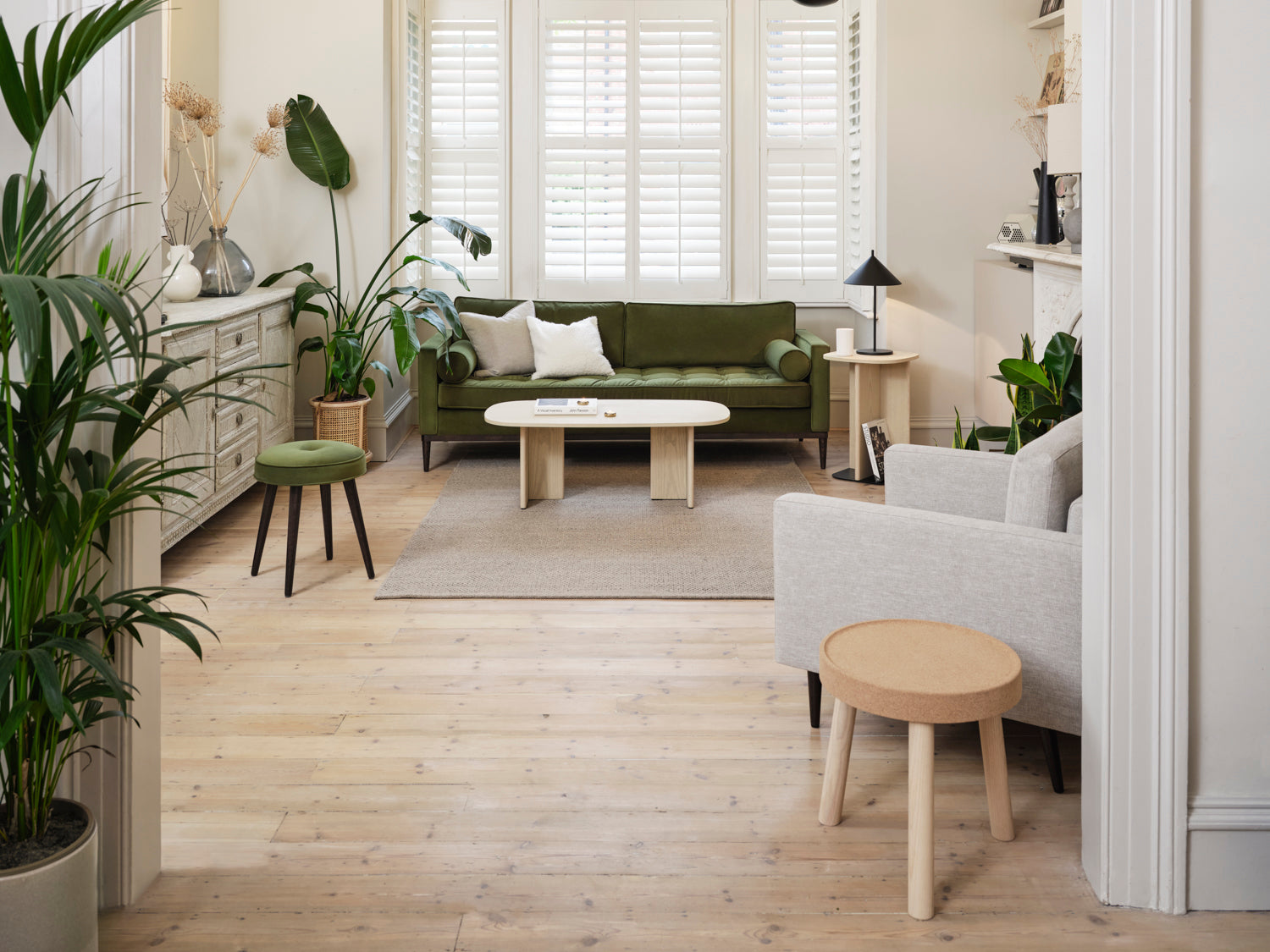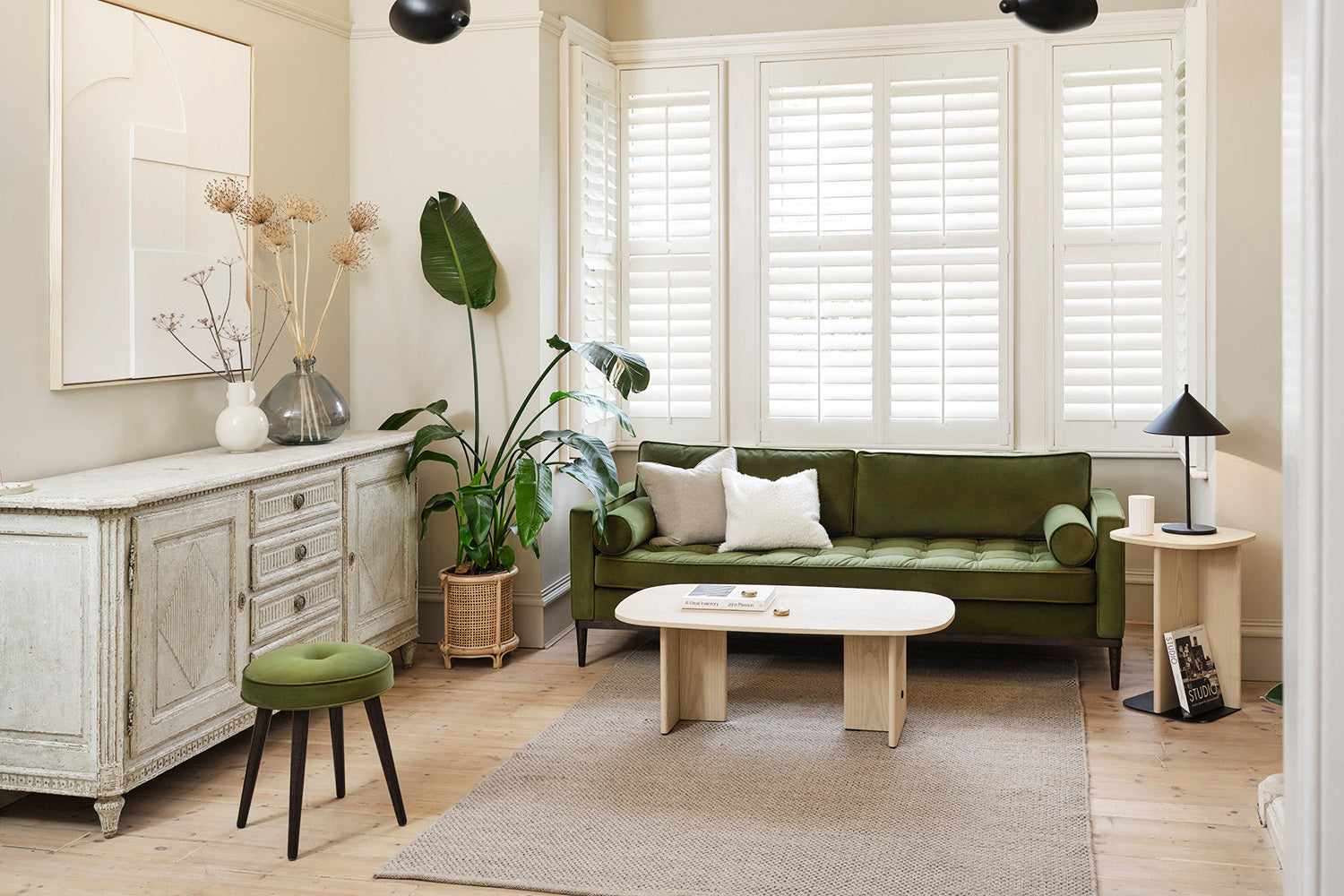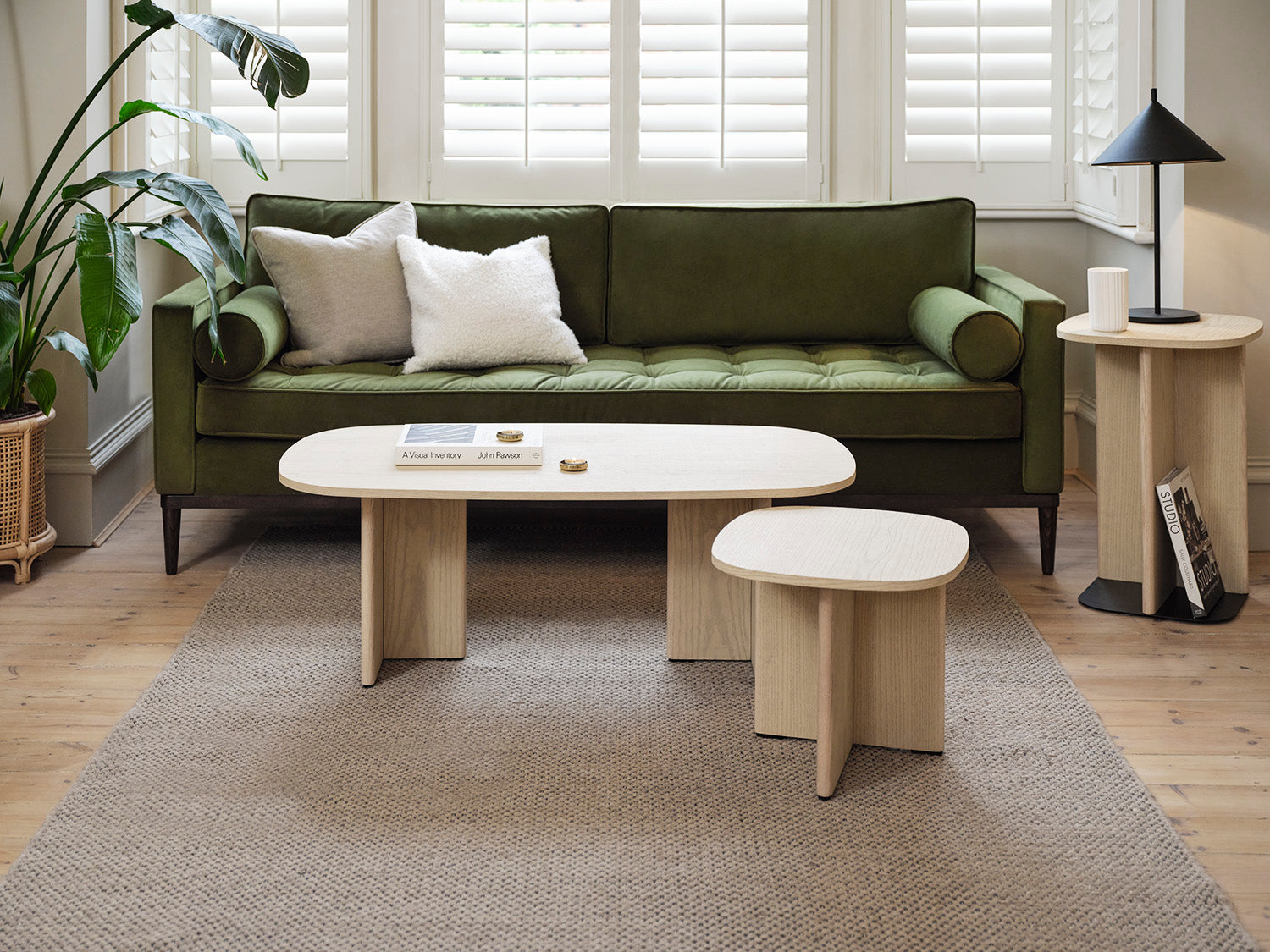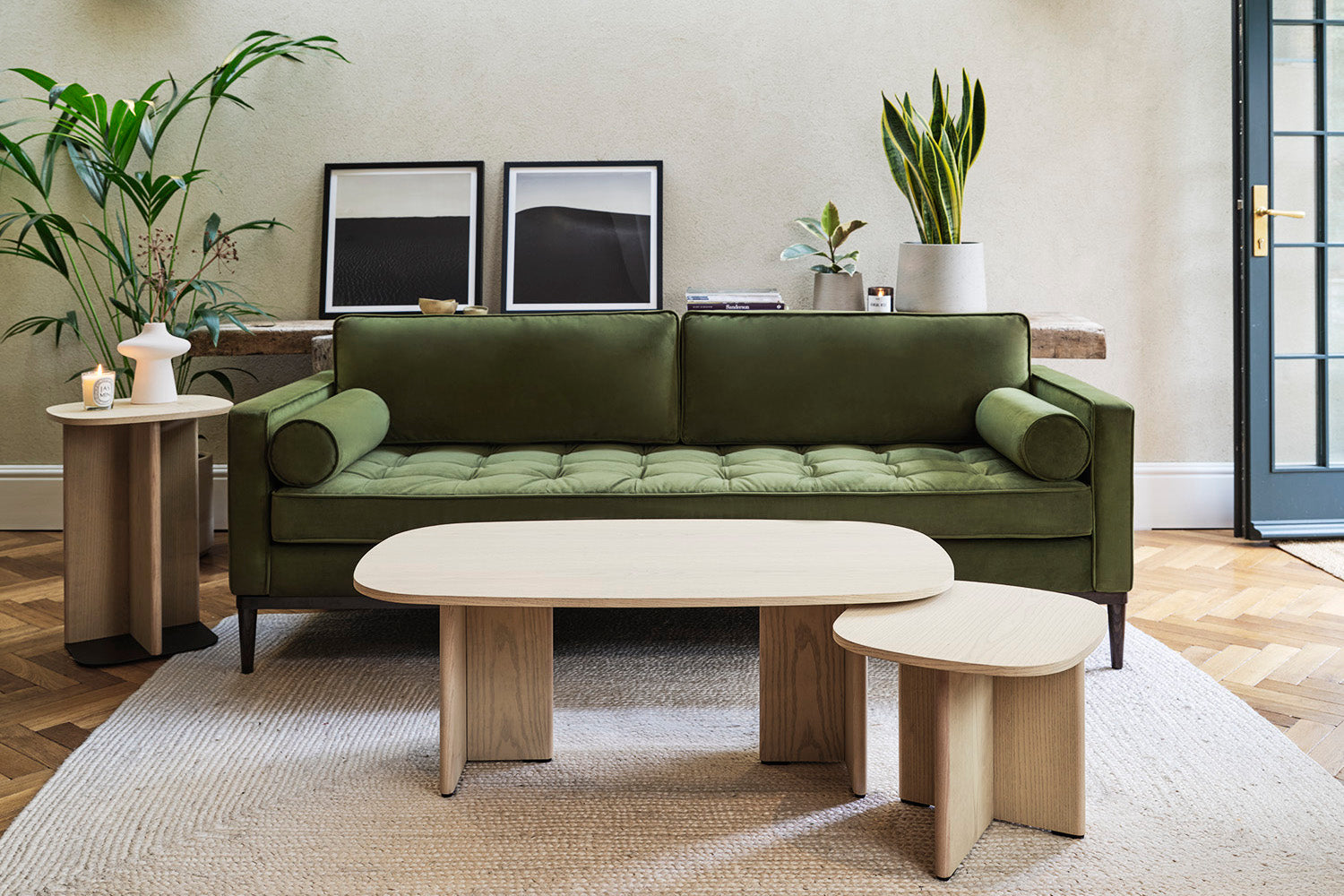 Model B
Modern Wood Coffee Table
Check your eligibility
Fast check - won't affect your credit rating.
Key features
Real Ash wood veneer and solid Ash wood detailing
Totally natural oil finish to provide longevity which is 0% VOC and has Eurofins Indoor Air Comfort Gold Label Certification
Available in 3 colours
No tools required
Delivered in a single box which is constructed entirely from FSC cardboard
Designed from the idea of basic silhouettes and geometric forms, the Model B's style is simple and modernist. The roundness of the table top and its soft edges creates a minimalist look, a perfect addition for any home decor style and colour scheme.
Not only does the Model B coffee table have enough presence to be used as a stand alone item, but it was also designed to complement our previous sofa collections.
Just like every product in the Swyft collection, the Model B can be assembled and disassembled without any tools. The furniture range uses our unique Swyft-clik® system, which engages each of the product's elements.
Natural oil finish
The Model B coffee table is treated with natural oil, which can be reordered and reapplied over time to guarantee longevity of the product. It also comes with 0% VOC and has Eurofins Indoor Air Comfort Gold Label Certification, so your home is protected from any harmful toxins. We use a natural oil finish which has an odour that disappears after a few days.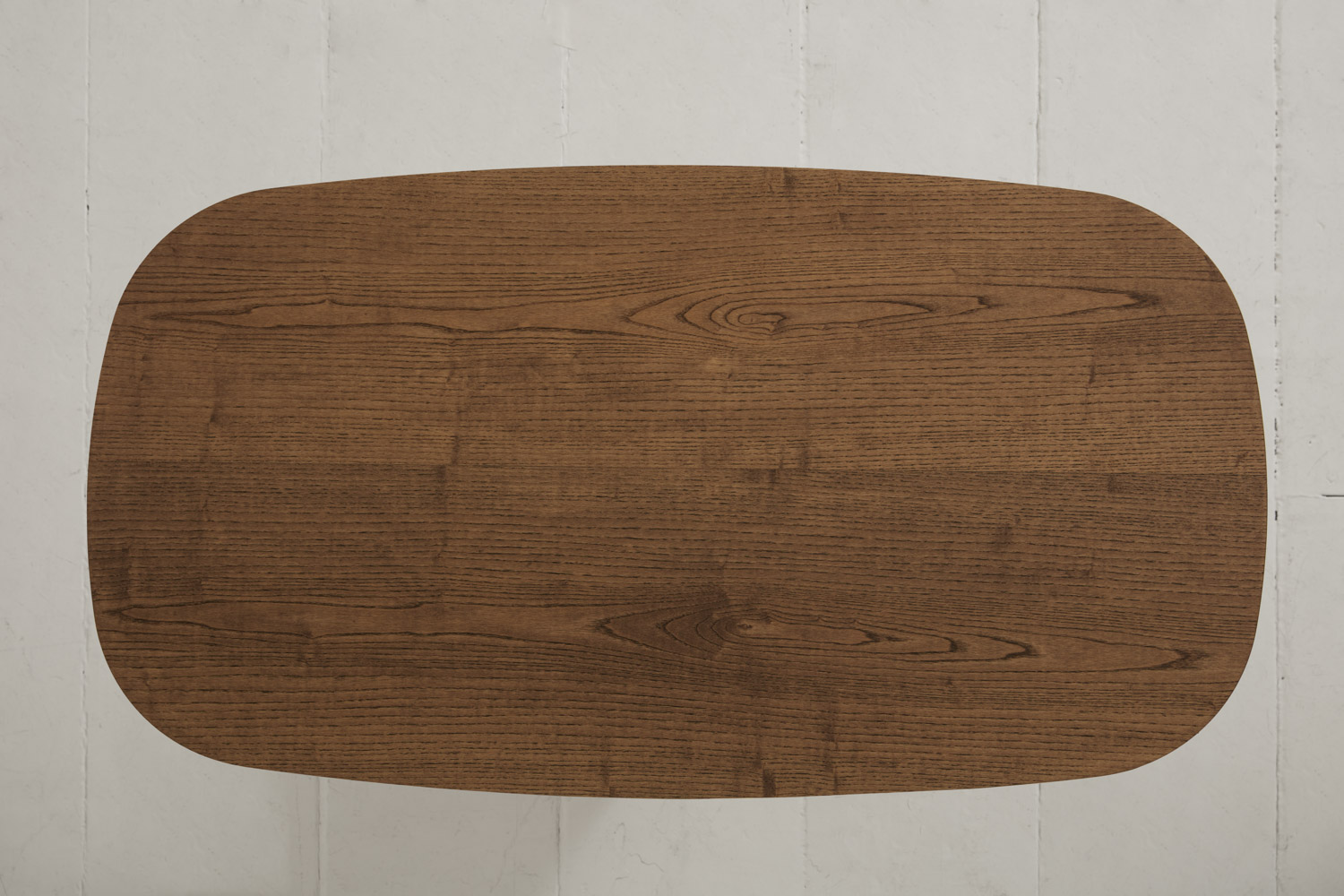 Swyft-clik® technology
The Swyft-clik® system aims to remove the traditional concept. It's simple, you slide the two panels together without too much force. There's no tools, but it's a quick and intuitive function. As with all Swyft products, the Swyft-clik® allows the furniture elements to be assembled and disassembled as many times as needed with ease.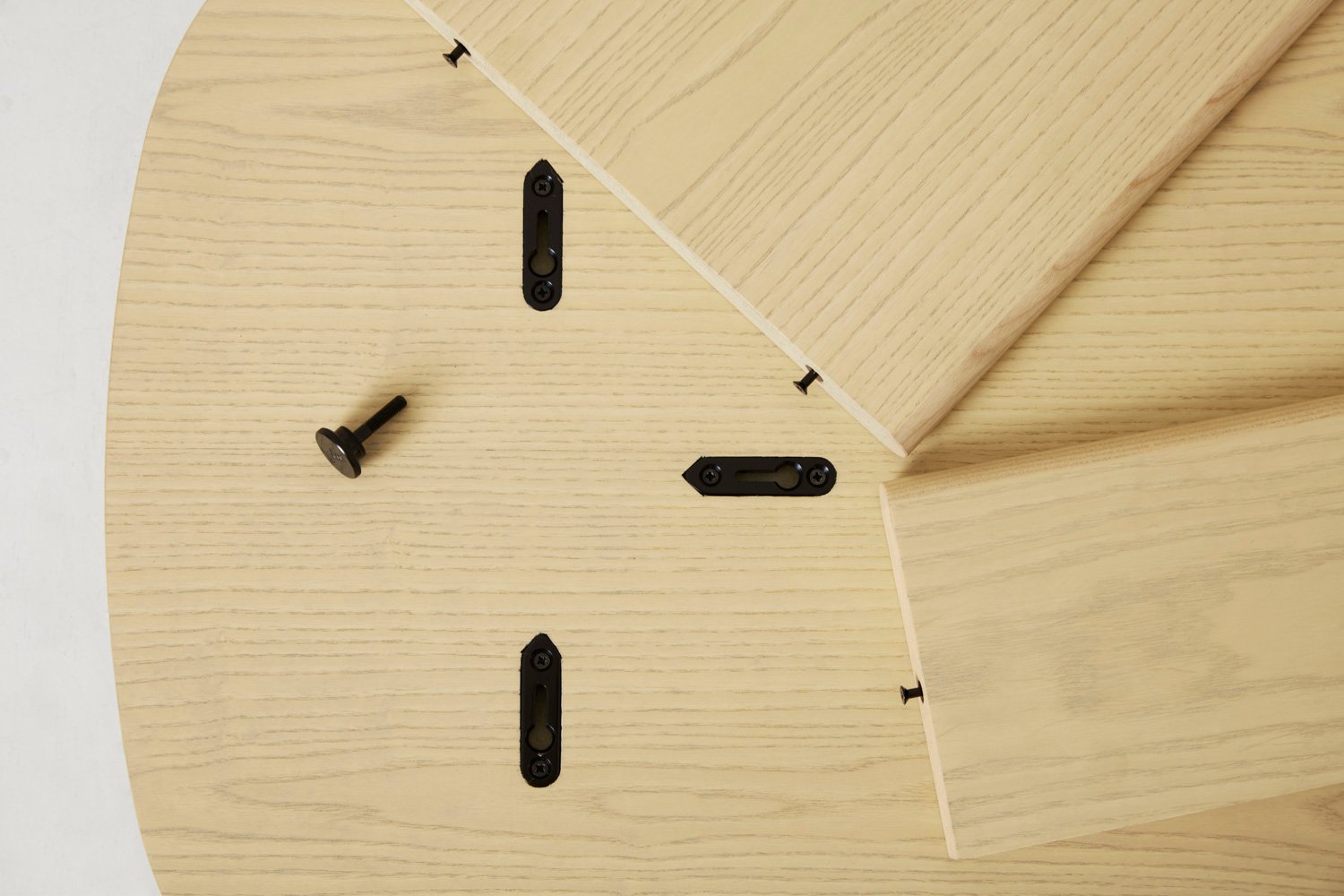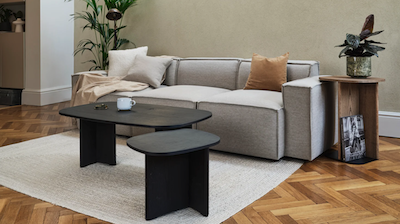 Dimensions
Height: 40cm
Length: 110cm
Depth: 60cm
Care Instructions
Clean spillages straight away using a soft damp cloth and dry immediately.
Dust with a dry cloth. Do not use any spray polishes or abrasive cleaners.
Always use coasters and mats under items placed on top to avoid marking.
Do not drag when moving.
Do not place directly in front of radiators or heat sources.
If a specific substance stains the furniture contact our customer service and we can advise how to clear or repair it.
Materials
The coffee table is made of engineered board with real ash wood veneer and solid ash wood detailing. The locking screw is built from mild steel. This is a natural wood product and there are variations in the wood and therefore every piece will be individual.