Model 02
Footstool
Check your eligibility
Fast check - won't affect your credit rating.
Key features
Upholstered pulled seam detail seat pad
High-density, dual-layered foam and fibre filling for added comfort
Screw-in solid turned wood legs with wenge finish
Double piped border to seat pad
The Model 02 footstool sits lower to the ground than the ottoman, acting as the ultimate footrest. Its pulled seam and piped detail provides the same versatile style as the Model 02; it can be paired perfectly with Model 02 sofas or can be used as a standalone item.
As with all Swyft products, we've thought of everything. The cushion is fixed to the base, to ensure there isn't any unexpected movement, and assembly involves screwing four legs into the base, so takes minutes.
Stain resistant fabrics
Our fabric is durable and resilient. It features industry leading stain free technology, which makes it kid and pet friendly. Rather than coating our linen and velvet fabrics with a stain repellant, each one of the threads in our fabric is stain resistant. We can't stop your friend from spilling wine on your sofa or your kids from smearing chocolate on the seats, but clean-up is as easy as wiping the stain with a wet cloth.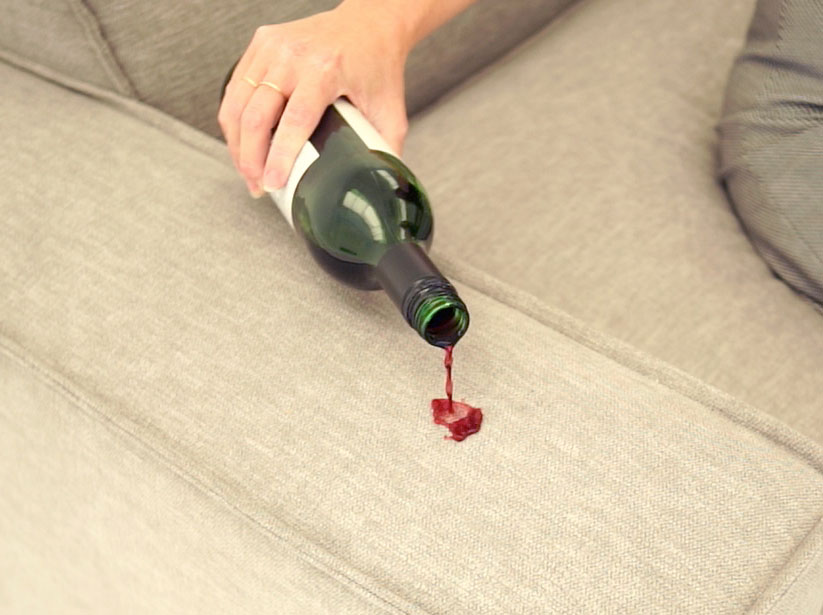 Delivered in a box
To make life easy for you, all our products are delivered in easy to manage boxes. Nothing is more frustrating than having to squeeze a sofa frame through tight entranceways and hallways. This is why each sofa is delivered in boxes and guaranteed to fit. No one should have to wait around for a bed, which is why we deliver in just 24 hours. Order before 5pm for next-day delivery, and say hello to snoozing sooner than you think. If you want to, you can choose your preferred delivery date from Monday to Saturday up to 3 weeks in advance.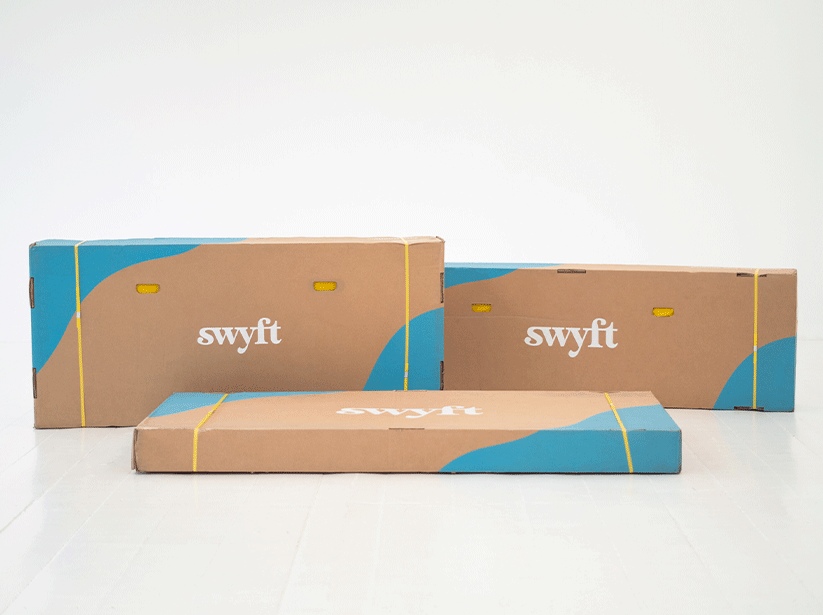 Free 24 hour
delivery
Delivered when
you want
100 day
trial
Try before you buy.
Did you know we are in 16 John Lewis stores and 21 local stores round the country so you can test out one of our sofas for yourself.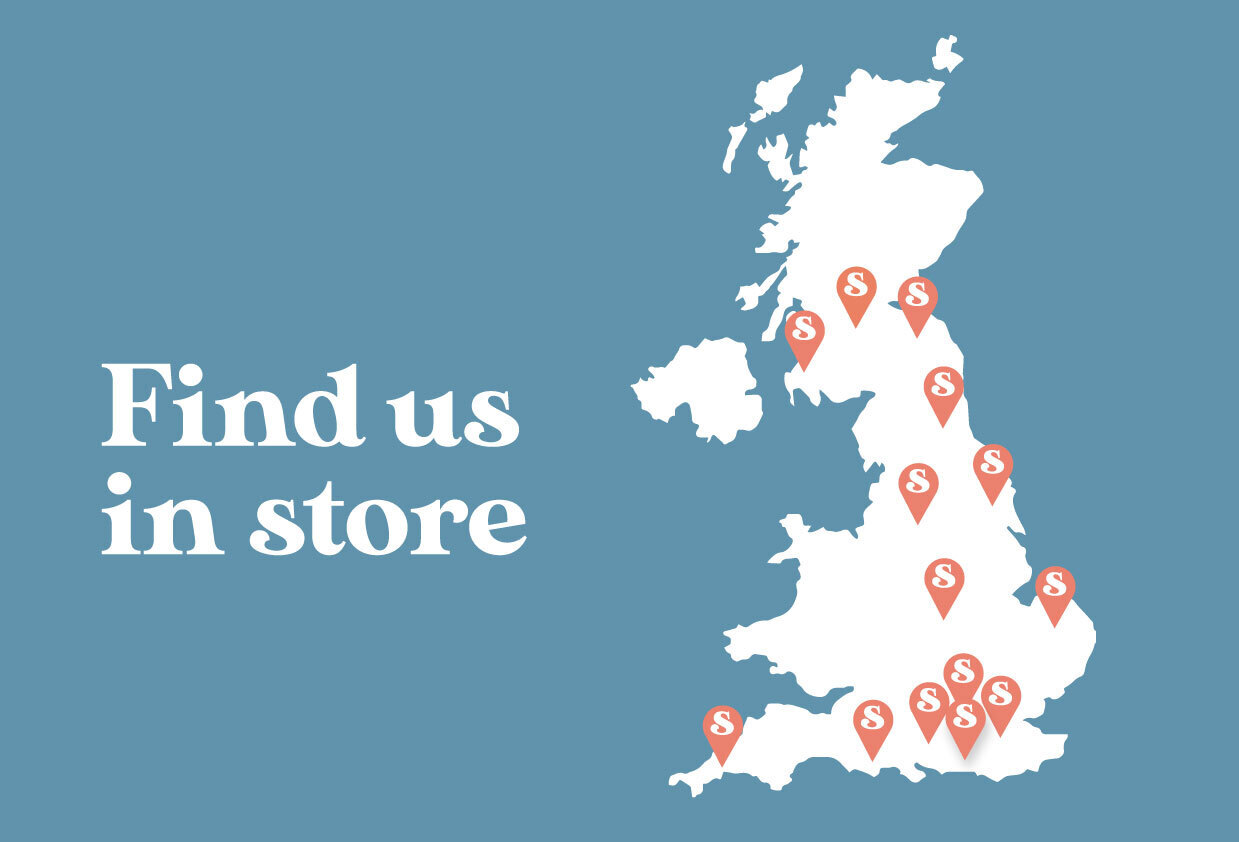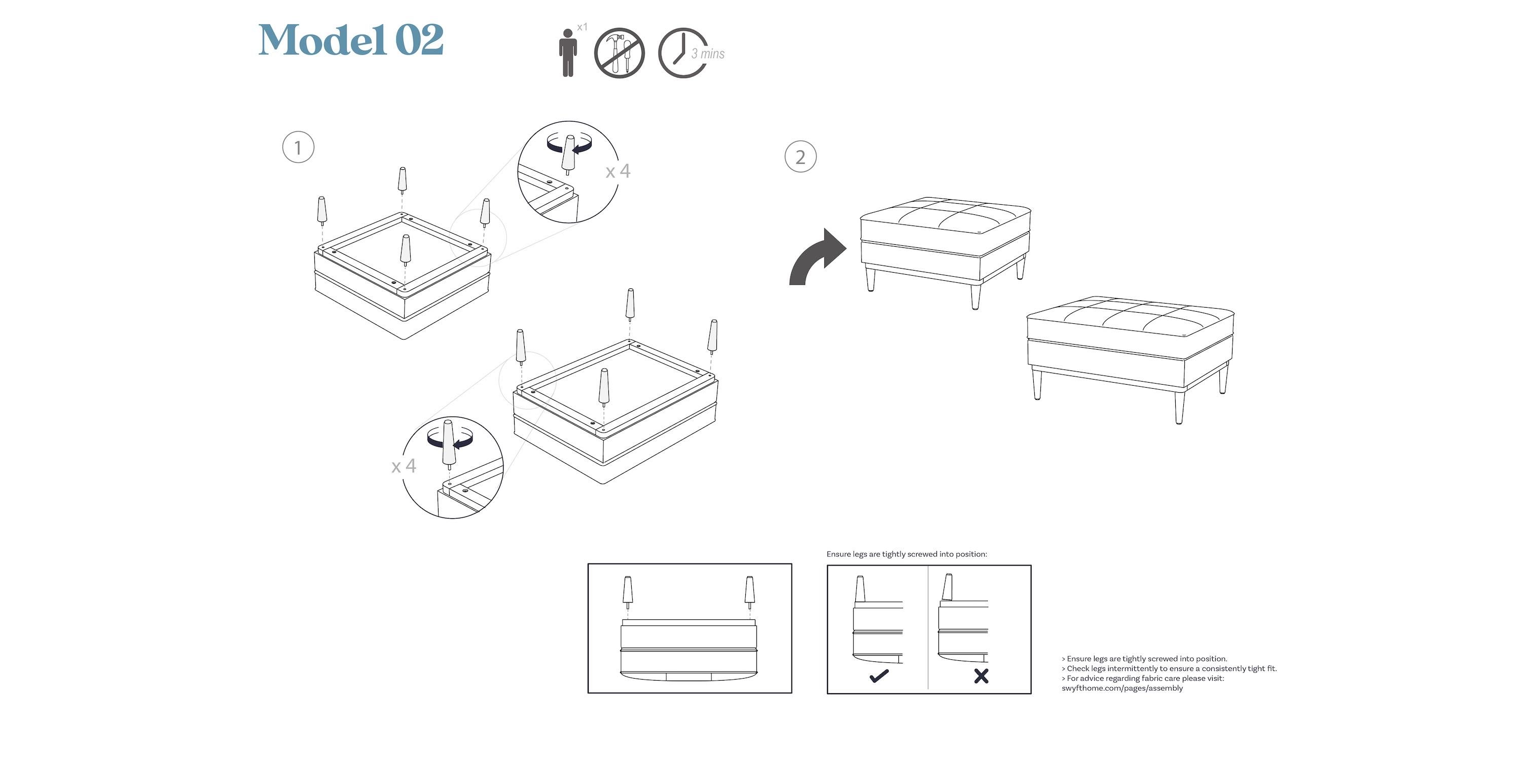 Dimensions
Length: 62.5 cm
Width: 62.5 cm
Height: 37.5 cm
Leg height: 12cm
Care instructions
We can't stop your friend from spilling wine on your sofa or your kids from smearing chocolate on the seats, so we coated the yarn with stain resistance before the fabric was knitted. We've done this to ensure the feel of the fabric is kept. Just use a damp sponge to remove any spillages and follow our four step guide.
Fabric composition
Velvet: 100% Polyester
Linen: 73% Polyester, 27% Cotton
Faux Leather: 91% polyester 9% Cotton
Materials
You shouldn't have to compromise on anything. The Model 02 collection comes with double layered high-density foam for added support and comfort. The foam is wrapped in Dacron, a polyester fibre to provide a fuller, softer look and feel. The Model 02 back cushions are with 50% crumbed foam and 50% hollow fibre for an indulgent sinking feeling. The frames and legs are made from sustainable, traceable beech, birch plywood and poplar plywood and come with a 15 year guarantee.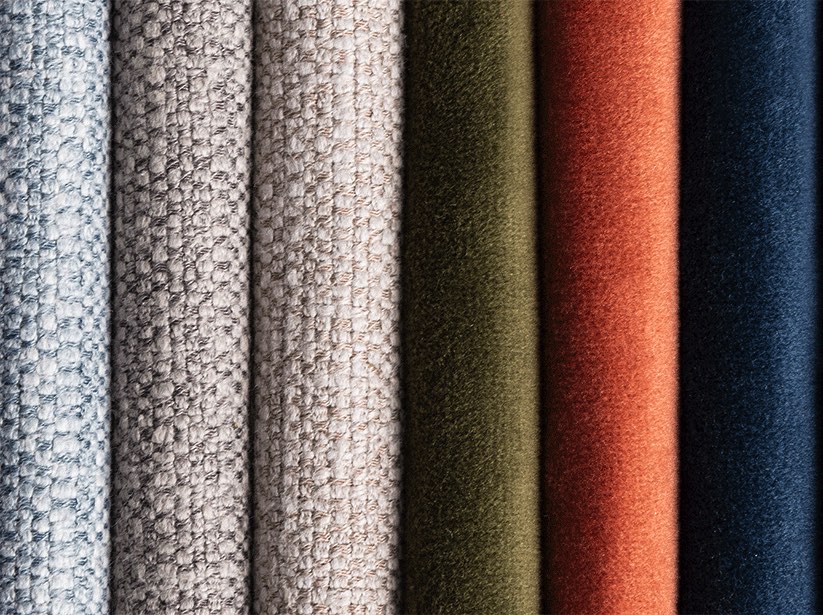 Strength tested
We've tested our sofa to BS EN 16139: 2013. Essentially, this means each seat has been tested to hold up to 18 stone. If we could have tester heavier, we would have.