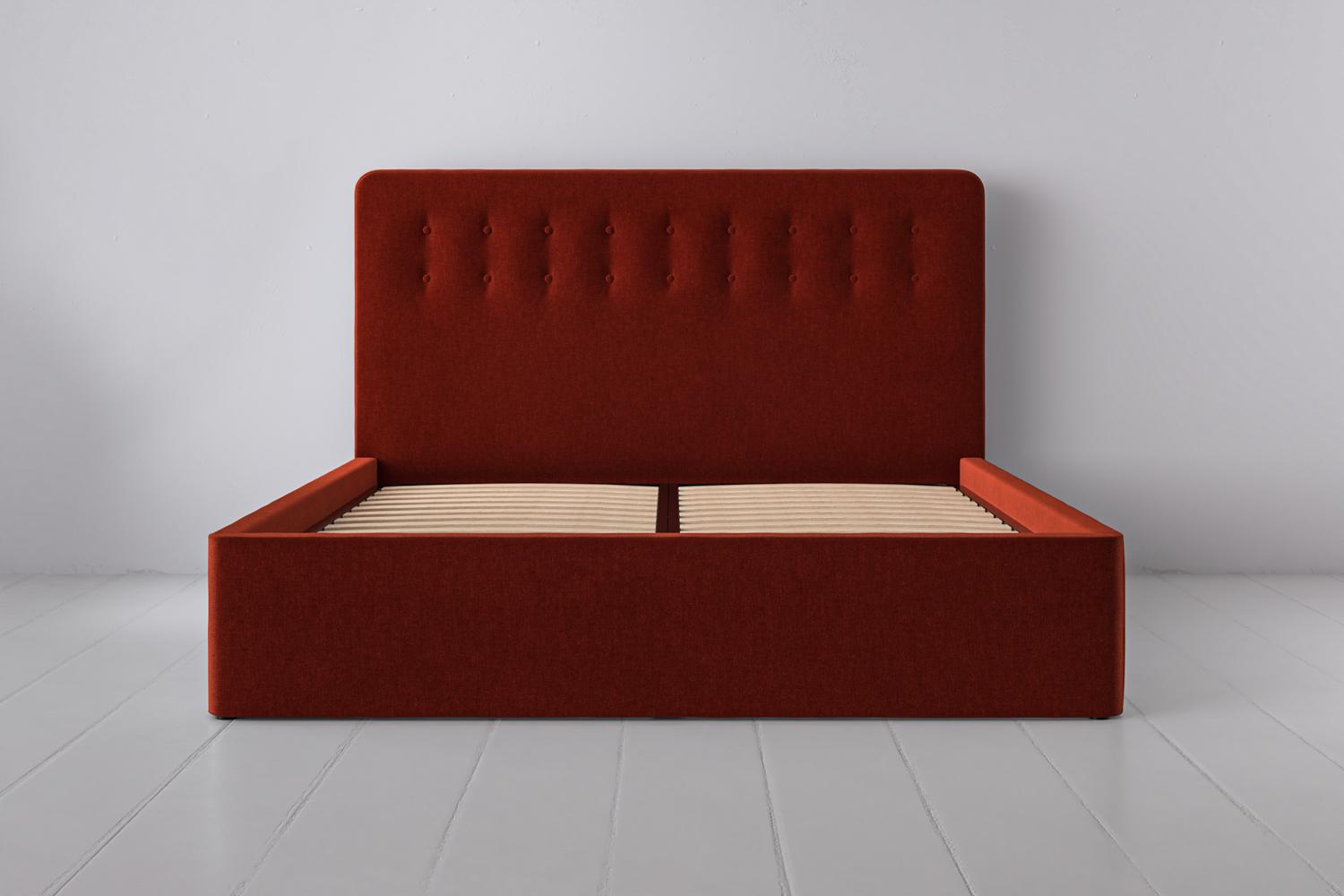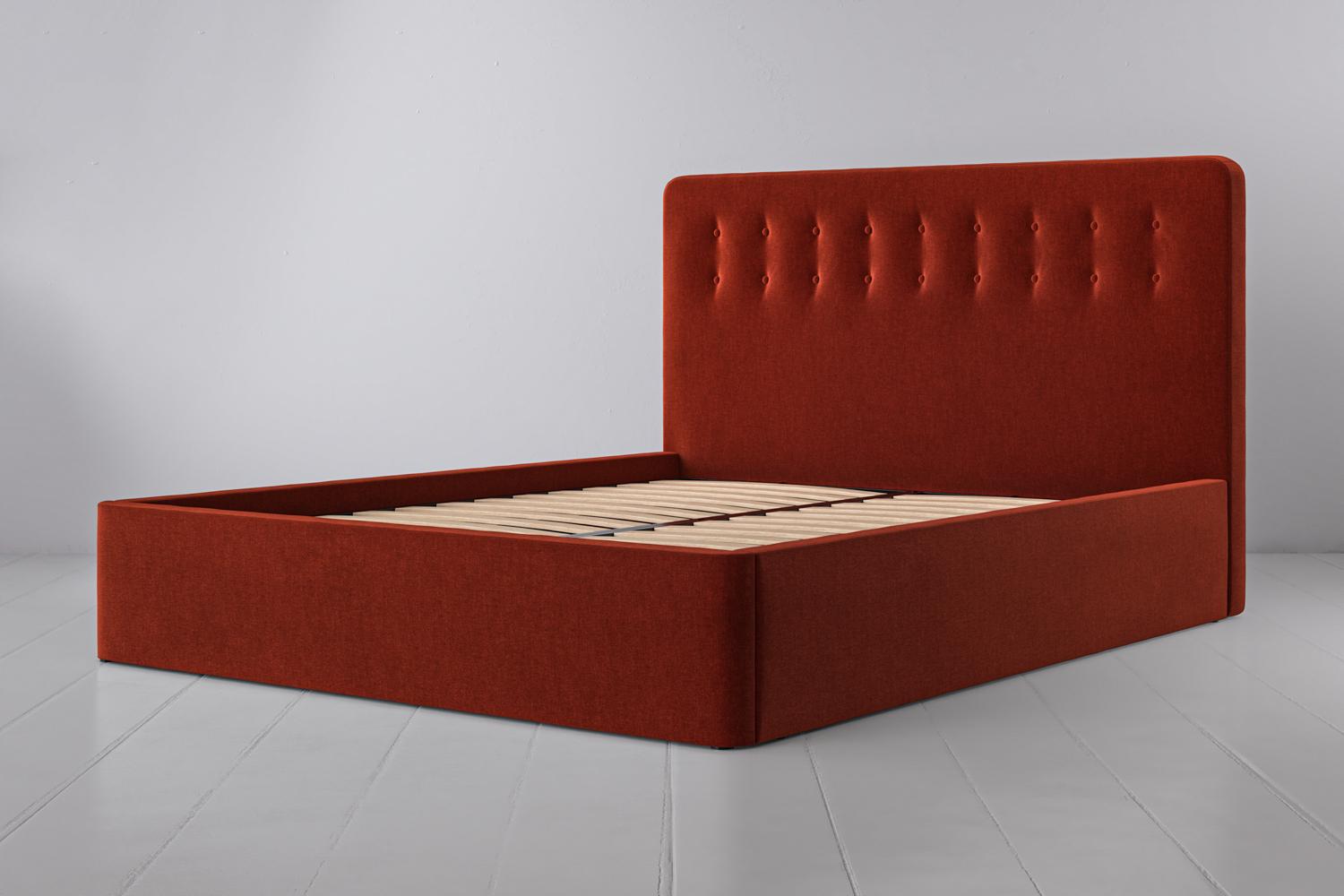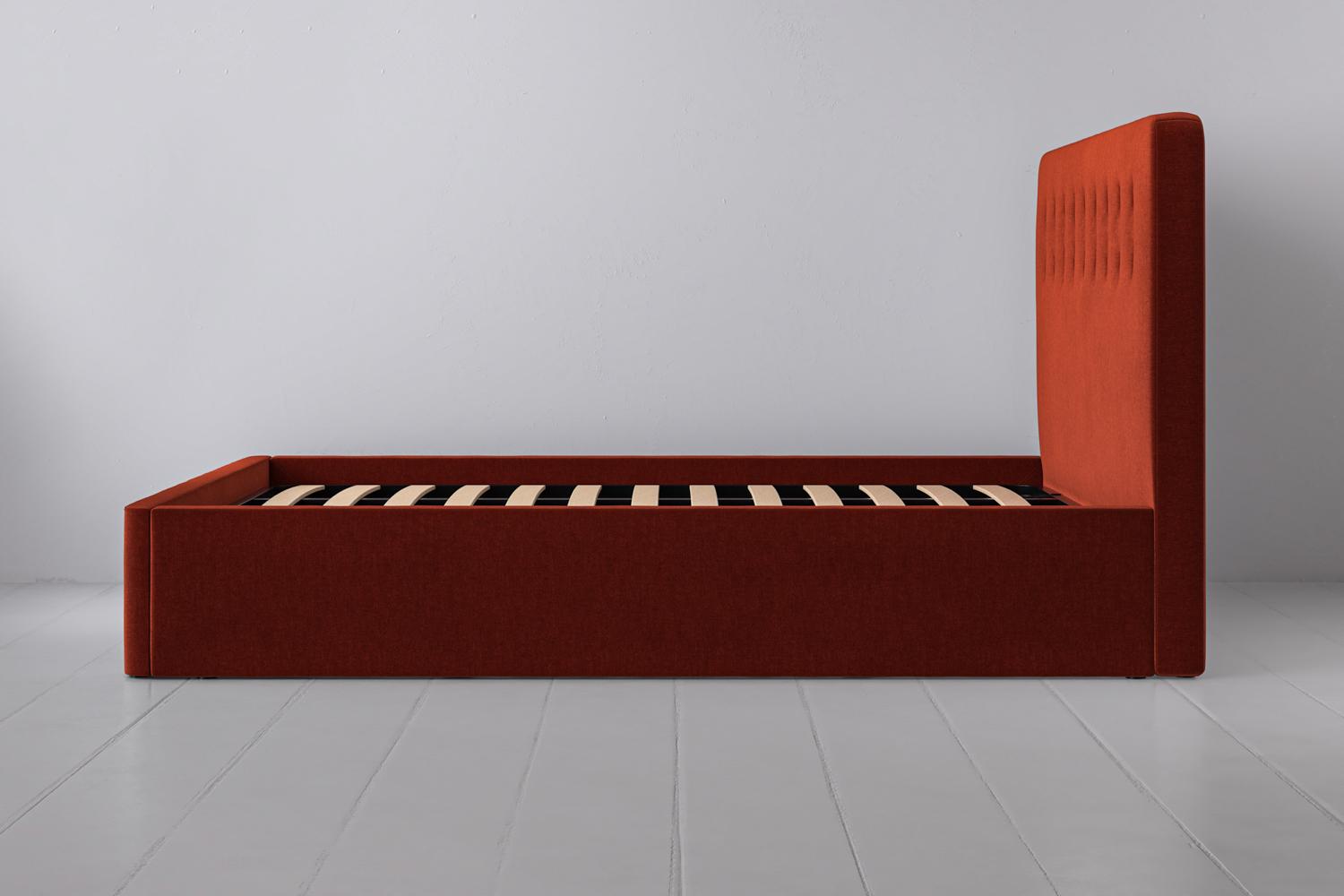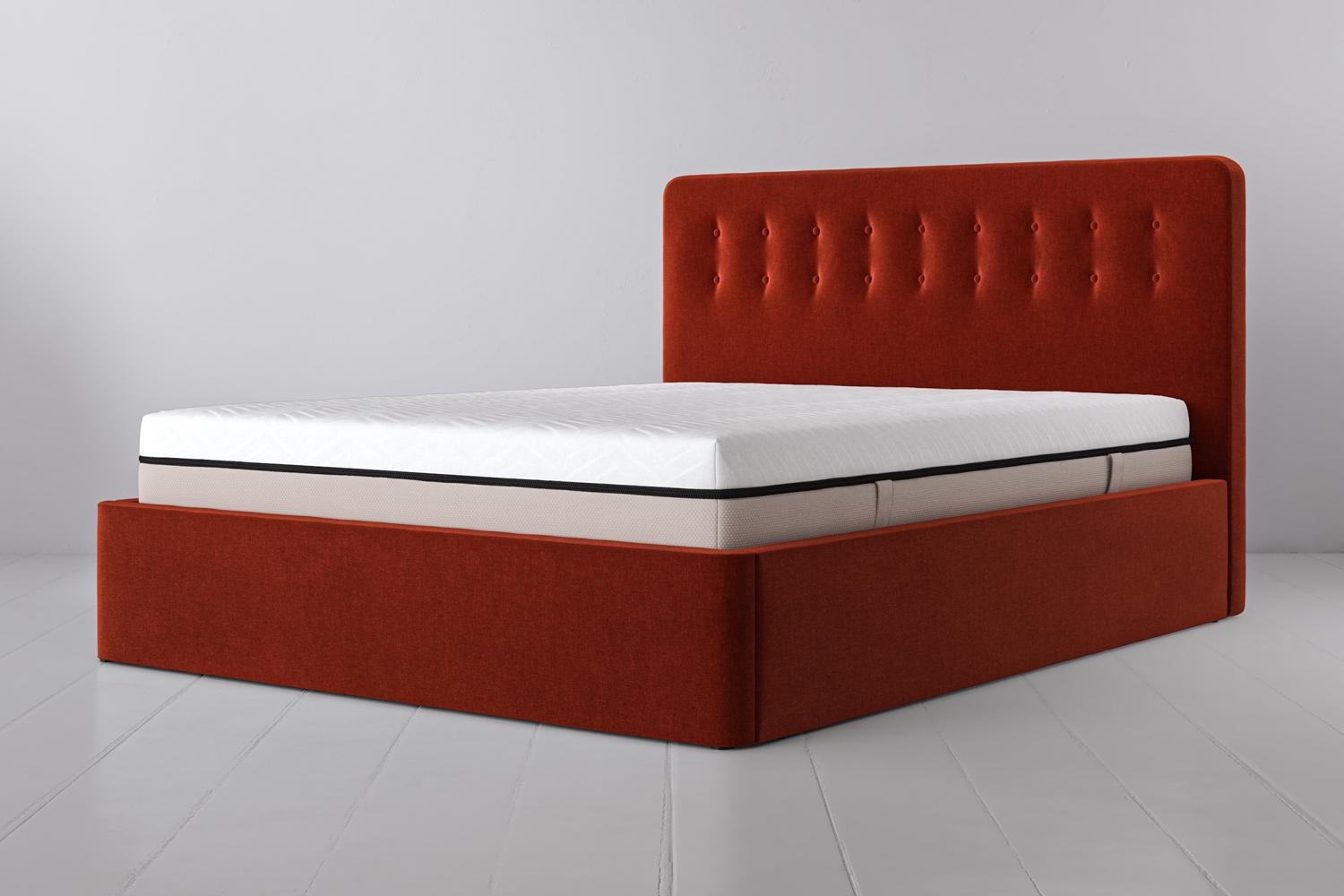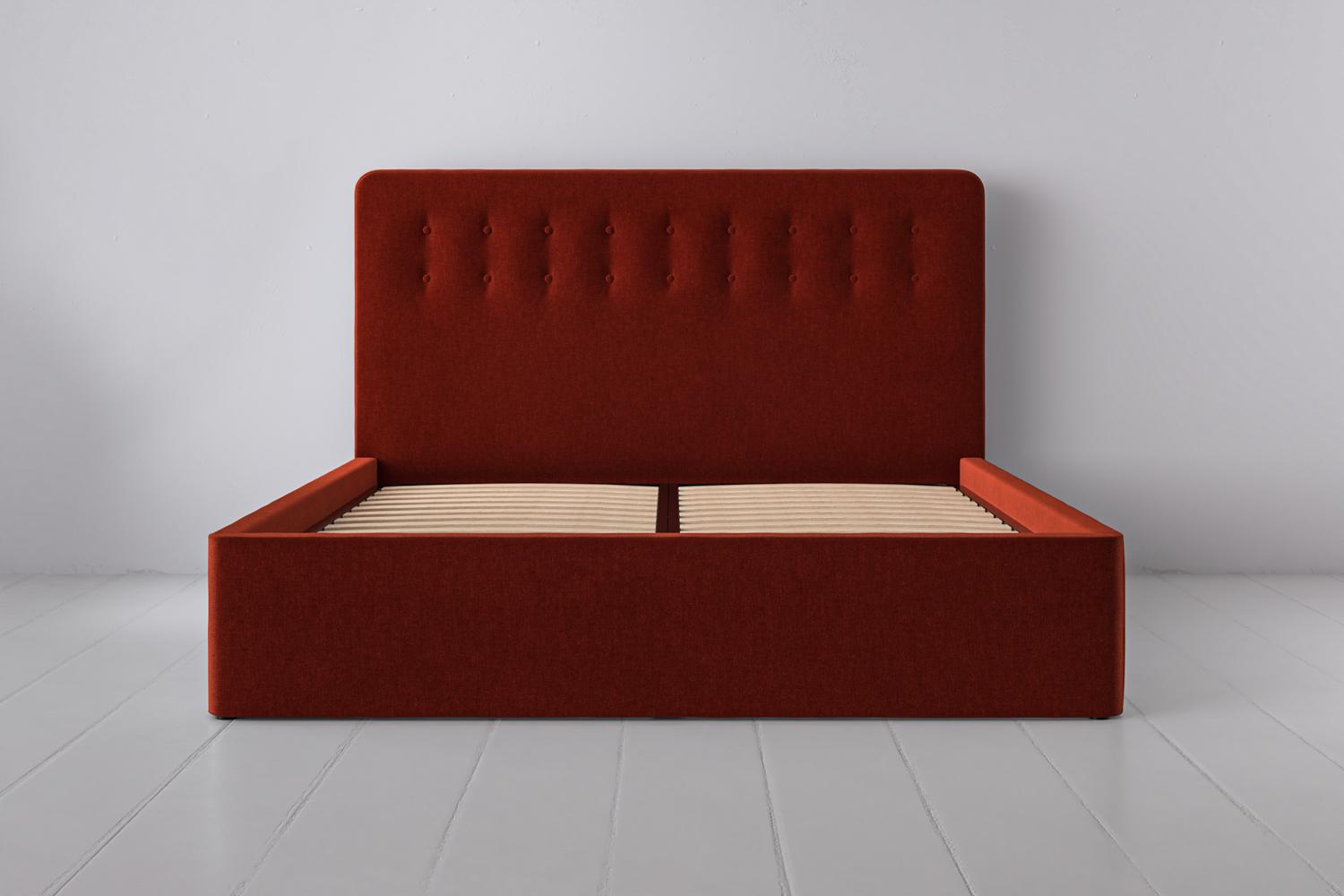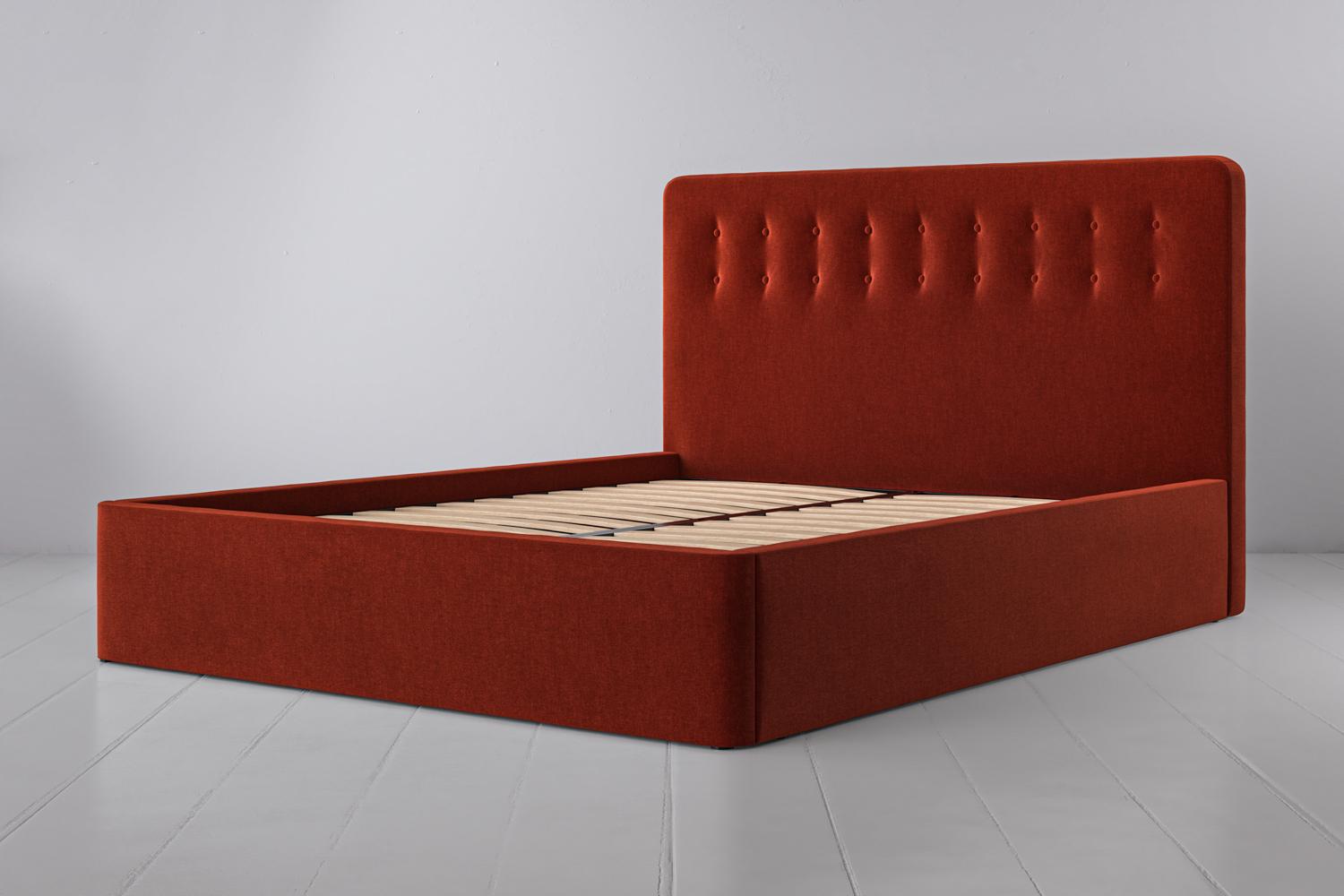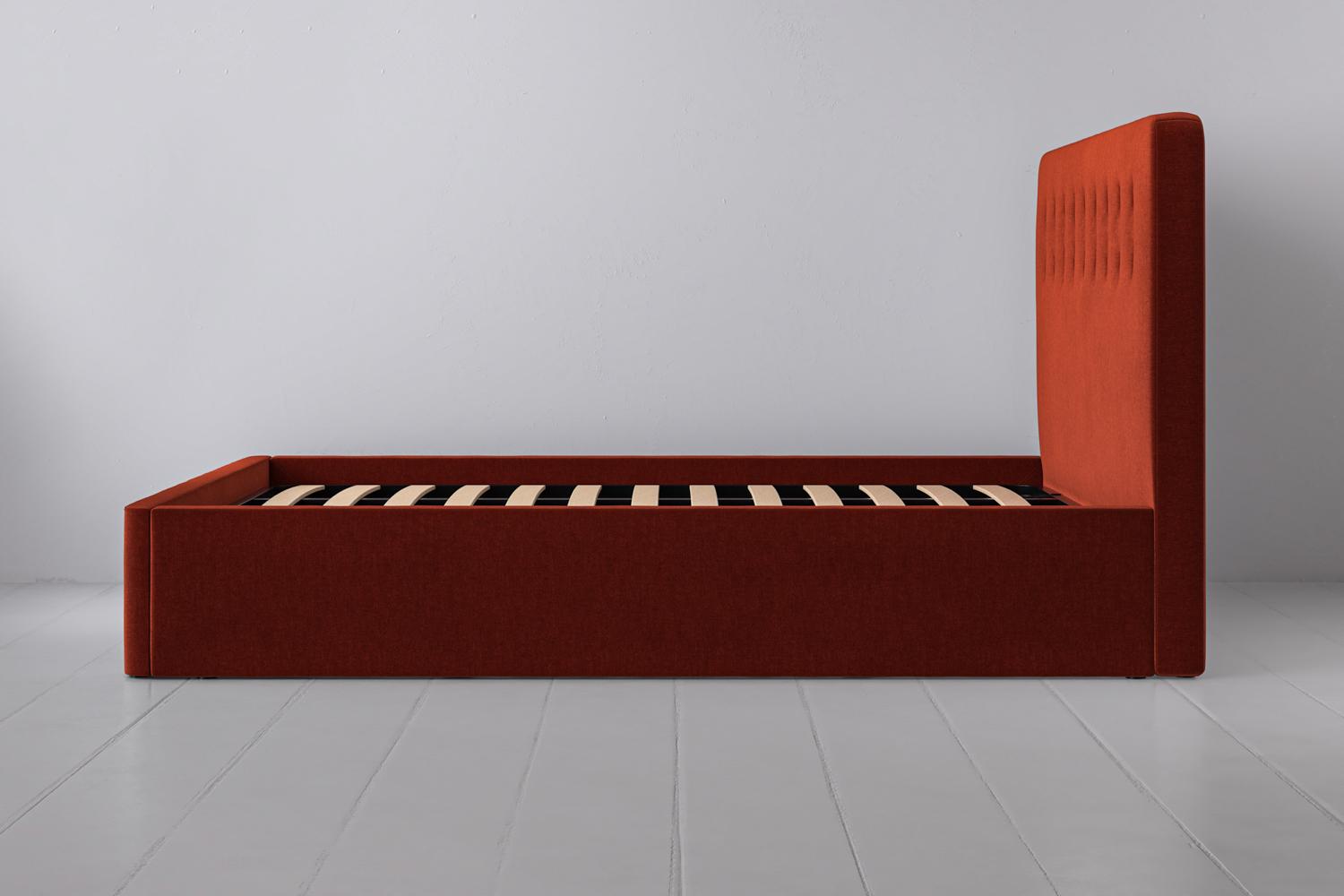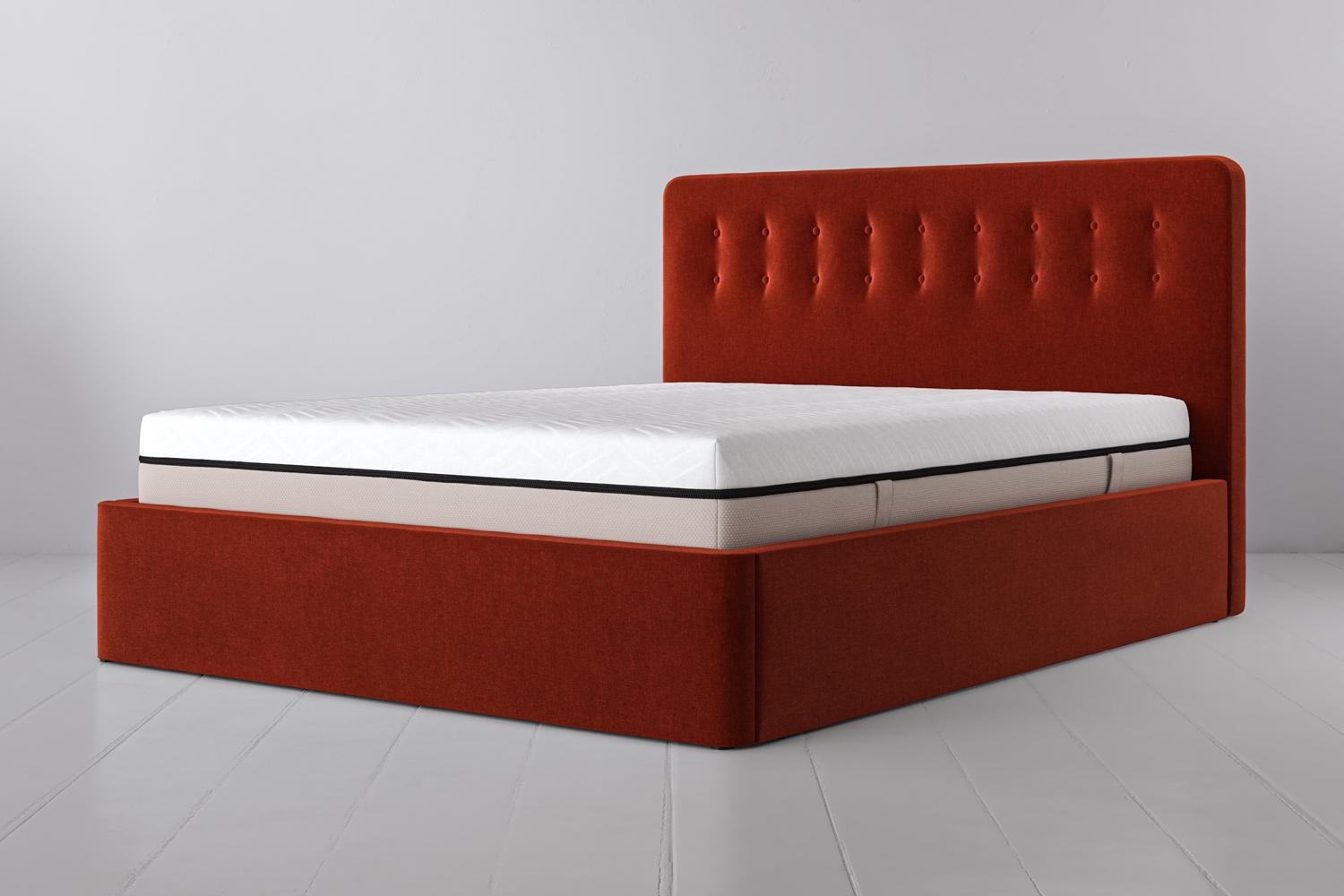 Bed 01
King Sized Bed
Check your eligibility
Fast check - won't affect your credit rating.
Key features
Easy to assemble and disassemble
Built to last, British standards approved
Mid Century Design
Standard UK sizes
It's time to give you and your bedroom a well-deserved upgrade. Transforming your space, Bed 01 combines traditional timeless style with innovative functional details for a bed that not only looks great but is a breeze to assemble too, thanks to our Swyft-fix technology.
We've made it easier to find an upholstered bed that fits the vision you have in mind for your bedroom style. Discover linen fabric in organic hues of stone, midnight and natural for a calming, relaxed feel. If being bolder is your thing, opt for punchy velvet tones of vine, teal, charcoal or mustard.
Bed 01's got comfort covered with a padded headboard, featuring timeless pulled-button detailing. Bed 01 is truly made to last, with skilled upholstery thanks to our dedicated team over in Portugal who really know their stuff. Quality doesn't stop at the headboard, however. Bed 01's frame is made from PEFC certified solid birch plywood , so you can rest easy knowing you're supported well.
Getting a good night's rest never looked so good.
Together with Ease
Thanks to our Swyft-fix fastening technology, assembly is a breeze. Just like our sofas, Swyft beds feature the same no-tool assembly, so there's absolutely no need for small parts or screwdrivers. Simply slot each frame piece together, and you're done. When it comes to moving house, disassembly is just as simple. No flat-pack stresses here.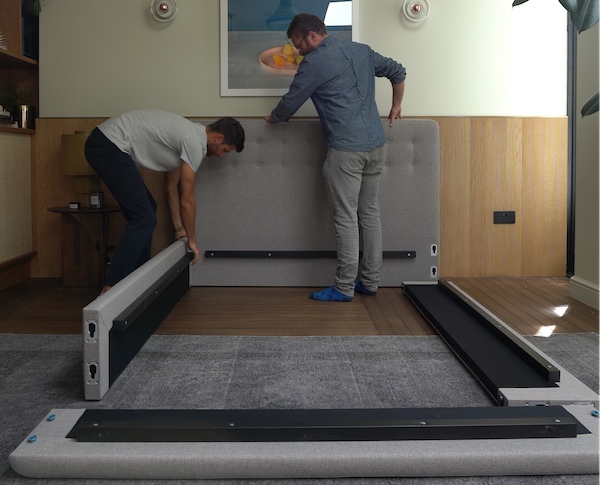 Delivered in a box
To make life easy for you, all our products are delivered in easy to manage boxes. Nothing is more frustrating than having to squeeze a bed frame through tight entranceways and hallways. This is why each bed is delivered in boxes and guaranteed to fit. No one should have to wait around for a bed, which is why we deliver in just 24 hours. Order before 5pm for next-day delivery, and say hello to snoozing sooner than you think. If you want to, you can choose your preferred delivery date from Monday to Saturday up to 3 weeks in advance.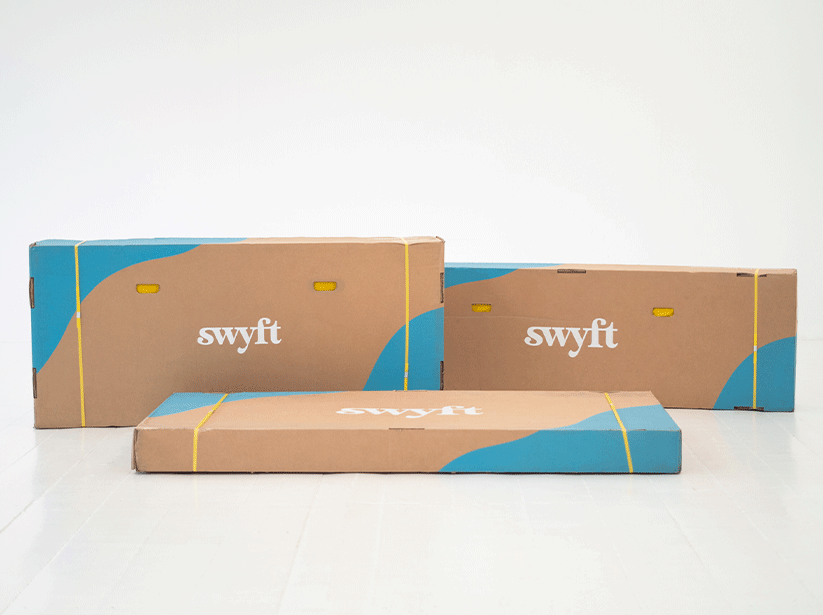 Free 24 hour
delivery
Delivered when
you want
100 day
trial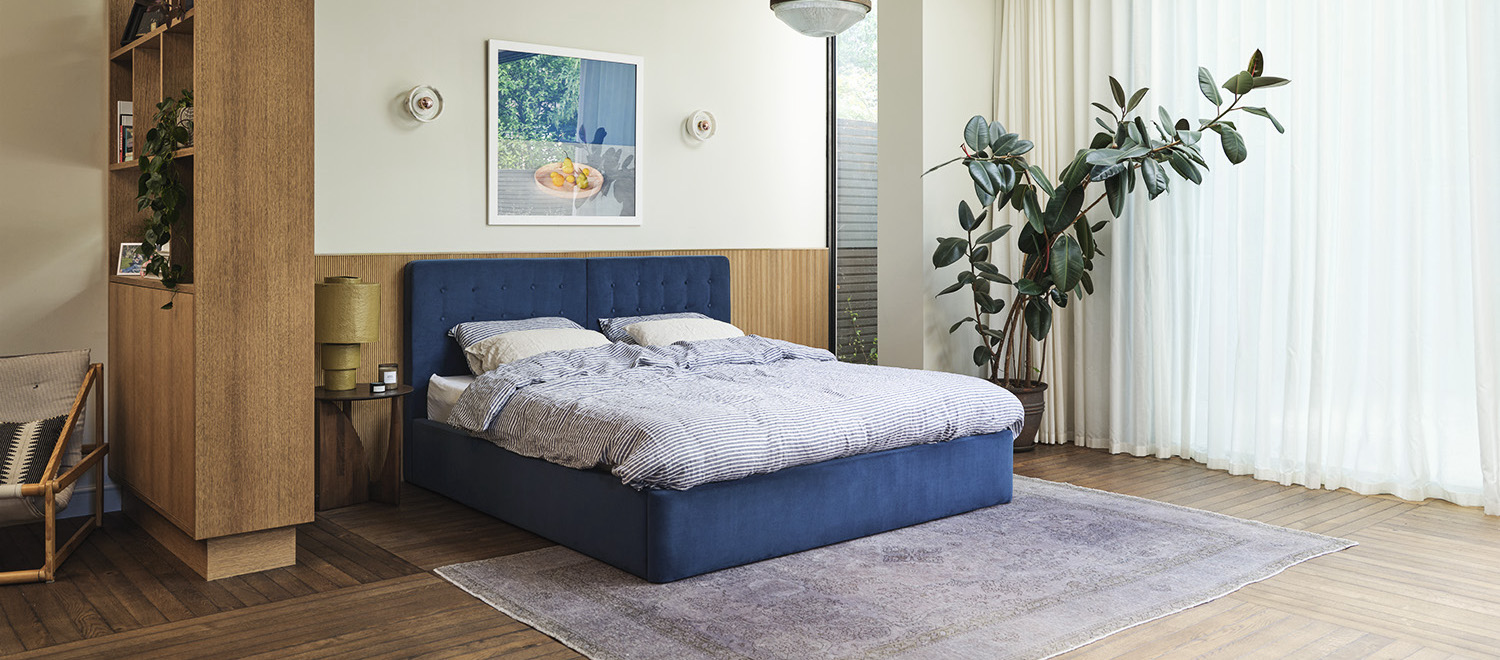 Dimensions
Height: 107 cm
Width: 164 cm
Length: 218 cm
Frame height: 32 cm / Headboard height: 107 cm

Can't decide? Need a helping hand?
Request a swatch box and you'll be one step closer to owning your very own slice of perfection. Go on, it's time to treat yourself.
Order your free swatch box today

Care instructions
Our beds are made in house by a team of experts. They shouldn't require any maintenance. Just the odd dusting to keep them looking new.
Fabric composition
Velvet: 100% Polyester
Linen: 100% Polyester
Materials
Bed 01 sits pretty with an FSC certified solid birch plywood frame, for durability. When it comes to the outside, you're spoilt for choice with upholstered fabrics in either textured linen or smooth velvet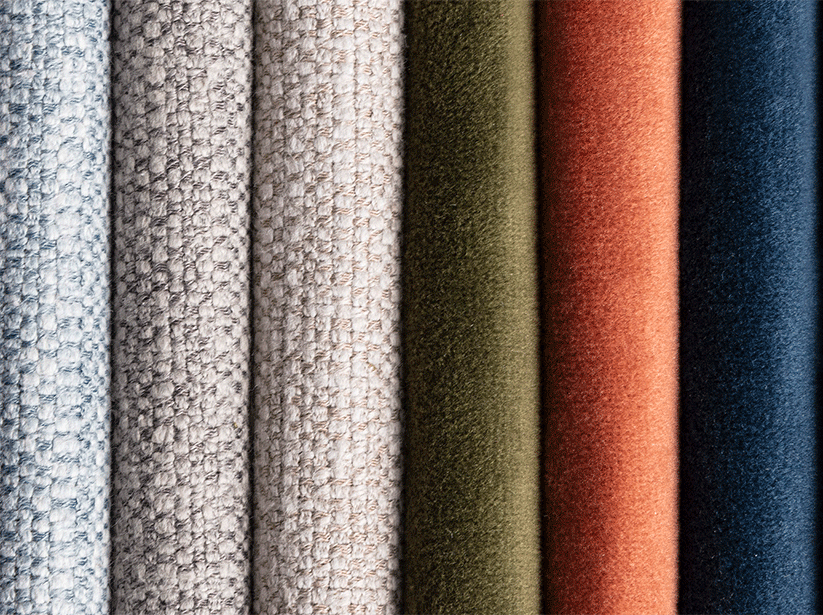 Strength tested
Our beds are made to stand the test of time, which is why we opt for FSC certified solid wood frames that come with a 15 -year guarantee (yes, you read that right). We've rigorously tested our beds for durability, stability and strength for your confidence and peace of mind.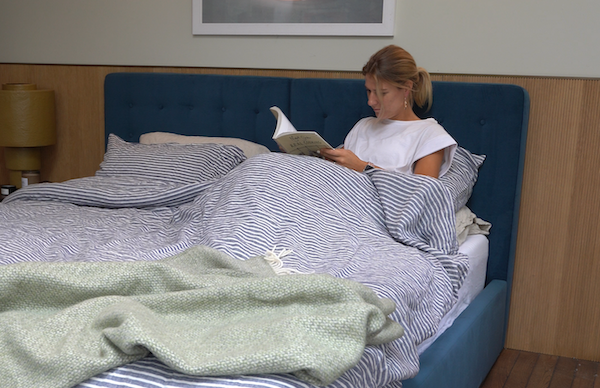 Swyft-Fix technology
Throw complicated instruction manuals and fiddly tools to the wind. Thanks to our unique Swyft-fix locking system, your new bed is ready for snoozing in minutes, not hours. Each part seamlessly slots together, whilst still being tough enough to withstand years of use. Moving house? Our Swyft-fix system makes disassembly a piece of cake. Simply remove each piece from its slot, and you're on the road. Easy.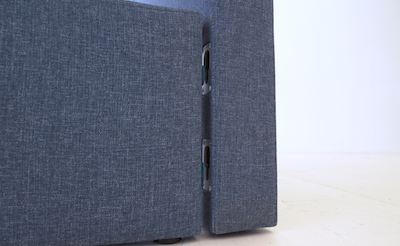 x
Explore our mattress range
Medium Firm
(Hybrid)
Firm
(Memory Foam)